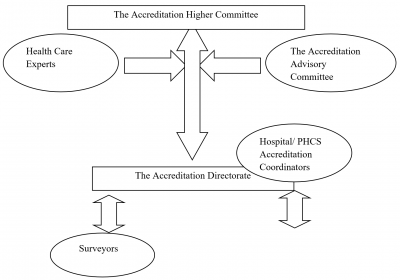 Sudan Accreditation Program
The establishment of an Accreditation Committee in the Ministry of Health (MOH) with ministerial or administrative purposes and the mission to prepare an overall view of the accreditation standards and program for hospitals and primary Health care facilities. Implementation in two phases.
THE FIRST PHASE:-
The goal of this phase is to build the foundations of the accreditation program in the MOH, hospitals, and PHC to be able to apply for the second phase.
THE SECOND PHASE:-
The goal of second phase is to establish the National accreditation program.
To learn more, please download the file below: