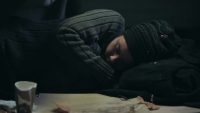 Keep Me Warm Initiative
This initiative aims to collect clothes that are not being used, to nicely repack them, and to donate them to people who do not have the ability to buy winter clothes due to economic and social conditions at the moment.
The Prophet (PBUH) said: (One's finances will not be reduced from contributing to charity).
To contribute or donate our account at Commercial Farms Bank, our account number is:
01000295028, to the voluntary youth cultural scientific organization.
For any questions, please call the following numbers:
0928314008
0117924079