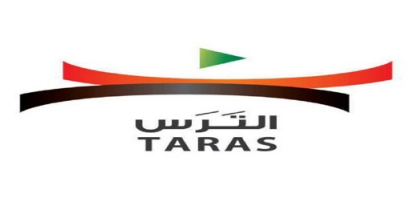 Taras International Company for Cleaning & Renewable Energy
Taras International Company was established on January 27, 2021, with a capital of $ 10,000,000 (ten million dollars), divided into 100,000 shares, and the nominal share value is $ 100. The headquarters of the company is in the state of Texas, in the United States of America, and in the state of Khartoum, in the Republic of Sudan. The founder of the company, Dr. Mortada Mahjoub Babiker Alsayid Ali, was born in Khartoum - Al Barari and who is a current resident of Virginia State, holds a degree From NCU University in Information System and Electronic Files and is the author of the theory of Balance Point for Information Security which is registered in the White House in Washington. Along with him are a number of founders with experience in various fields.
The company works in the field of waste disposal, converting it into raw materials, energy, and energy development in Sudan - Khartoum. It uses the waste handler, the thermal decomposition plant RMT, which is a new technology that deals with waste through the pyrolysis method, which is a proven technology to address the concerns of the concept of waste in the community. It is safe to convert waste into recycled oil and recycle it or convert it into asphalt, which would benefit the environment and enhance economic growth.
The plant does not leave behind carbon or gases. The strategic objective of the company for the first five years is to own a number of factories with a capacity of 100 tons per day and to expand in all cities of Sudan and neighboring countries.
To learn more, kindly download the file below.
For everyone who wishes to join and become a partner in the company, please fill out the form below after depositing the correct amount for the number of shares he/she wishes to own in the current account at the company's bank and according to the data shown below, the individual has the right to own one share, with a maximum of 1,000 shares. A one-time payment in the amount of $30 is taken for bank fees and issuance of share ownership certificate.
Company bank data:
Bank of America
Taras Global LLC
account No. 448098936782
Routing number
wires: 026009593