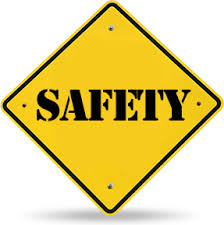 Safety & Sustainability Culture Project
Imagine you work at BAHRI with the ceramic manufacturing company which had the explosion disaster a few months back!!
, Imagine that company is up-to-date with all of its safety regulations, including emergency plans and machine procedures evacuation plan - risk assessment - health and safety plan and safety practitioners! — is there any chance or probability to see what happened?
how many families have lost their god father that day?
how many similar scenario cases we are going through every day in Sudan?
how many people get harmed or died and will die due to lack of health and safety within their companies?
all the mentioned above happening coz we don't have a sector regulatory authority concerned in health and safety matters and aspect
that is where the safety discussion stops.
When we have a lacks of positive government leadership, lack of trained people, and most of the other workers seem to be unmotivated. On top of that, you start to notice a low morale in the workplace, and you're not sure what to do about it.
How does that make you feel?
Let's suppose that there was an emergency? Even with the company's safety regulations, would you or your co-workers know the protocol of how to handle an injury, a broken machine, or a fire?
Questions like these need to be answered by everyone in the company, community, government sectors, student, etc.
But how that will happen with a clear regulation from a regulatory authority.
MY NAME IS Ragi Malik Abdullah Adam.
I AM HEALTH AND SAFETY MANAGER @ GARGASH GROUP - MERCEDES BENZ IN DUBAI -UNITED ARAB EMIRATES
My project concept is: to create a health and safety platform in Sudan and build a good Sustainability infrastructure as both cannot split apart
by creating a positive safety & Sustainability culture does not just improve safety, but benefits productivity, public retention, and the overall organization's behavior. Stay focused and committed with achievable goals, target, and the objective, once met, can be recognized and celebrated with all Sudanese people, coz they are all mater.