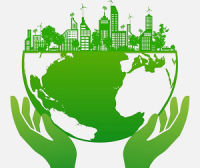 Development for Peace Project (DPP)
It is universally agreed that peace is the number one priority of the Sudan's interim government. The armed conflicts main goals are equity in social services and economic development. One of the major impedements to development in the various war-torn regions is the war itself.
The most obvious approach to the "lack of development/war" cycle is to break it.
To convince the warring parties, and the people that development is possible only when all have the same goals, good will and the national interest at heart.
This project is in line with the vision reiterated by the PM and that of the
Minister of finance and national planning and most of those concerned
with the success of the National Youth Revolution.
To learn more about the project, kindly download the file below: