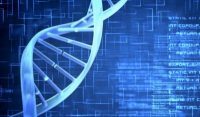 Healthcare Initiatives for National Economic Strategy
Sudan is moving towards a transitional phase where priorities must be directed towards reconstruction, rehabilitation of the country's infrastructure and development of emergency and alternative health plans, education and basic life needs. In the area of health, there is an urgent need for public health including primary, secondary and tertiary health, care free of charge, to the Sudanese people. However, in the long run, this will be a significant burden on the government and budget unless there is a real investment in the health system to bring high revenues to the state and significantly reduce the cost of health services as well as accuracy and safe management.
In this context, we must think deeply into the future with a distant vision to prepare for modern efficient medical care. While fulfilling the essential needs of the health system, we must think in parallel about how to achieve cost-effective medical services and build infrastructure in preparation. This can be achieved through health care initiatives of the national economic strategy. In this regard, I have prepared two detailed initiatives to achieve sustainable health care that contributes to the construction of the Sudanese economy and achieve optimal and effective health care without a burden on the citizen.