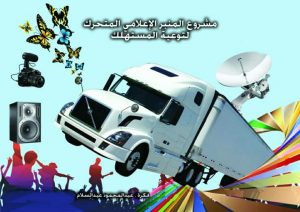 Cosumer Awareness Initiative
This project is for the Awareness and protection of the consumer and dissemination of standardization culture.
- It is an international specialized social service and awareness project, aimed at contributing to consumer protection programs with partners in this area and non-partners.
- The idea of ​​this project is not only applied to the national sphere but extends to the Arab, regional and international horizons.
- The project of the mobile media platform for consumer awareness is: a new, innovative and sophisticated media, emerged and crystallized and now is still in the process of idea and initiative waiting to be supported by financial or any kind of support, sponsorship and adoption, (organizations or institutions, whether national, regional or international) for the purpose of transferring To concrete action on the ground that benefits the consumer in all parts of the world.
The Republic of Sudan - Project listed and officially registered by the Council for the Protection of Copyright and Related Rights, Sudan
********************
With profound appreciation and respect
From the Republic of Sudan
Abalmahmoud Abdalsalam
Founder of the mobile media platform project to educate the consumer. To learn more about the project, please click the link below: