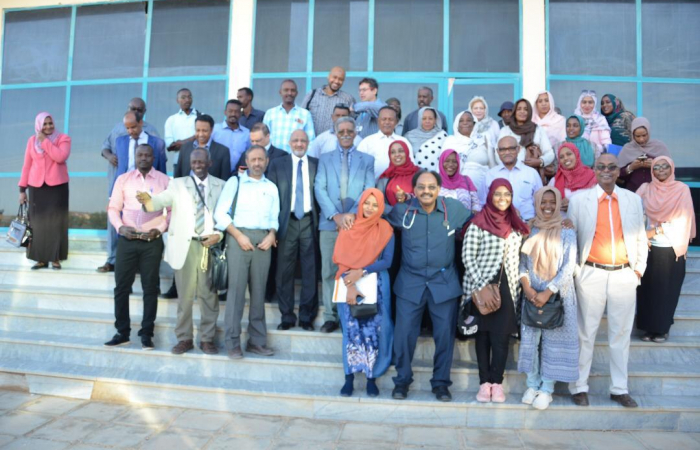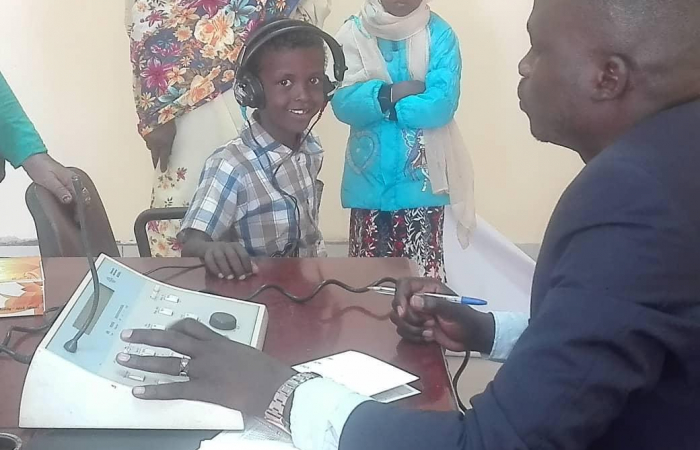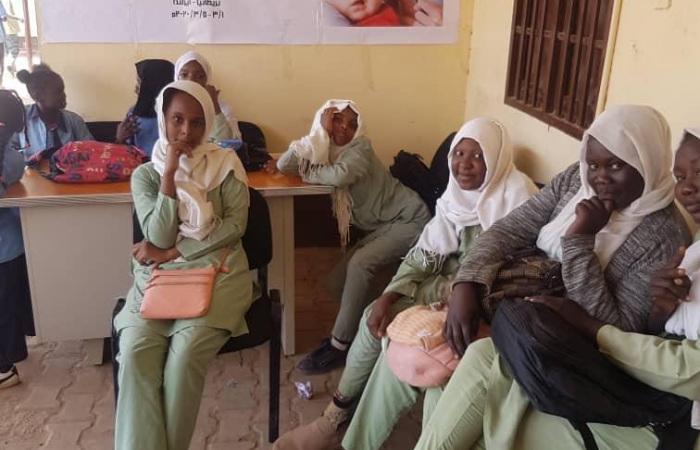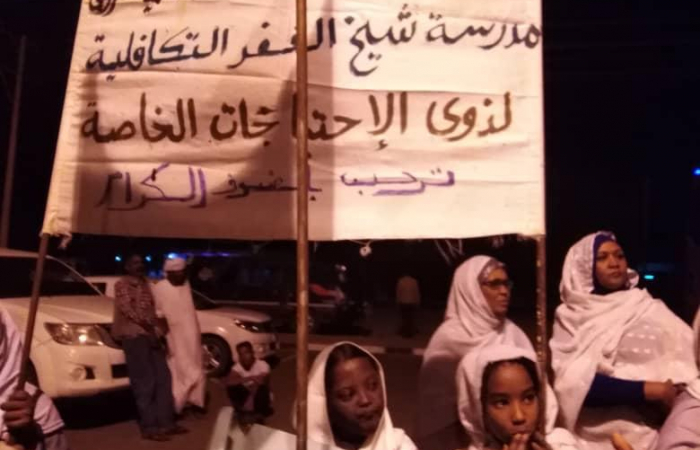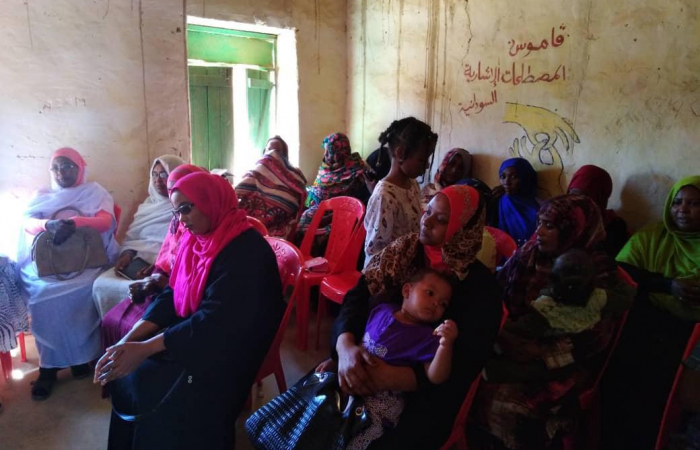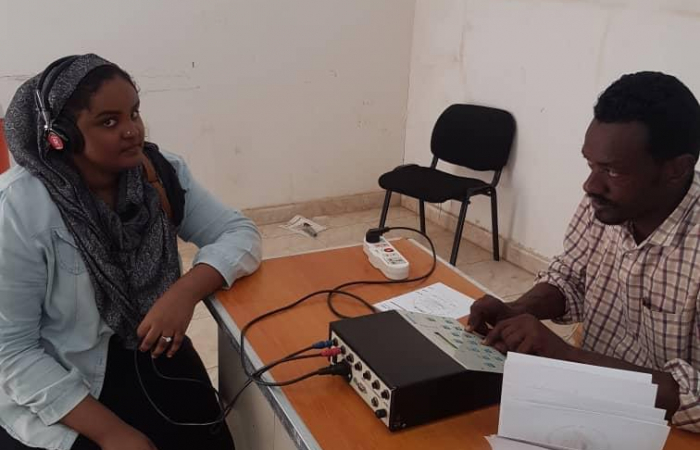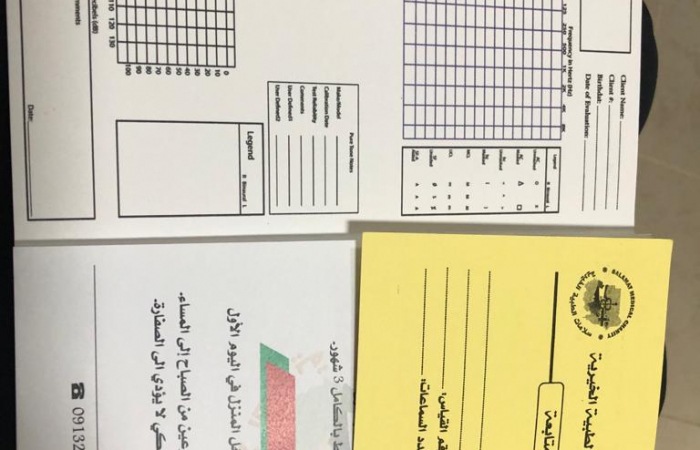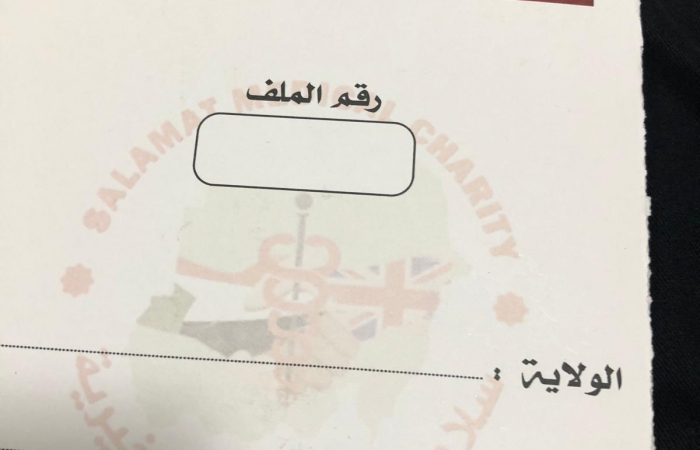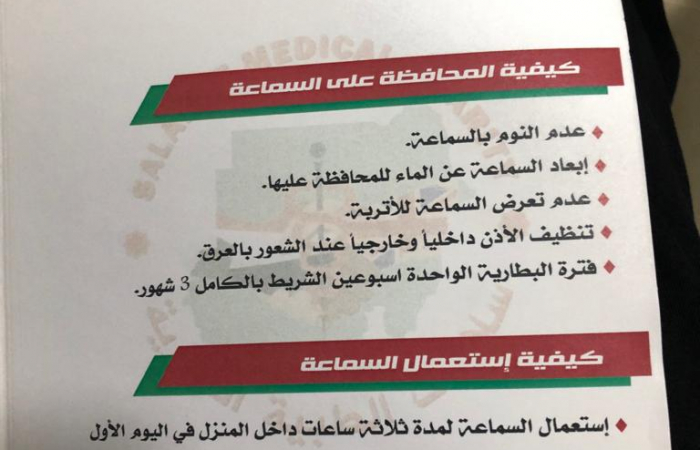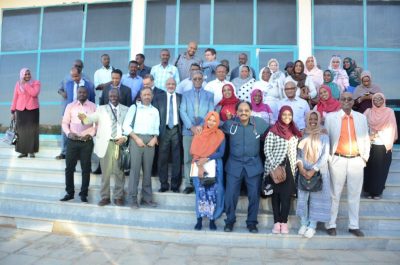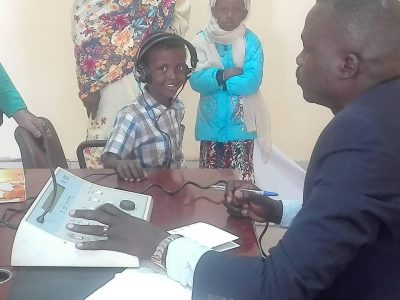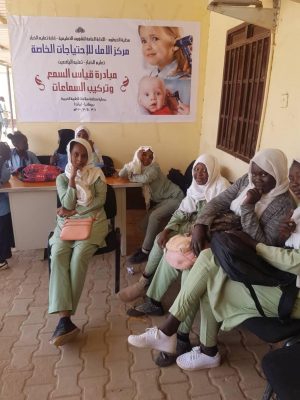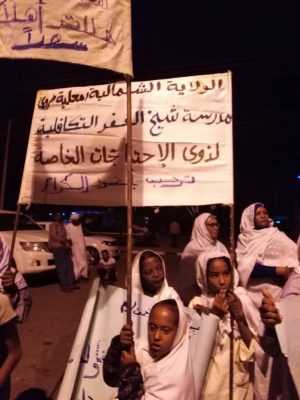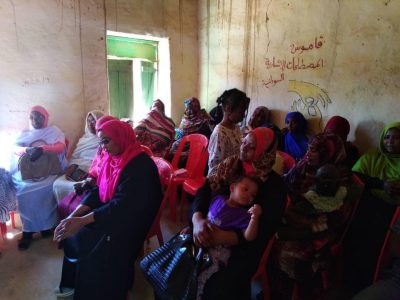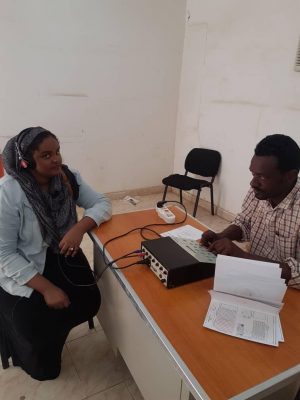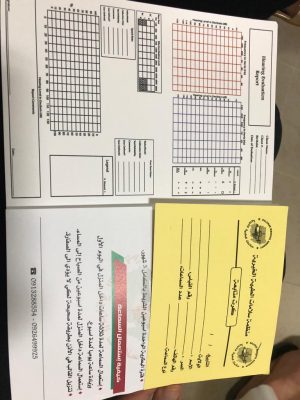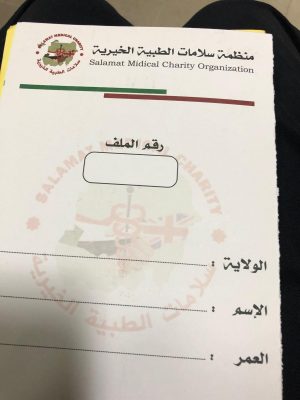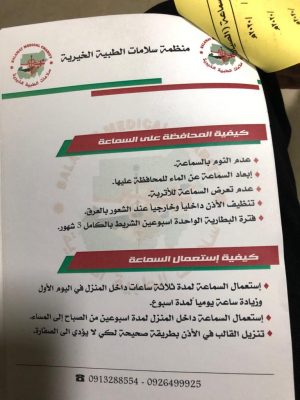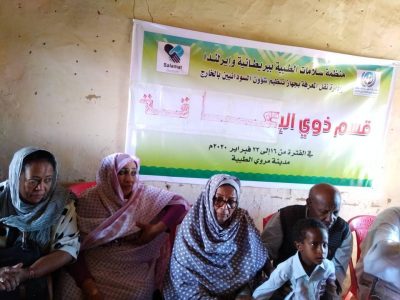 SALAMAT
SALAMAT:
Press conference aims
• Launching the start of the mission • To inform the public • To encourage doctors join SALAMAT future Missions • To help to raise charity funds
Children with learning difficulties team:
*The team did a great job to these poor disadvantaged children and their families and updated trainers training.
- Restoring hearing team was exceptional. Approximately 300 poor individuals, mainly children; SALAMAT gave them their hearing powers back and they are able to go back to school and communicate with siblings, family, friends, loved ones and the community at large.
For the first time SALAMAT developed leaflet with information on the hearing aid and how to look after it and follow card.
One Hearing aid costs SALAMAT $20
*Please donate to help more poor needy children *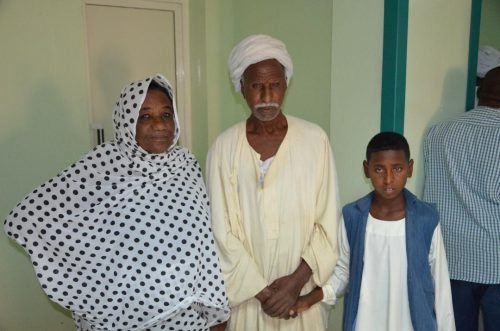 - One of the highlights of this mission is that on the way to Marawi and in the middle of the desert some SALAMAT members spotted 2 children one with cataract and the other one was deaf. SALAMAT brought both to Marawi and treated them
- The Pediatrician's team:
They looked after kids in general, but there was special interest in diabetic children. The team not only managed to support the existing diabetes centre in Marawi, but they established New Centres at Kareema city and Elddaba town. These new centres will provide testing, equipment and insulin free of changes to all children
Congratulations to SALAMAT Paediariction team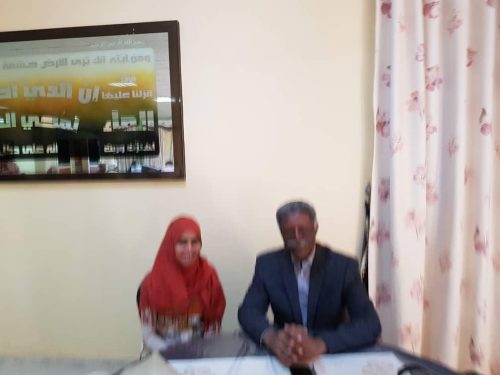 - Diabetes & Endocrine team:
The team ran clinics at Marawi and Kareem cities were conducted. Exceptionally, Very large number of patients were seen in these clinics
ورشة تدريب خزعة بطانة الرحم التي إقامتها جمعية سلامات بمستشفى الولادة بامدرمان يوم الأربعاء 12 فبراير
كان الحضور حوالي 100 من النواب والاختصاصيين في النساء والتوليد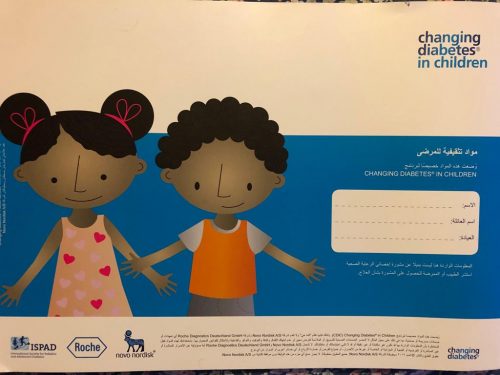 - The Obs and Gynae team was dedicated and inspirational. Clinics, surgical operations, training 50 midwives. Knowledge and skills transfer All this was aiming to reduce maternal and infants mortality . Well done team.SALAMAT Donated 50 midwives boxes (delivery kits)
Each kit costs SALAMAT $100
Please donate. Your donation will reach those in need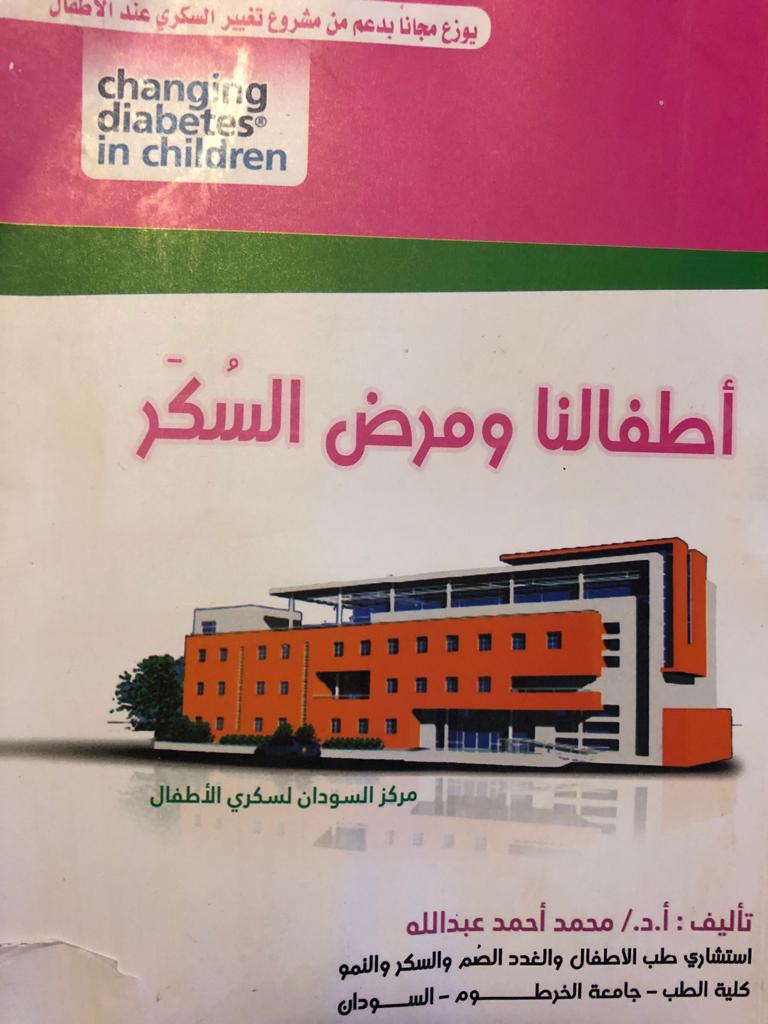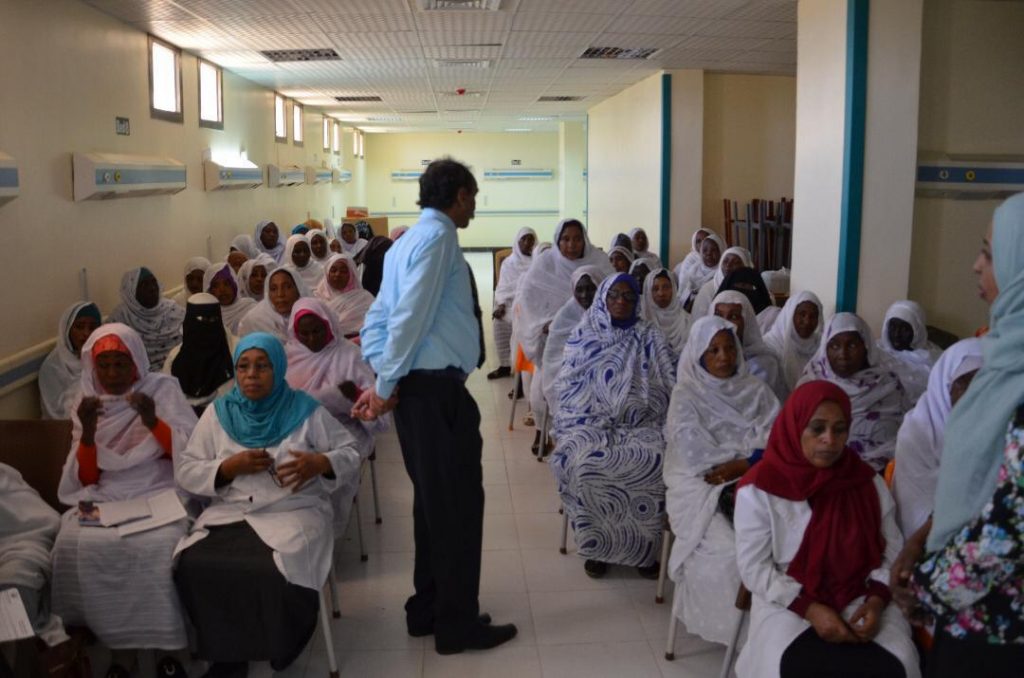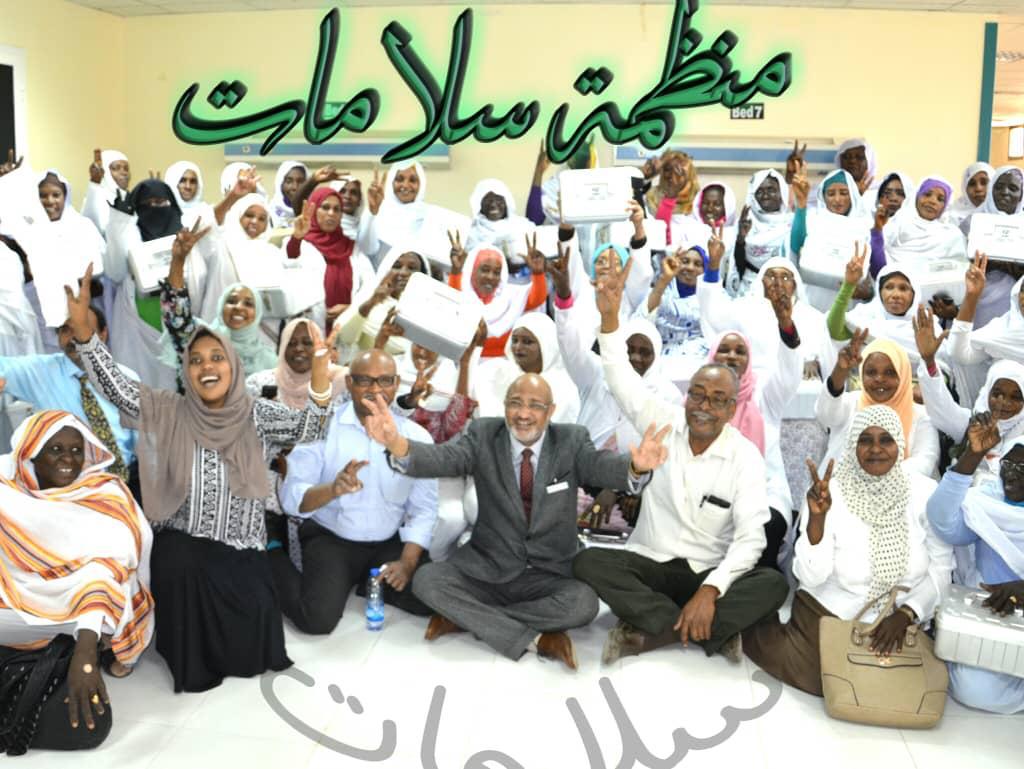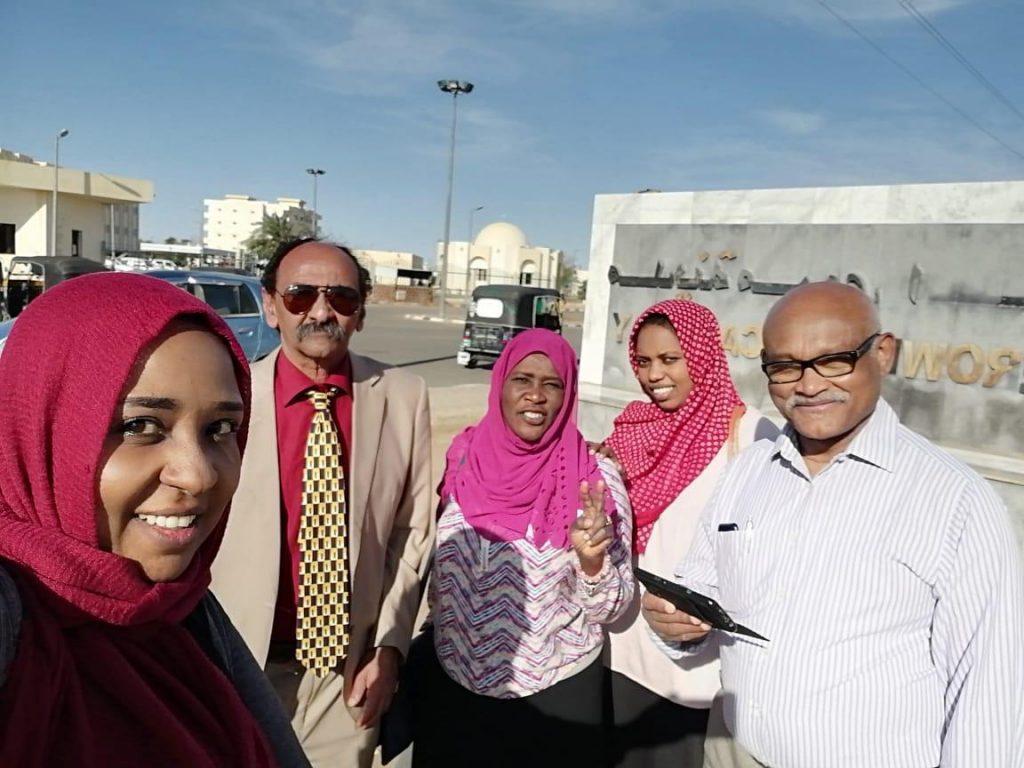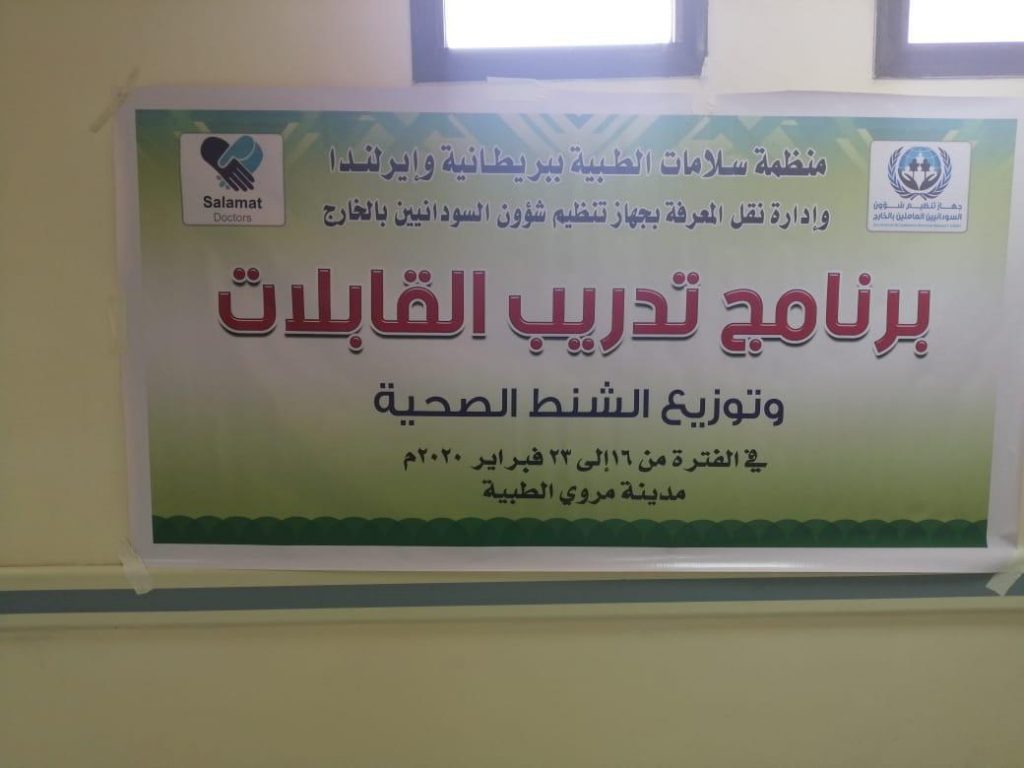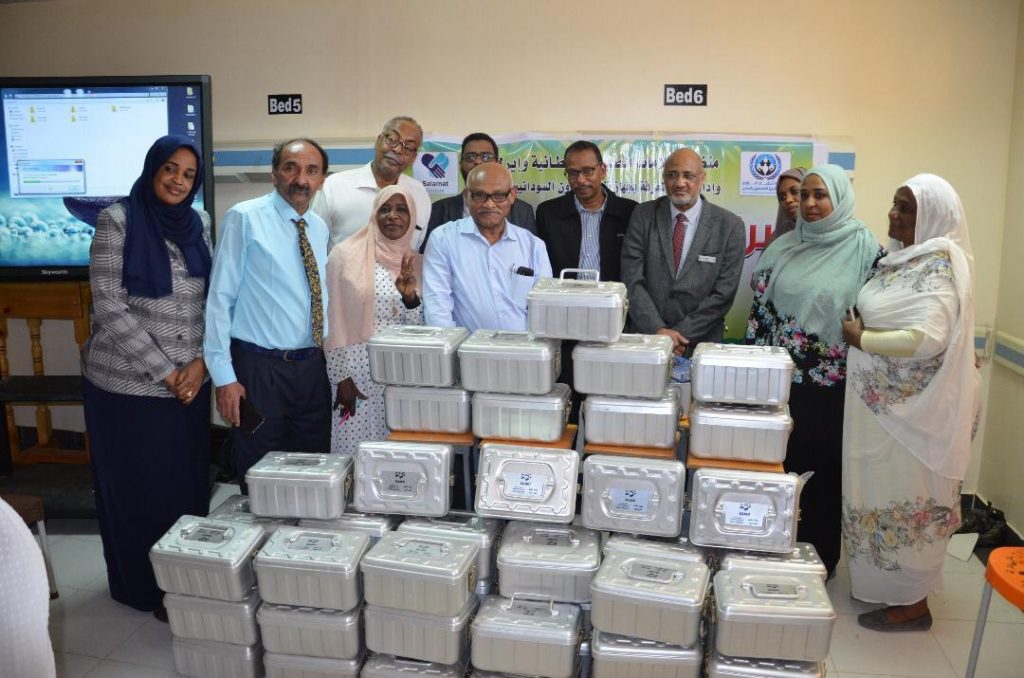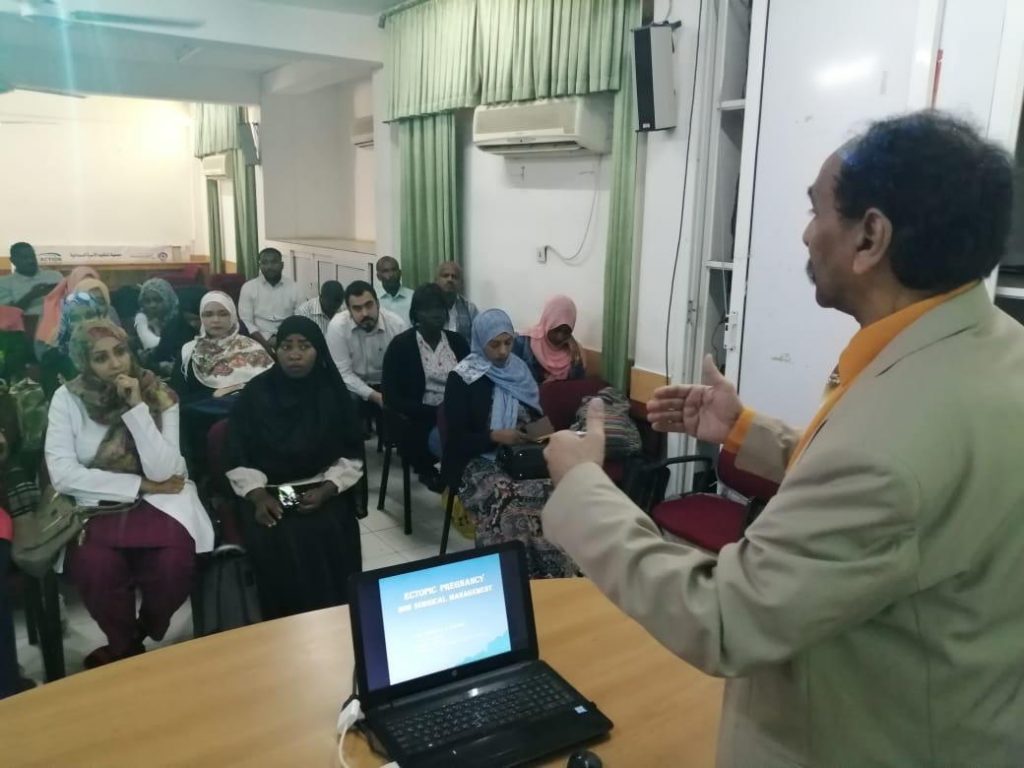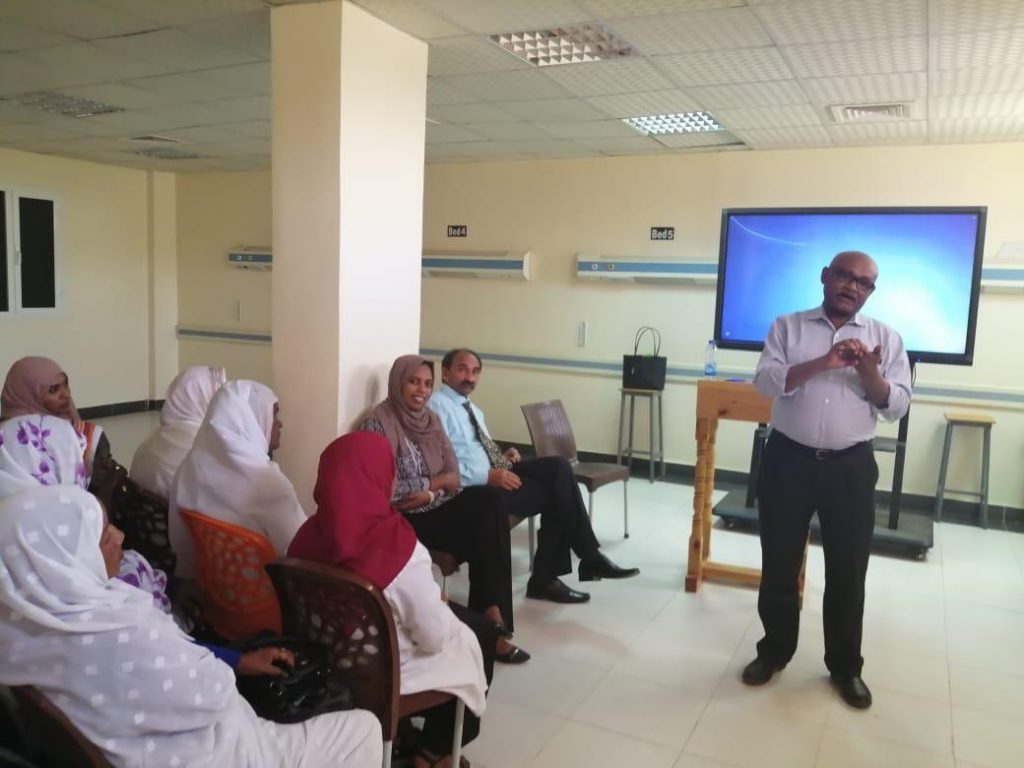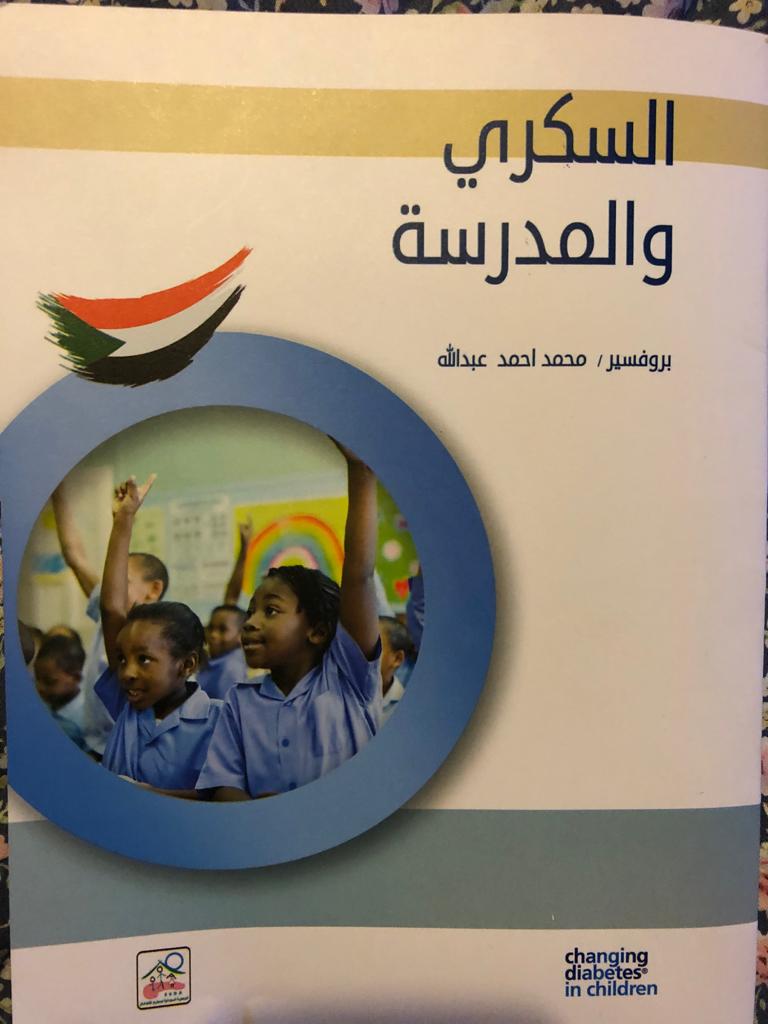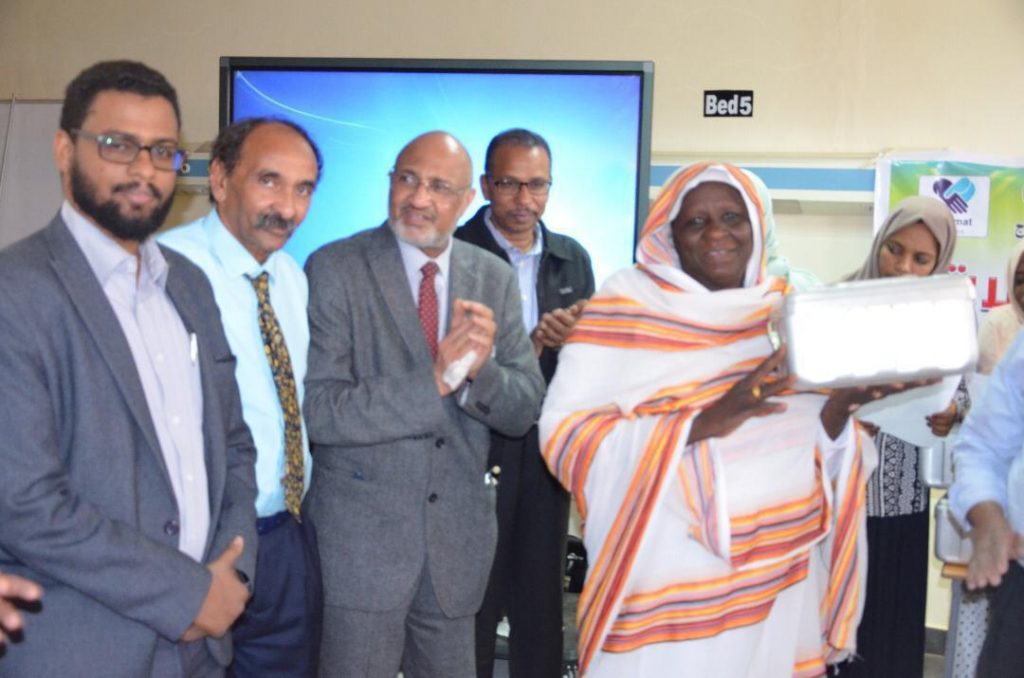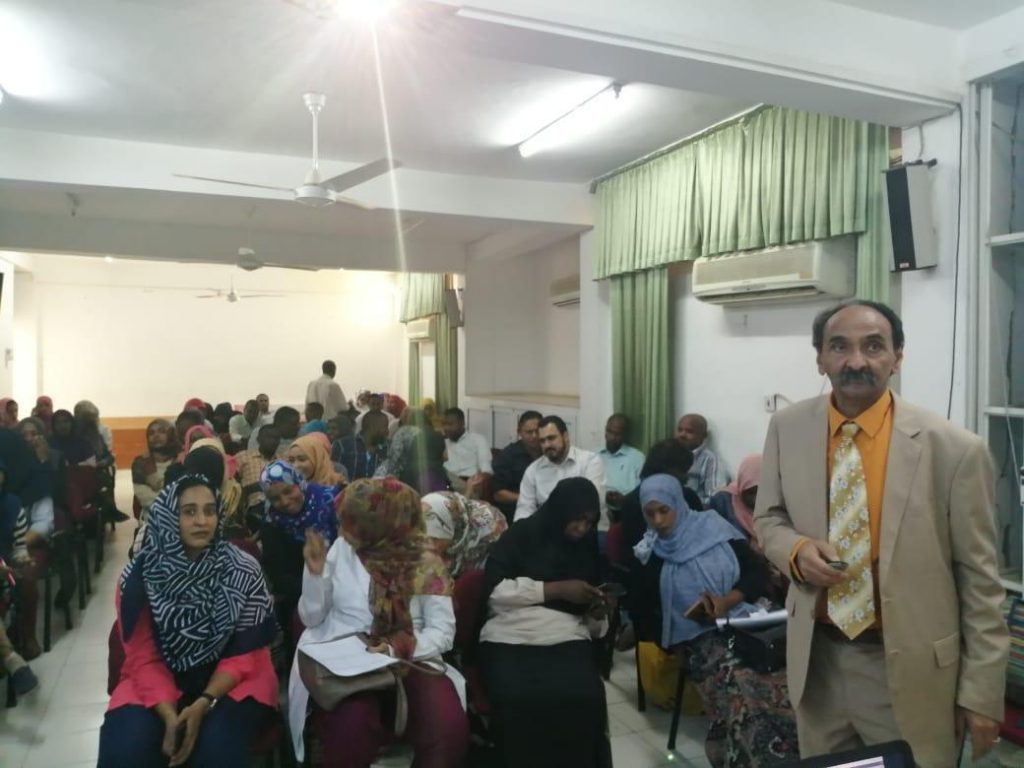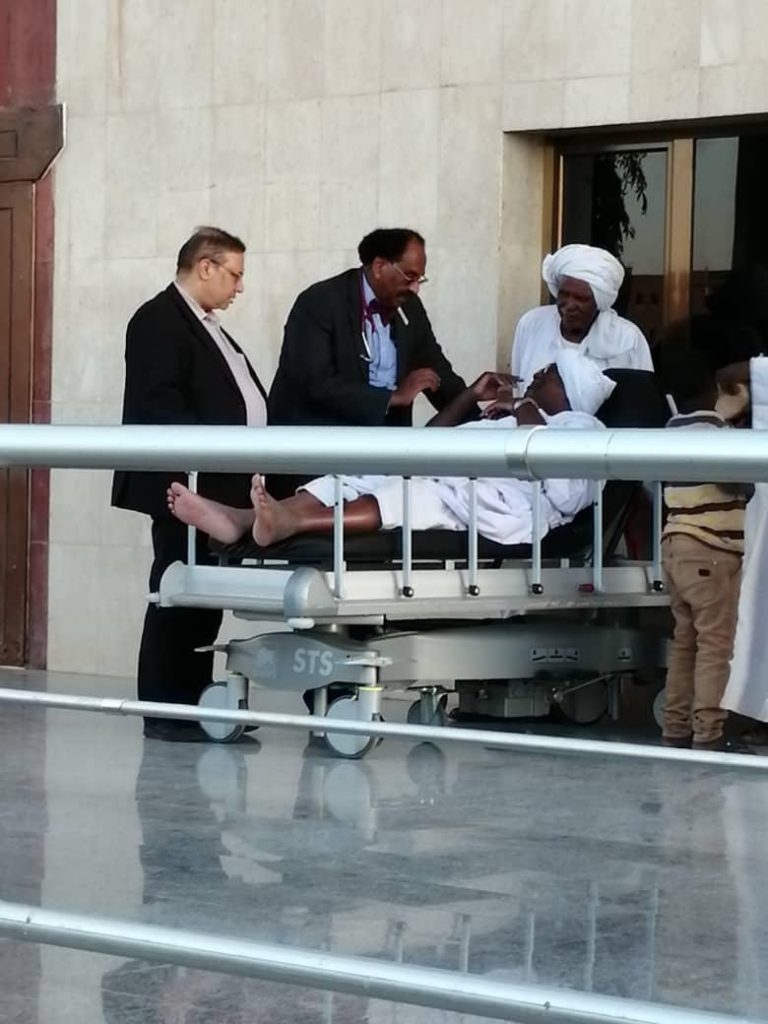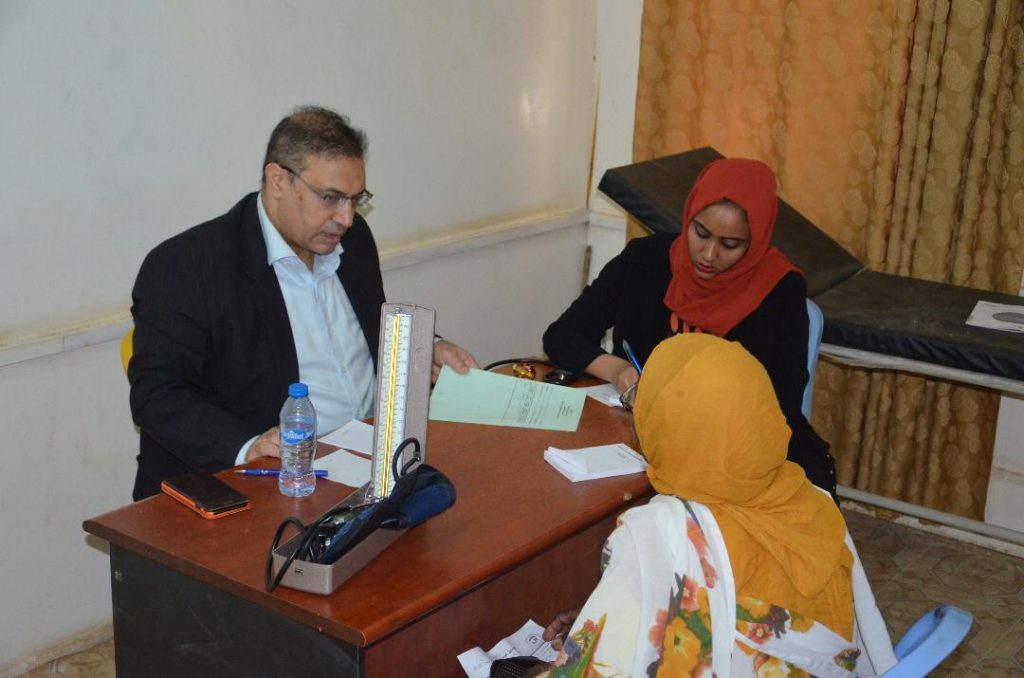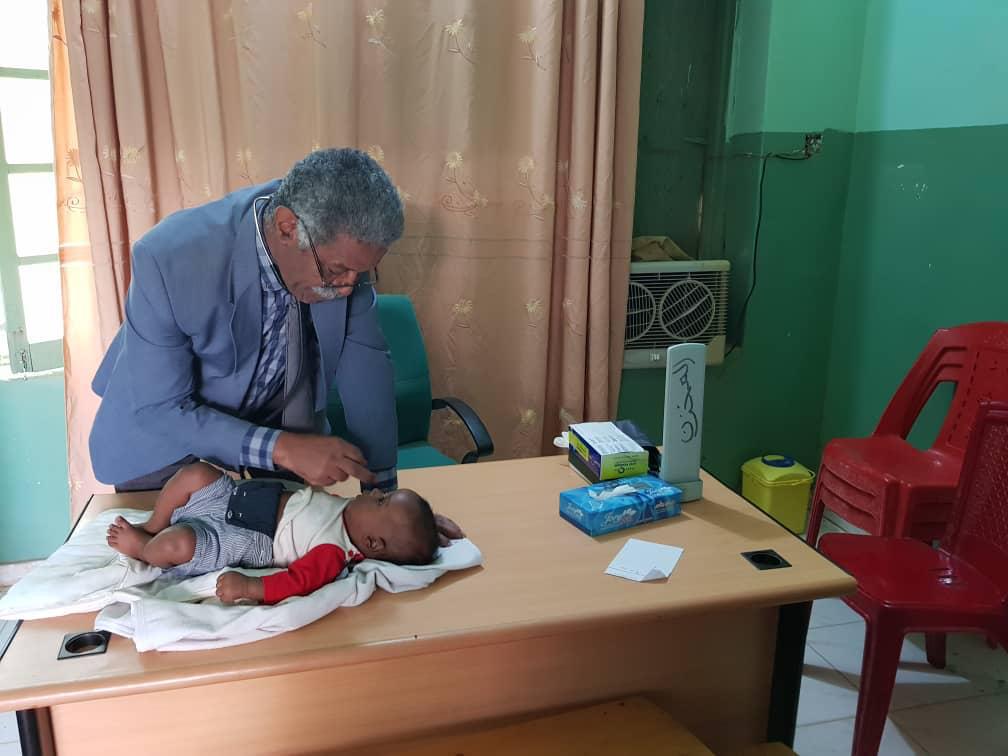 /
Opthalmology (Eye) team:
2 consultants and 5 Senior Registrars
The team carried out clinics and operations
The number of patients seen was overwhelming
Well done team....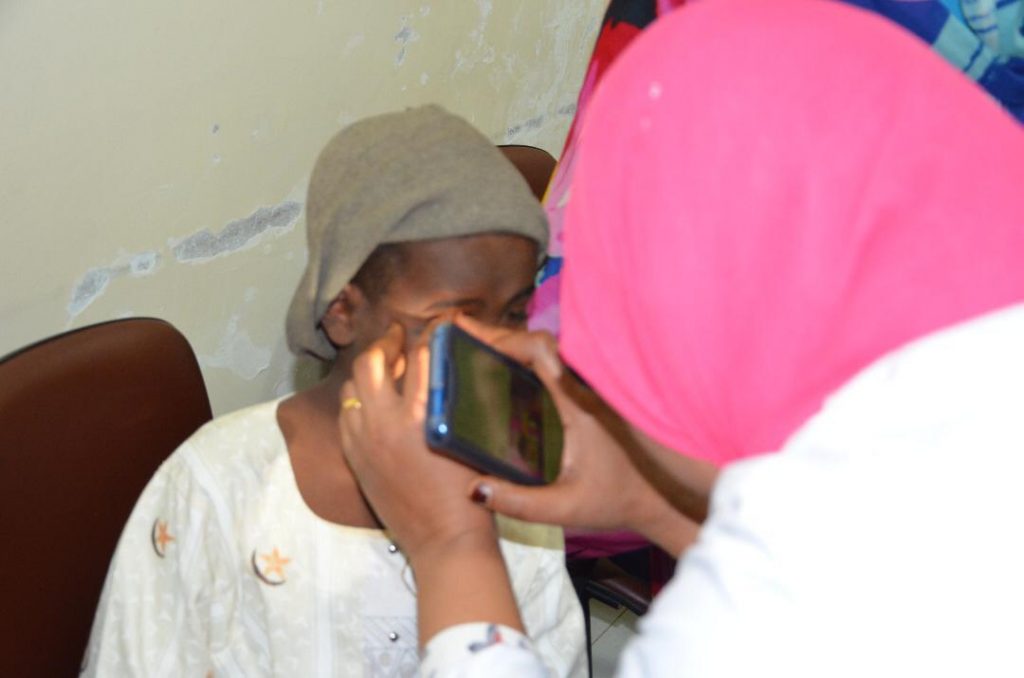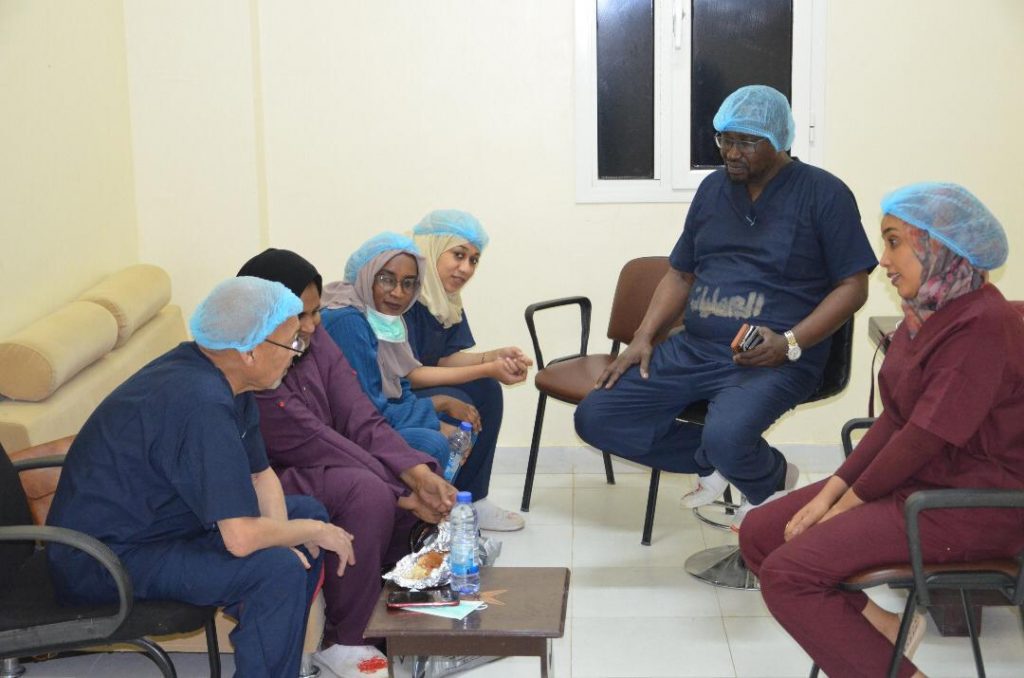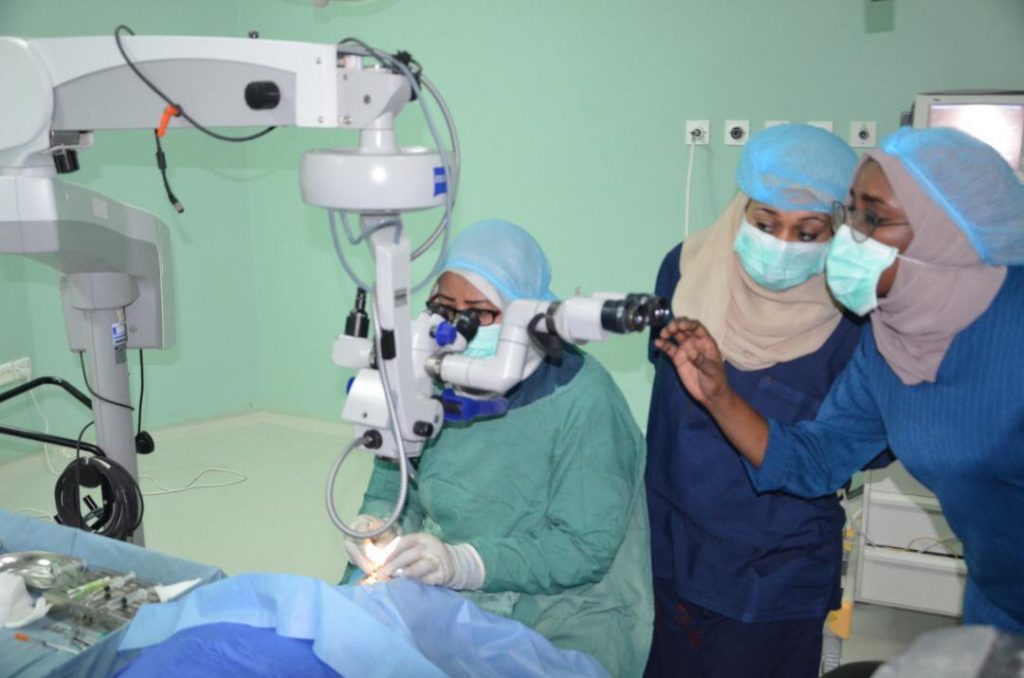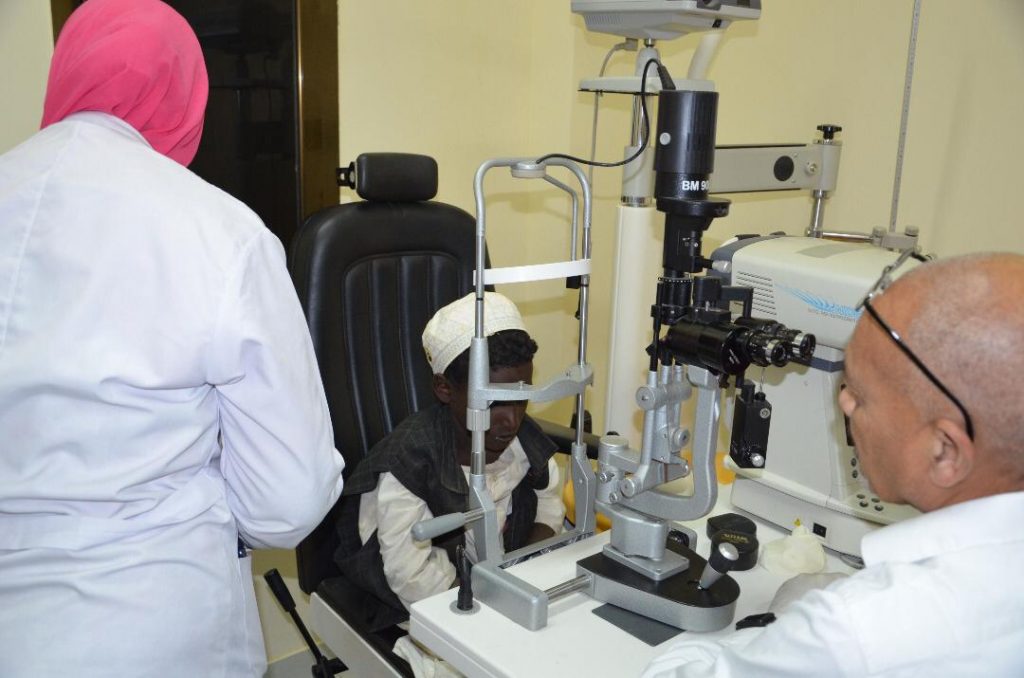 /
- Urolog team
Clinics at Marawi and Kareema and urological operations at Social Security Insurance (SSI) hospital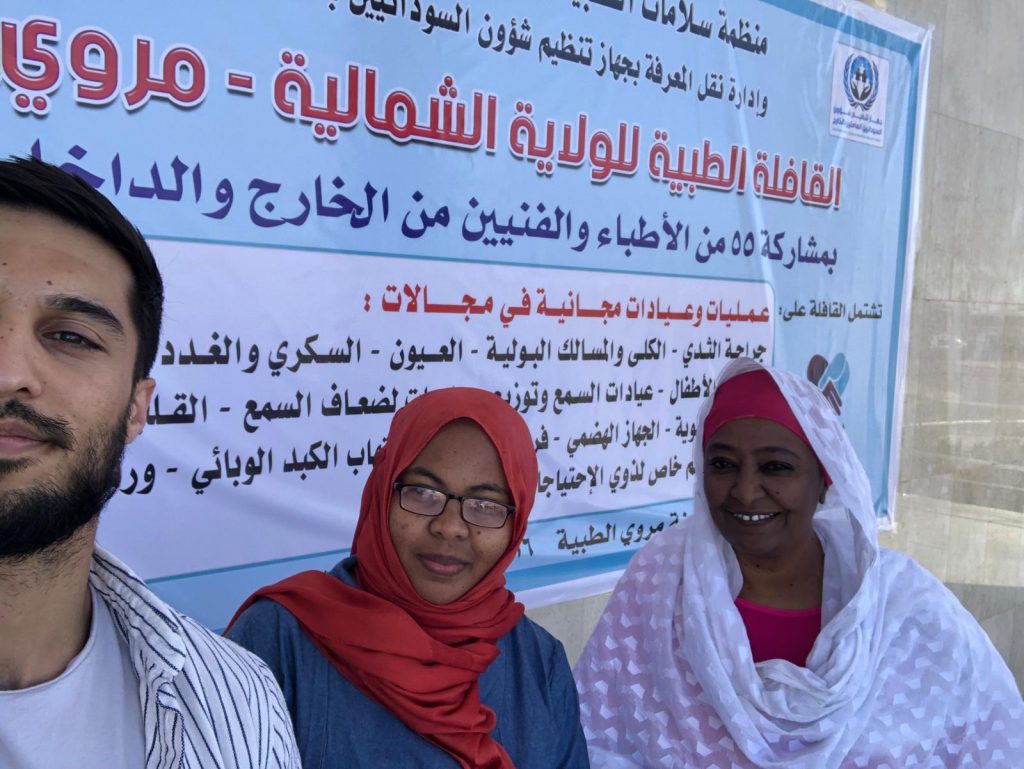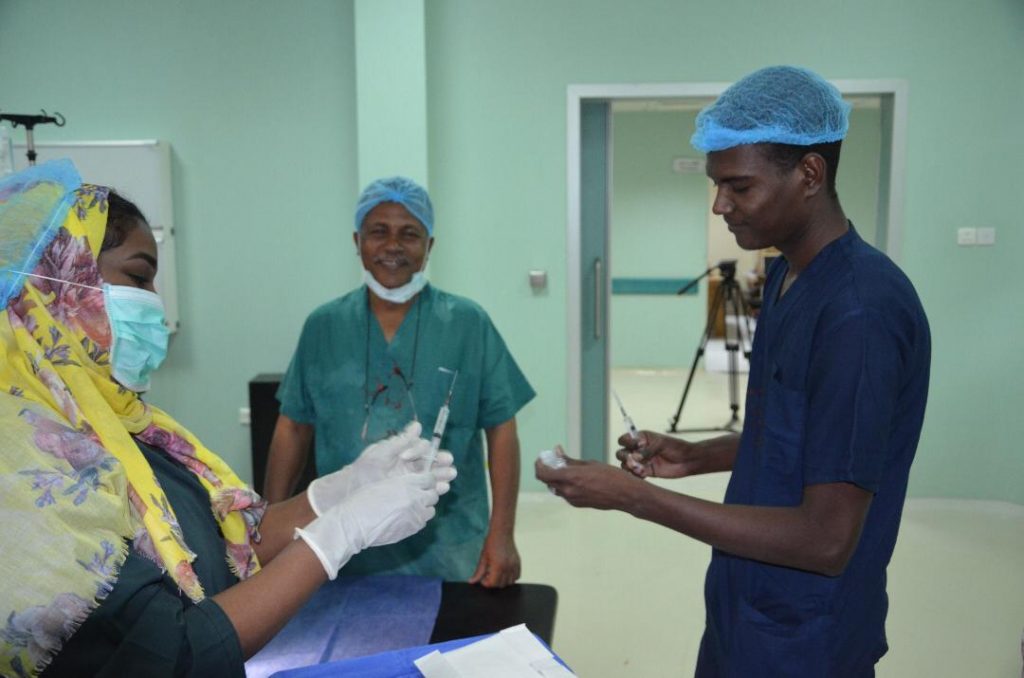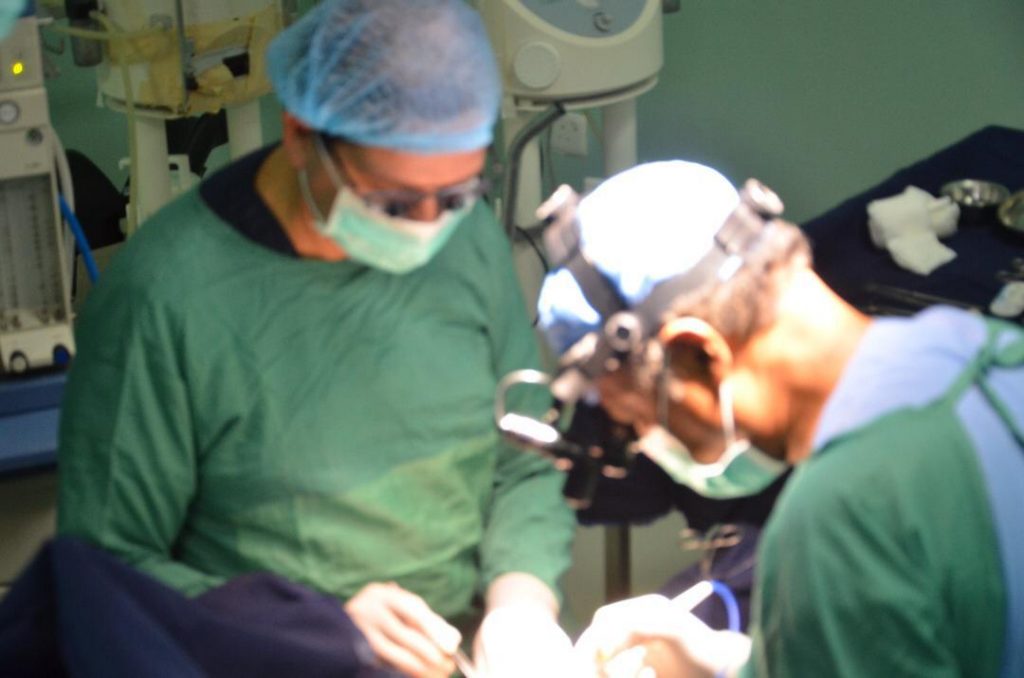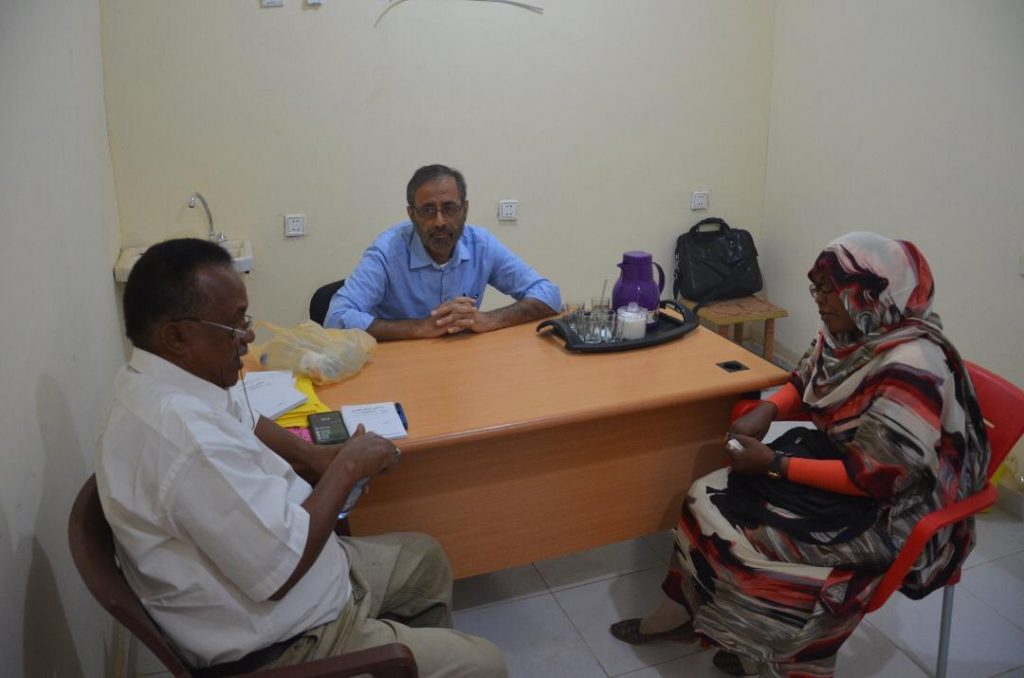 /
SALAMAT is endeavoured to help patients with cancer.
Marawi SSI Hoapital is well equipped to treat cancer patients
Our team was enthusiastic and effectively operational.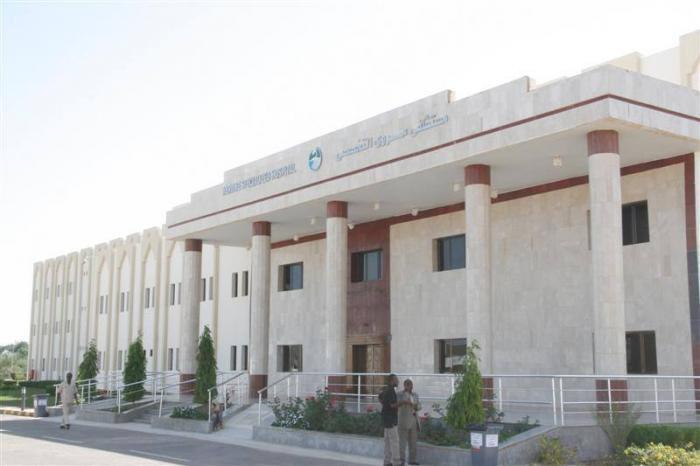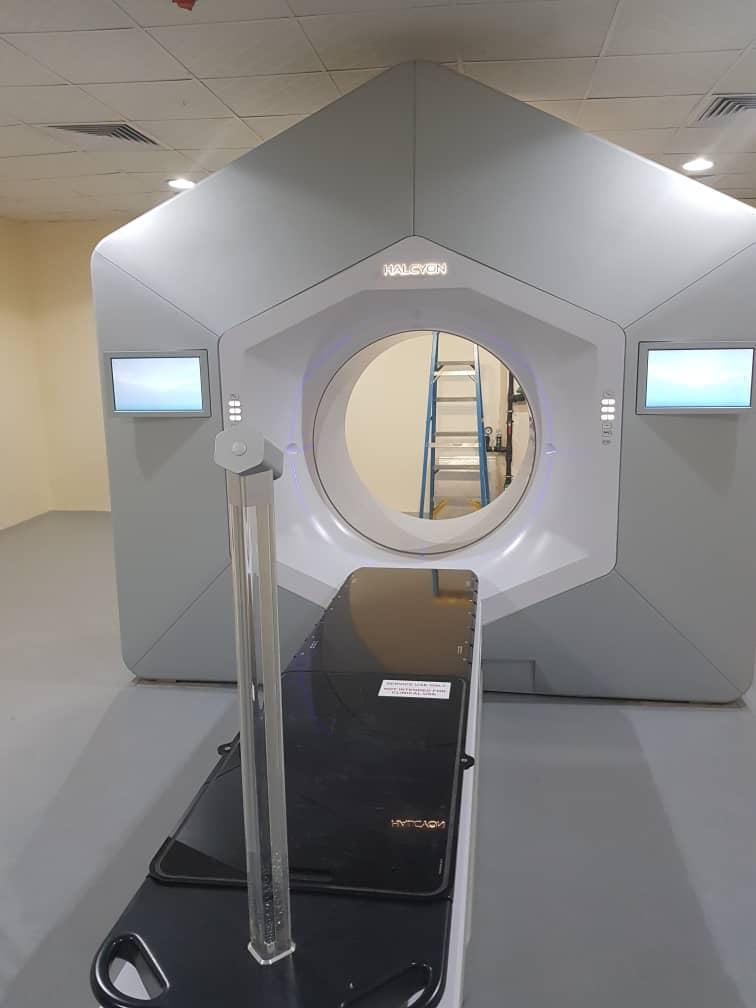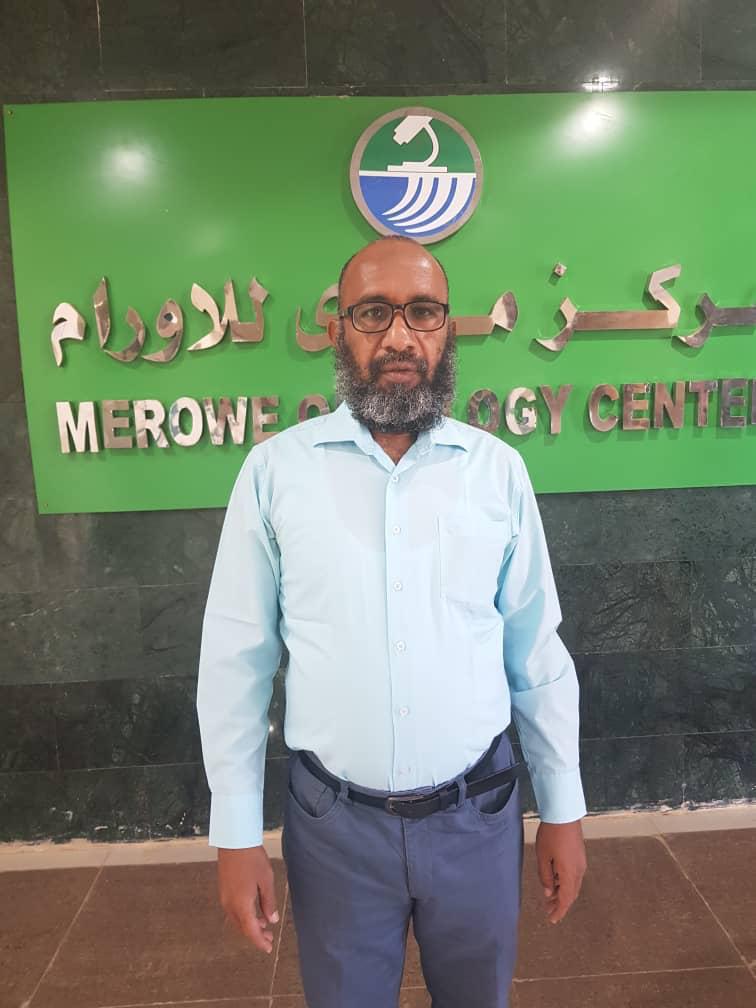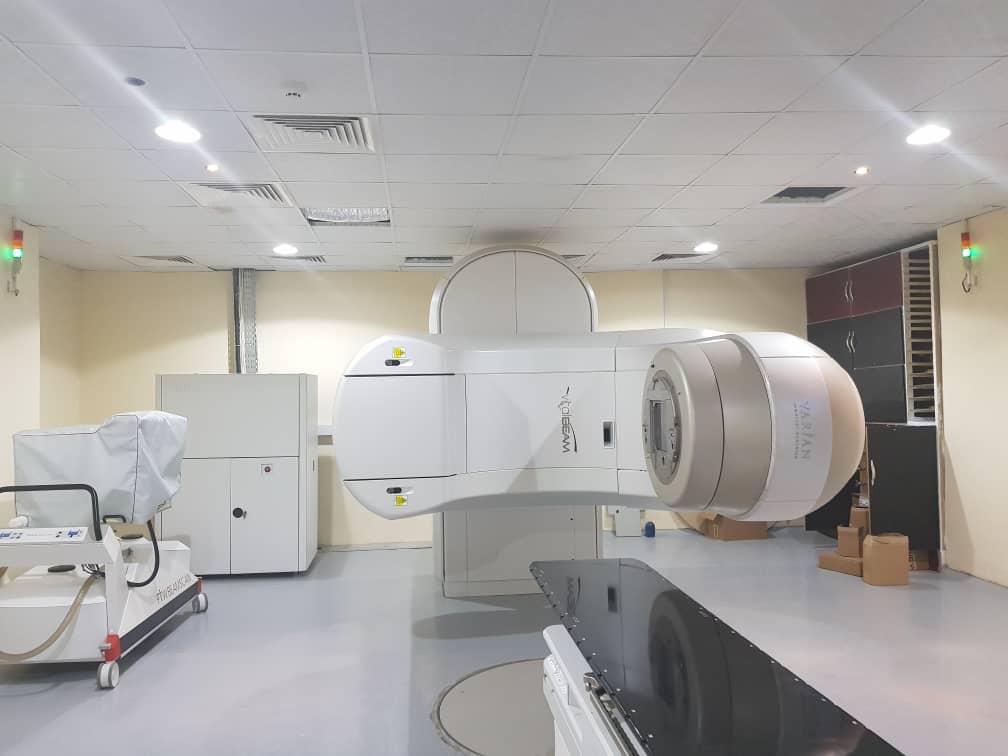 /
The vaccination team:
This is a new services offered by SALAMAT for the first time.
Vaccination against hepatitis B, SALAMAT targeted midwives, A&E staff, dialysis units staff, dialysis patients and laboratory workers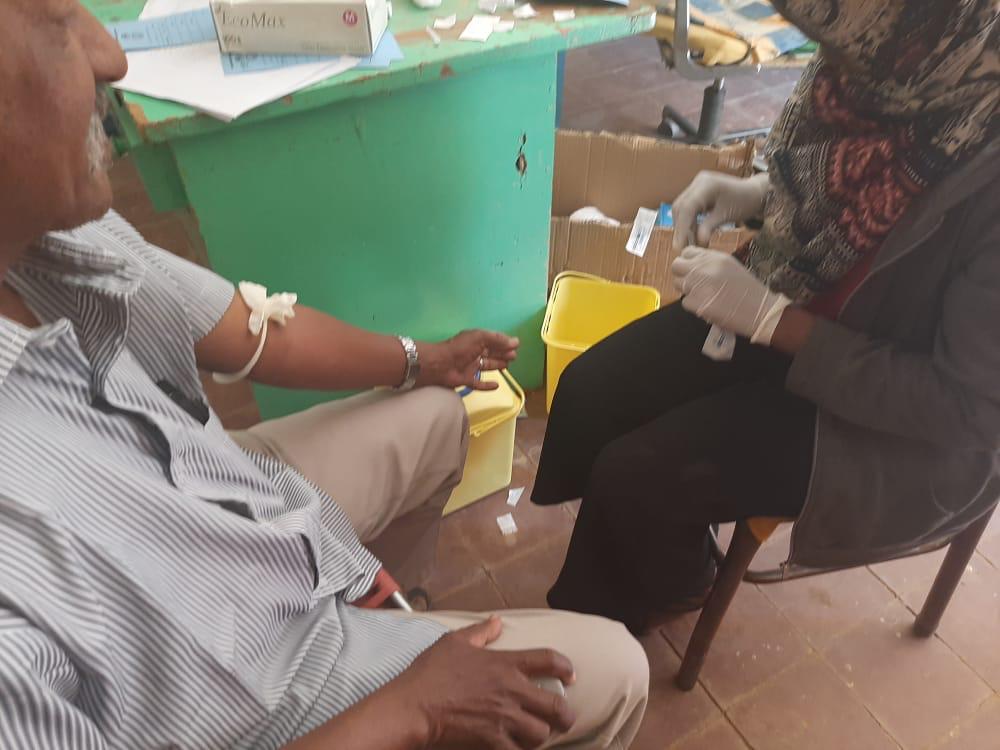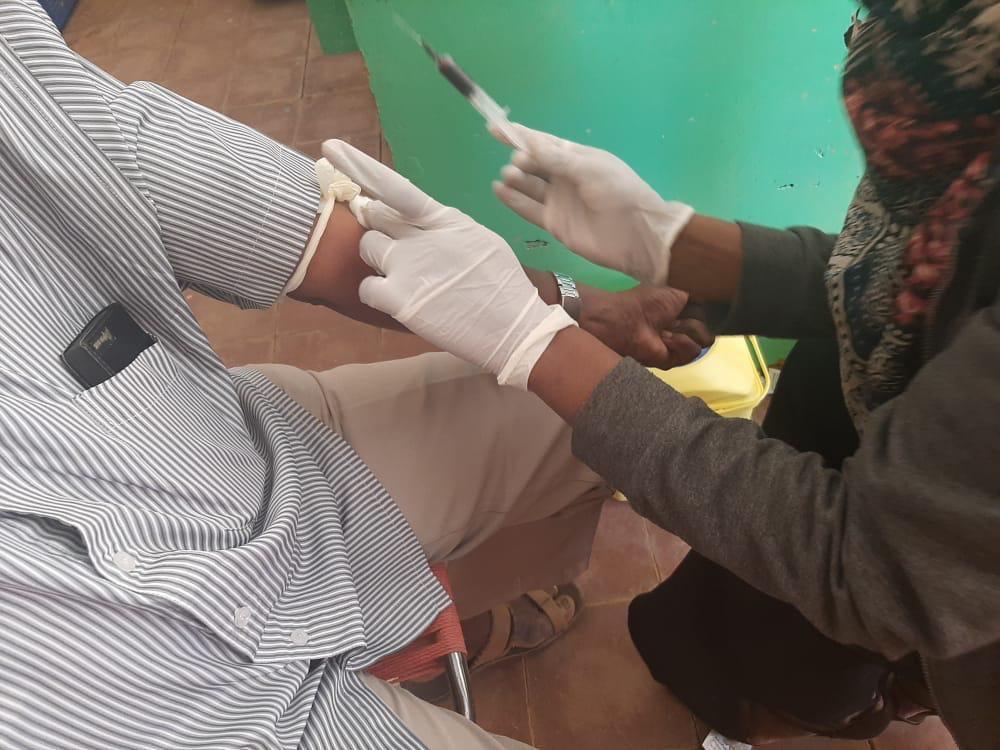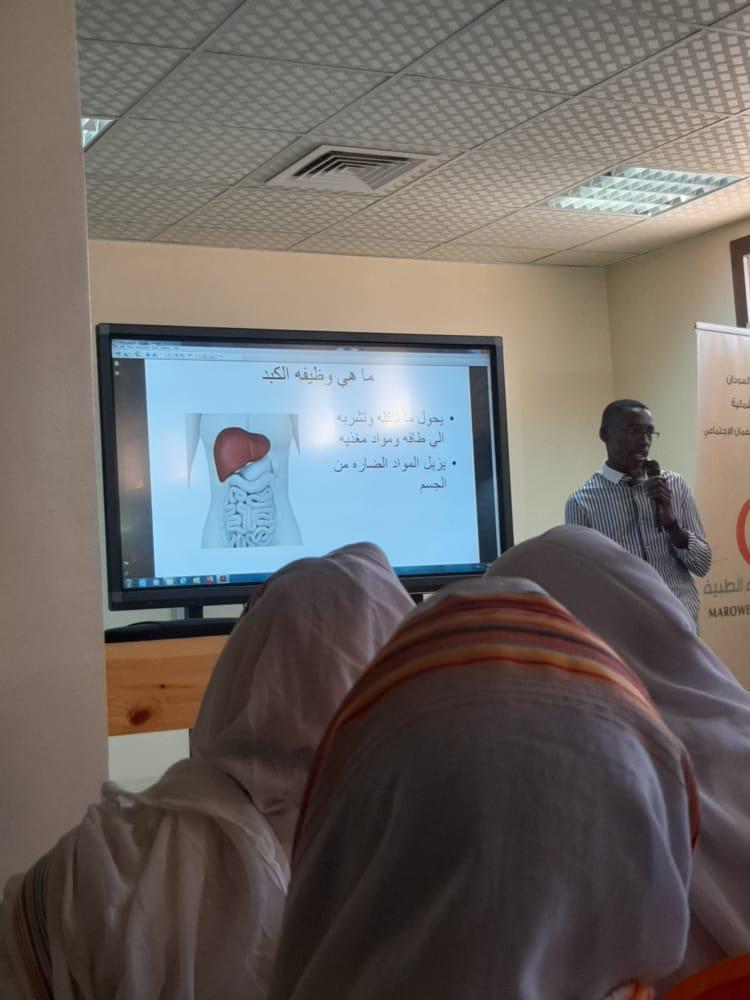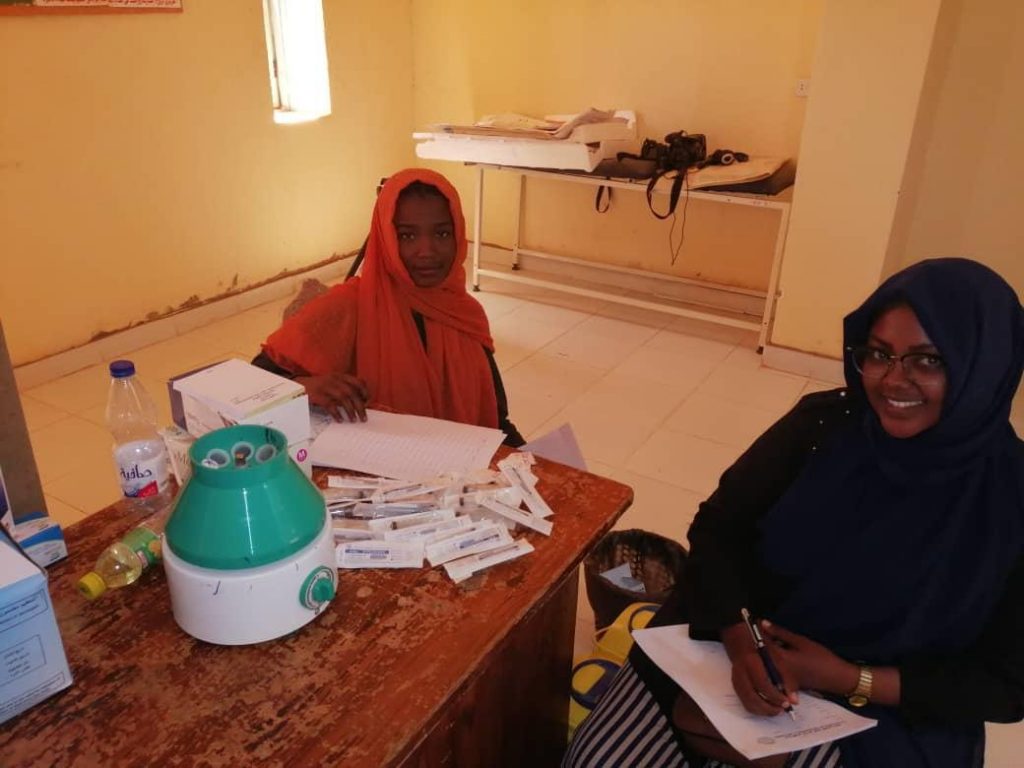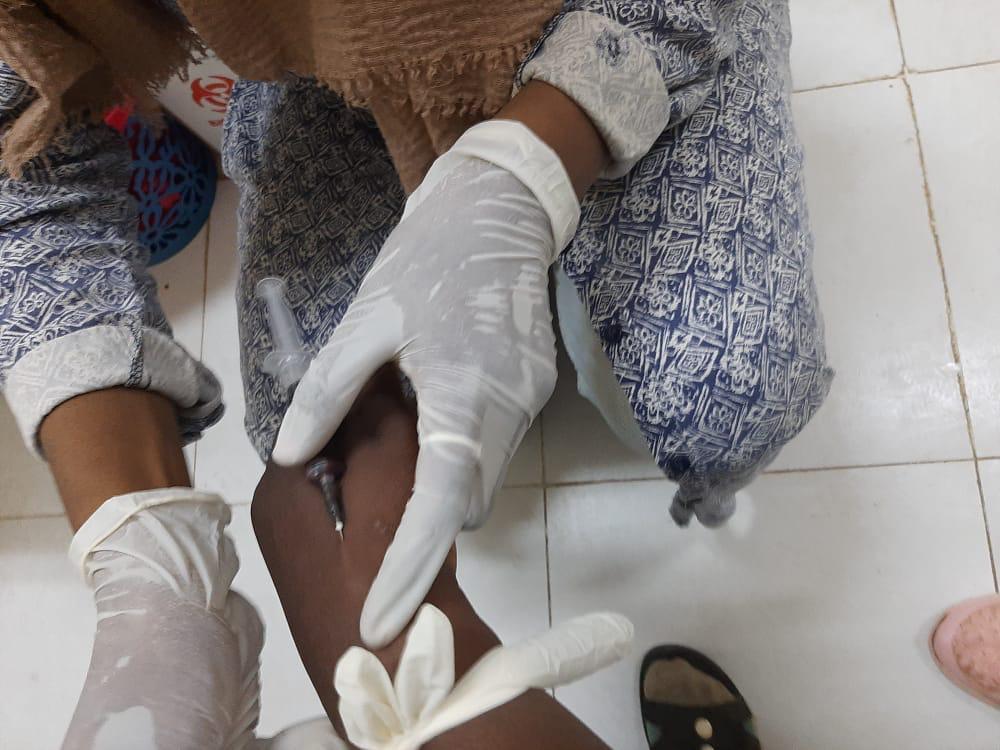 /
Vascular surgery Team:
This is now a very well established service in SALAMAT care delivery "Free fistula for all at their door steps"
The Team did a fantastic job, creating AV Fistulae and training local doctors
Congratulations team on your achievements.... well done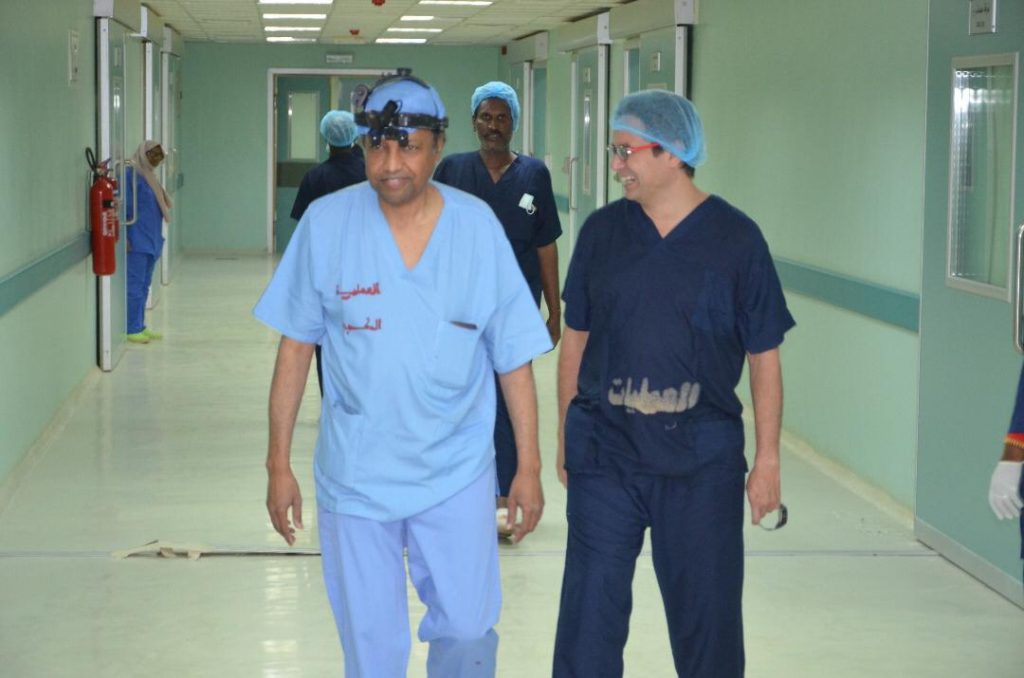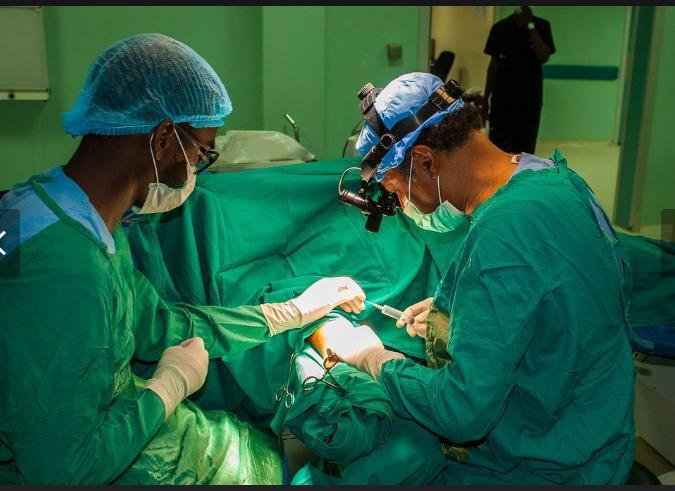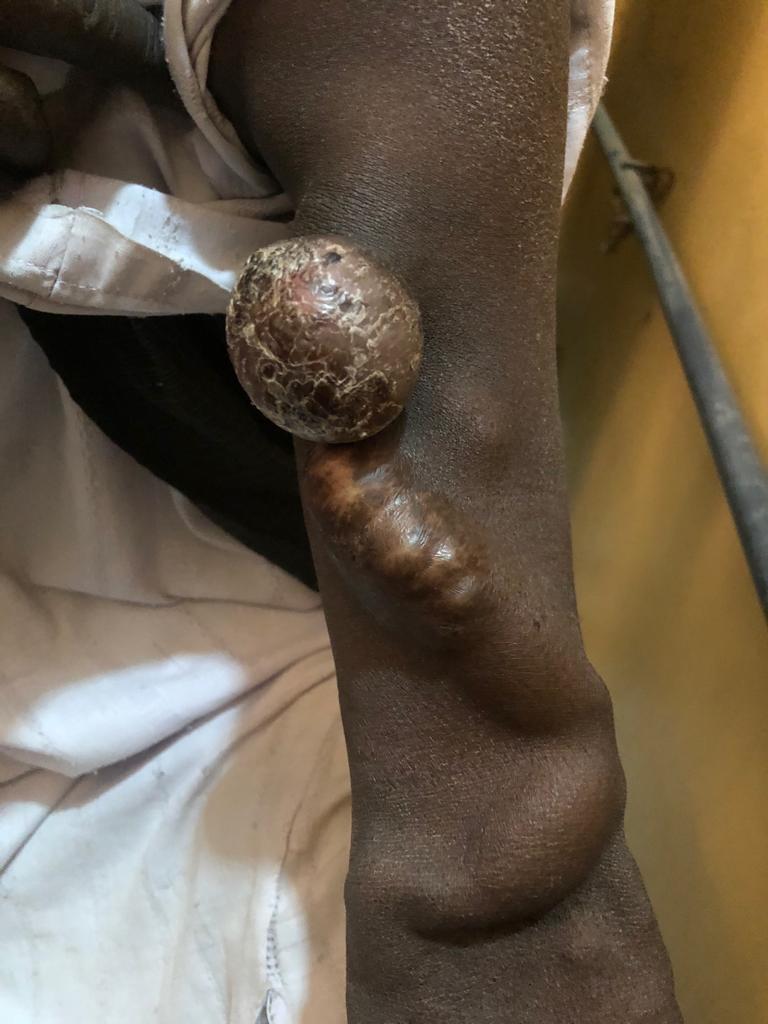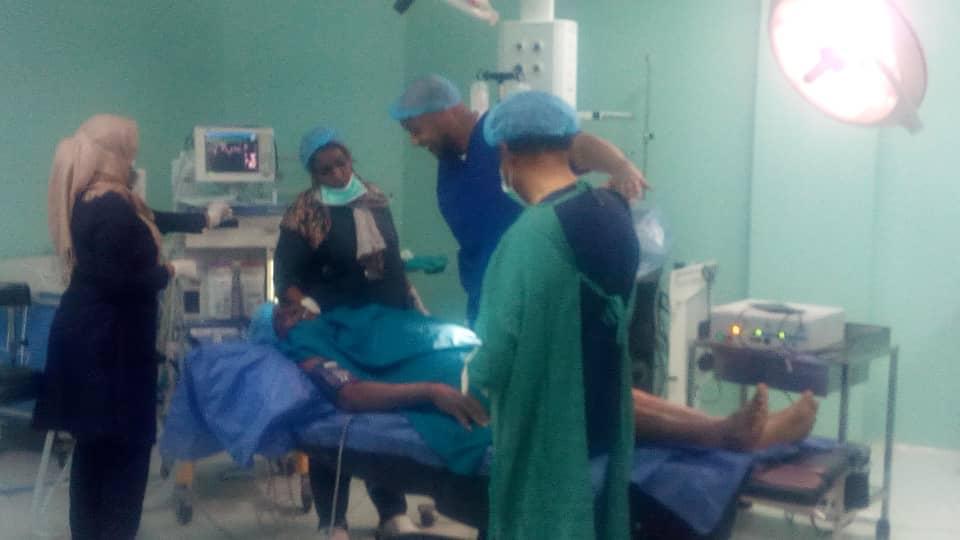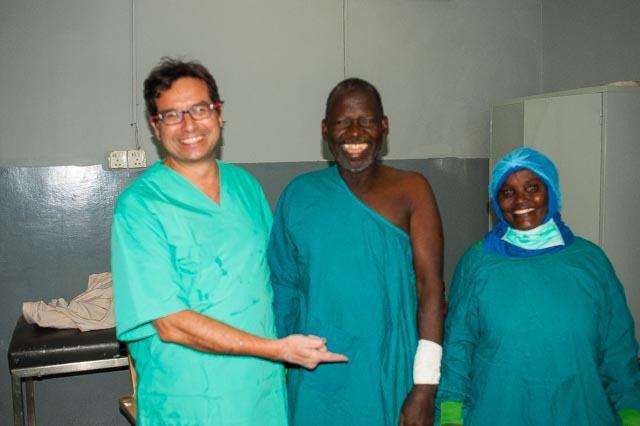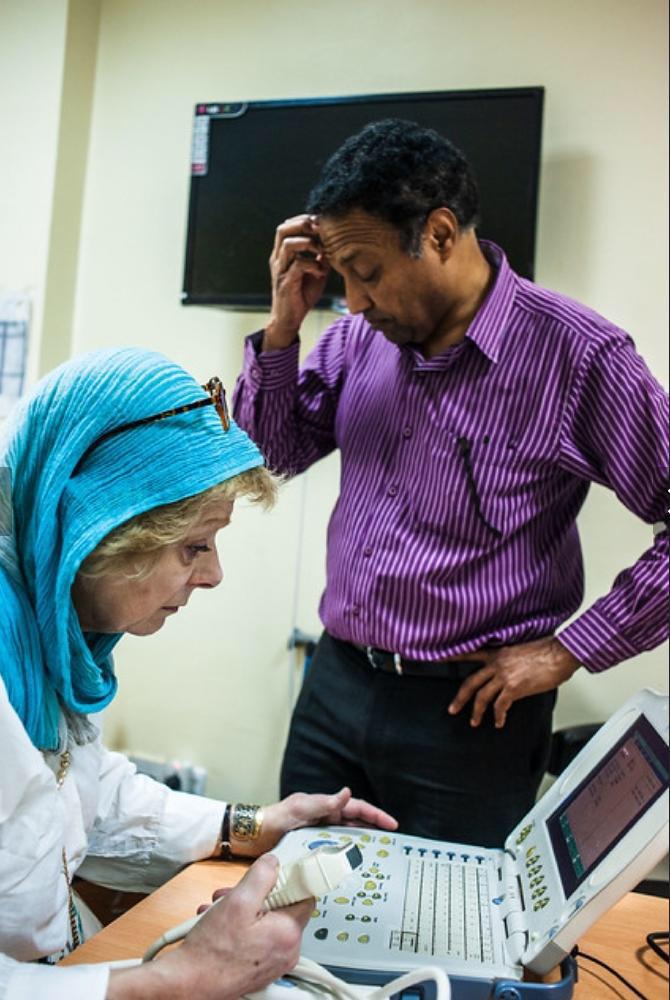 /
Orthopaedics team:
The Team conducted outpatient clinics at Marawi, Kareema. Surgery was only at Marawi SSI hospital
Teaching doctors in training and medical students at Marawi Alhamad University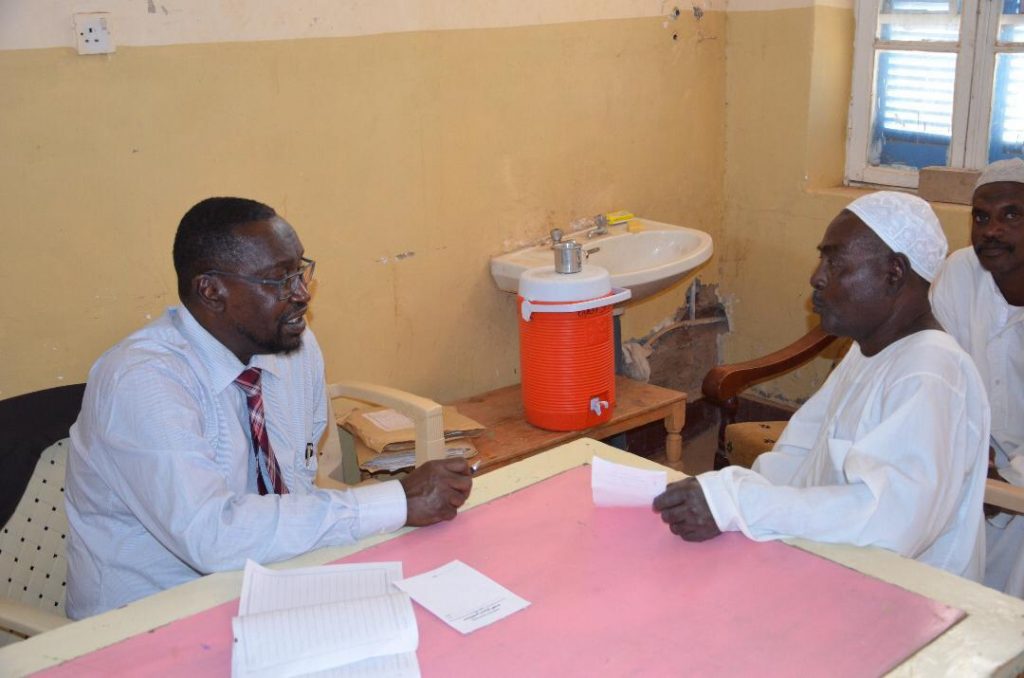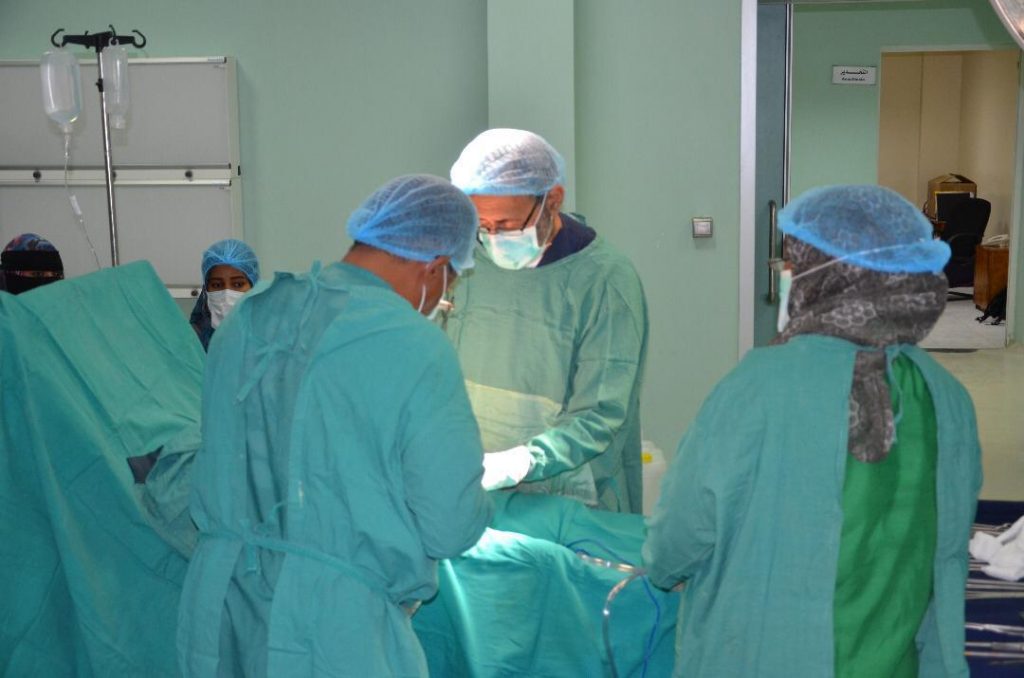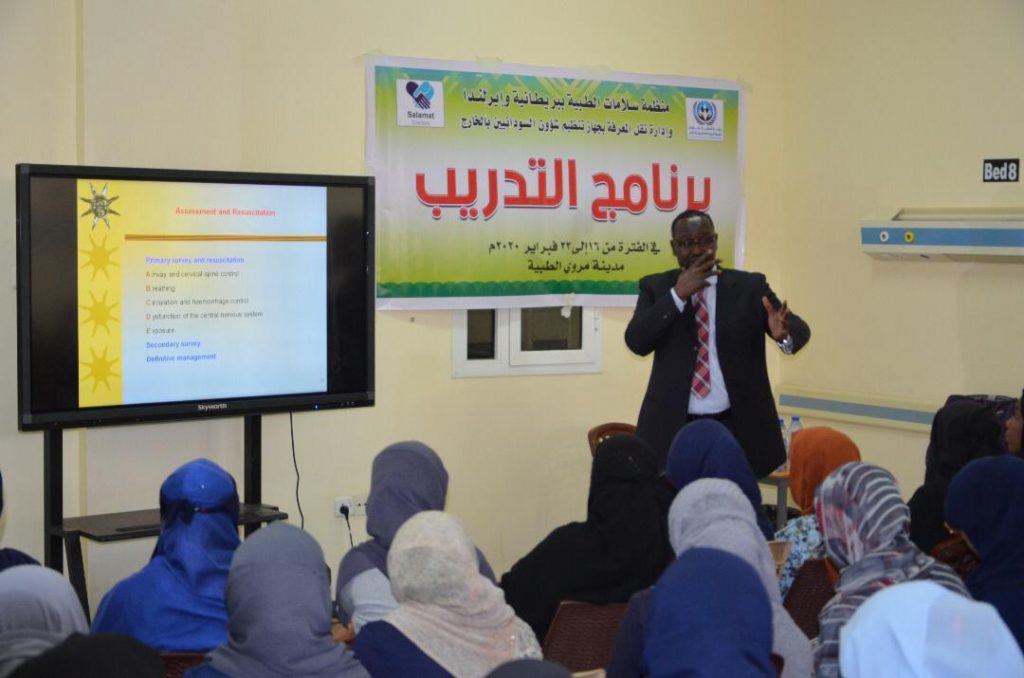 /
Surgical Team:
Outpatient surgical clinics at Marawi, Kareema, Nori and Eldabba. All surgical operations were carried out SSI hospital at Marawi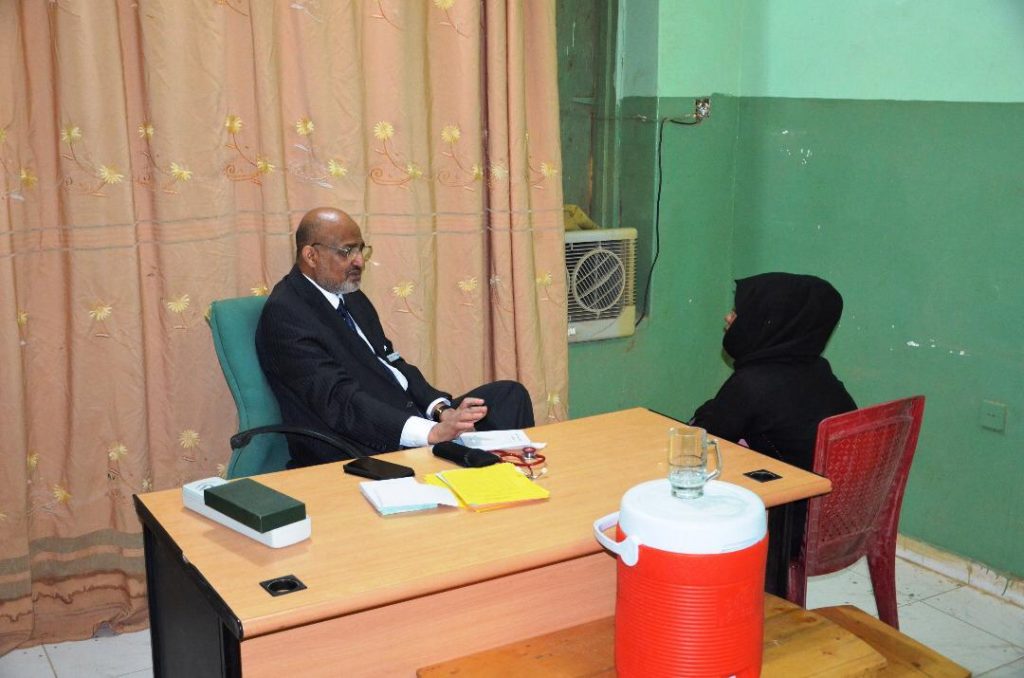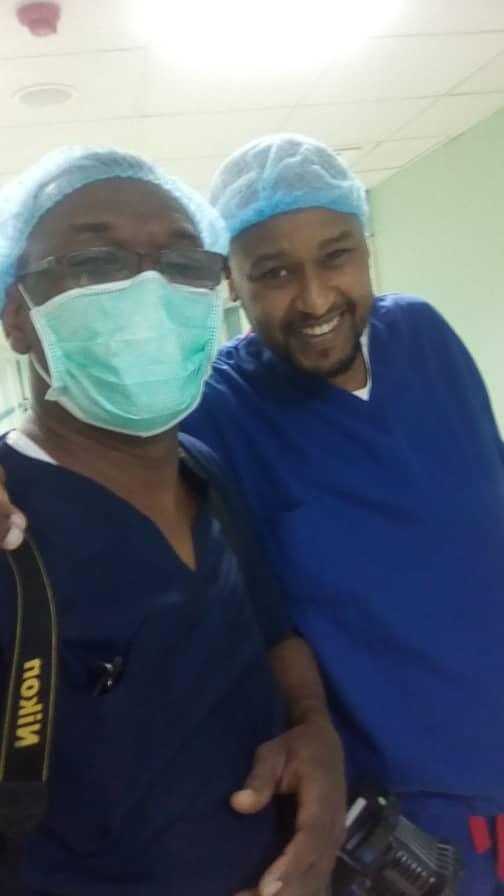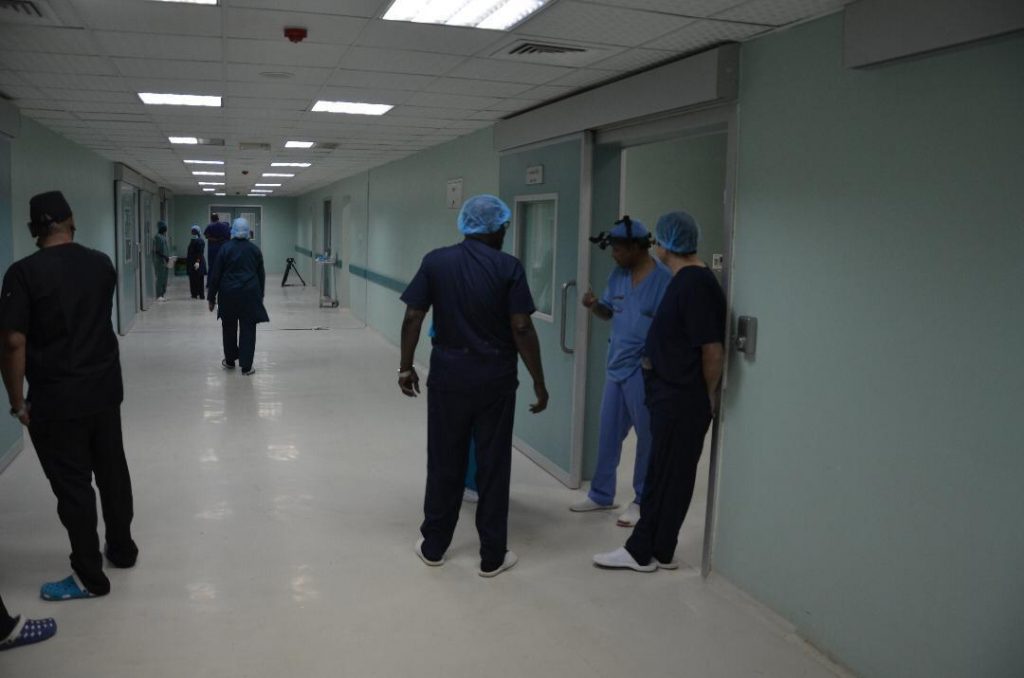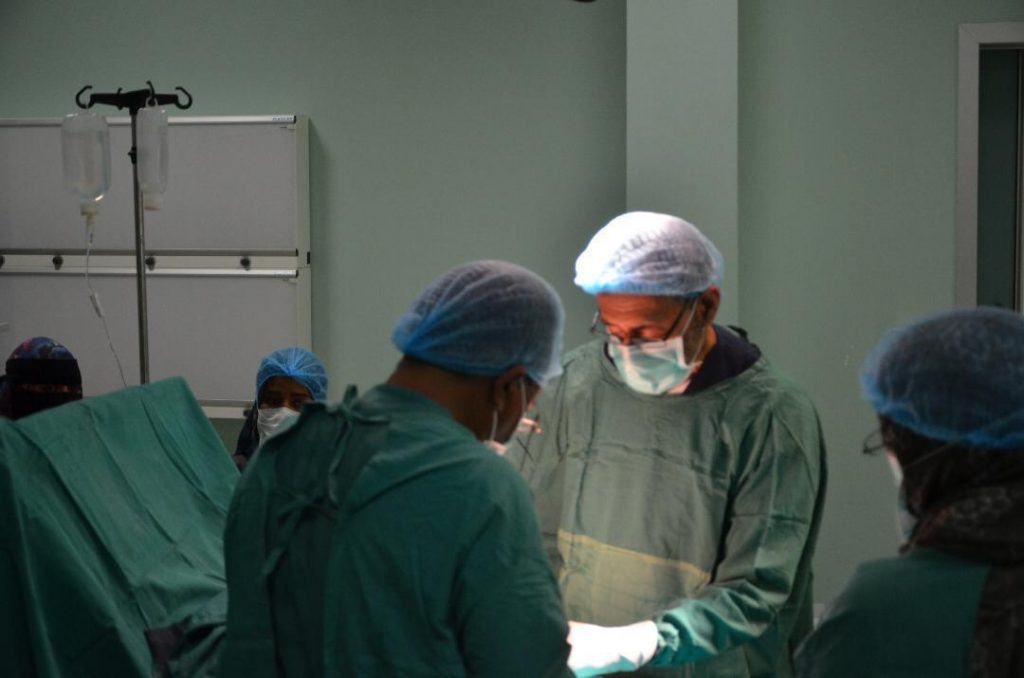 /
Renal (kidney) clinics at Marawi, Kareema, Nori and Eldabba
All patient on dialysis at Marawi are see most of the patients at Kareema and Nori are reviewed. A fair number of patients at Elddabba were seen
SALAMAT donated renal disposable packs to dialysis centre at Khartoum North and 40 soft peritoneal dialysis catheters were donate to Elrabbat university hospital Burri, Khartoum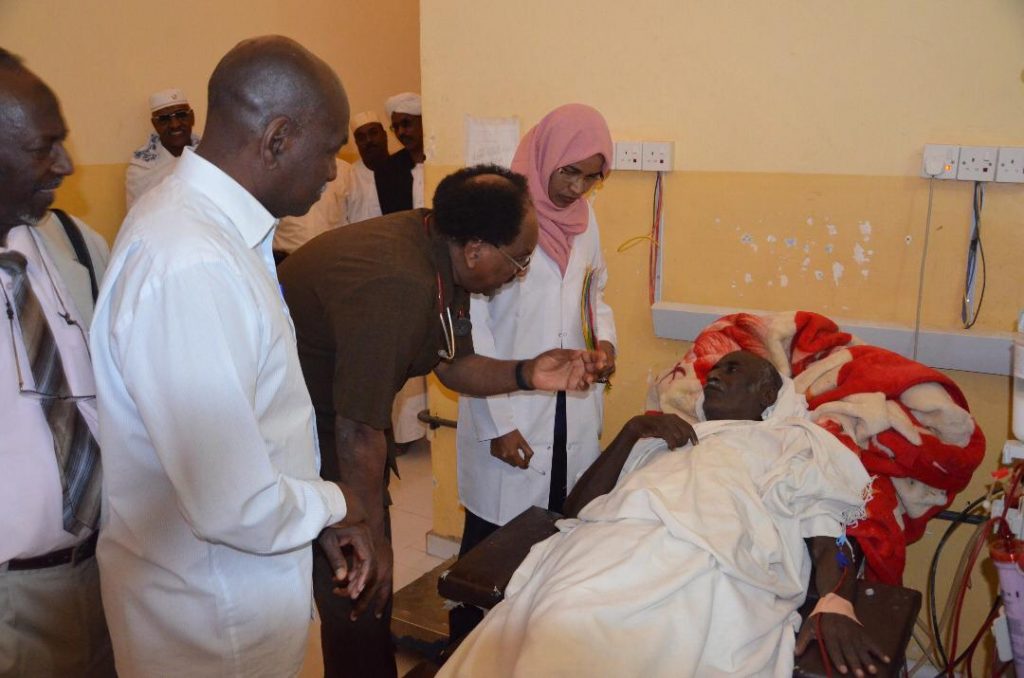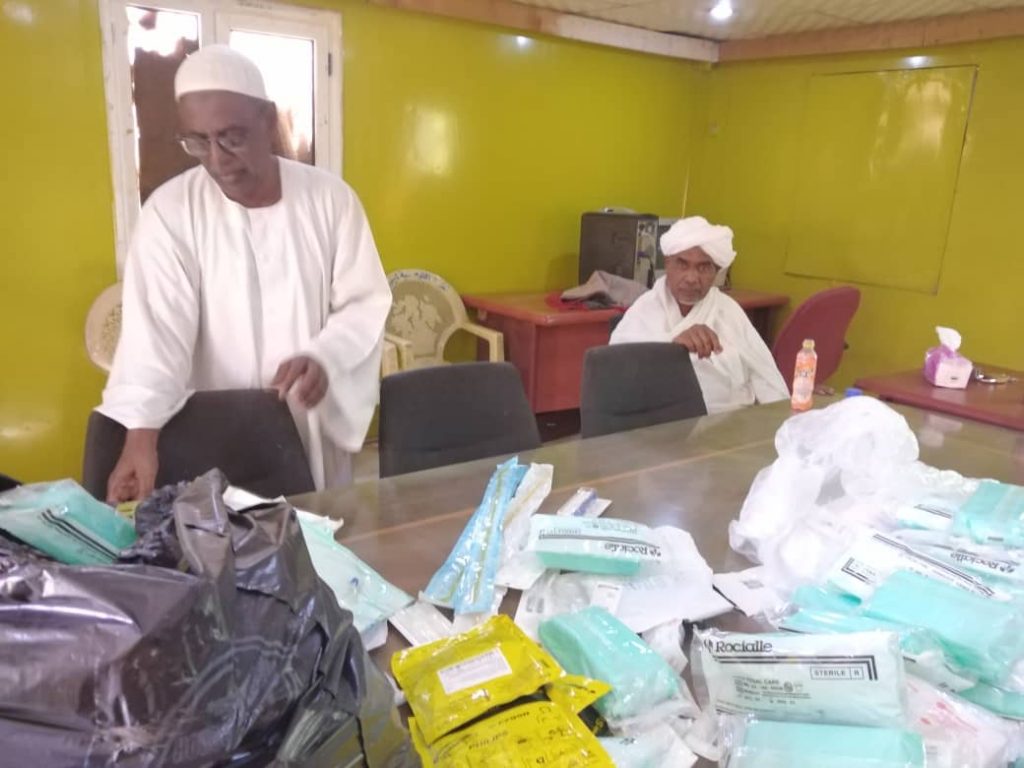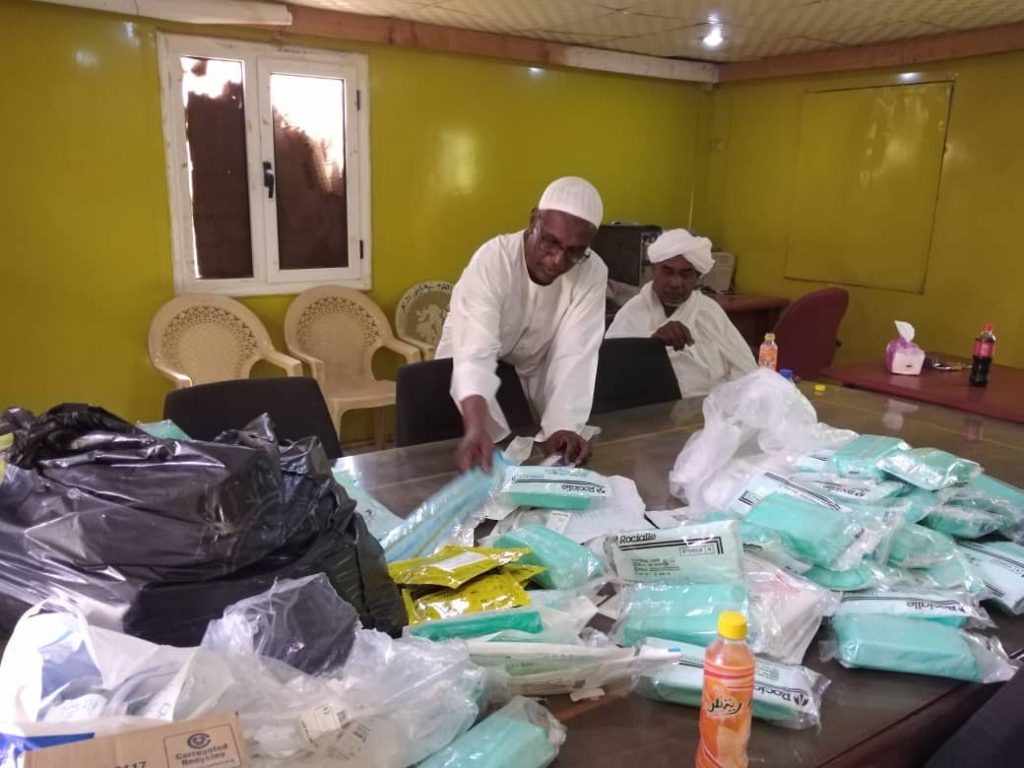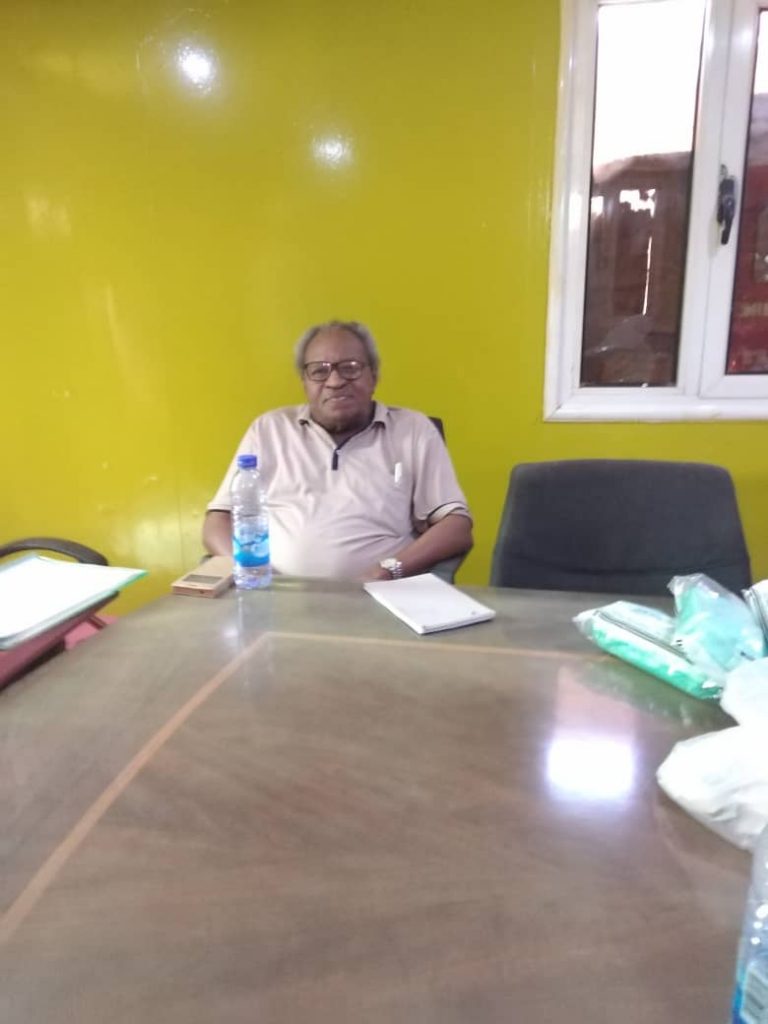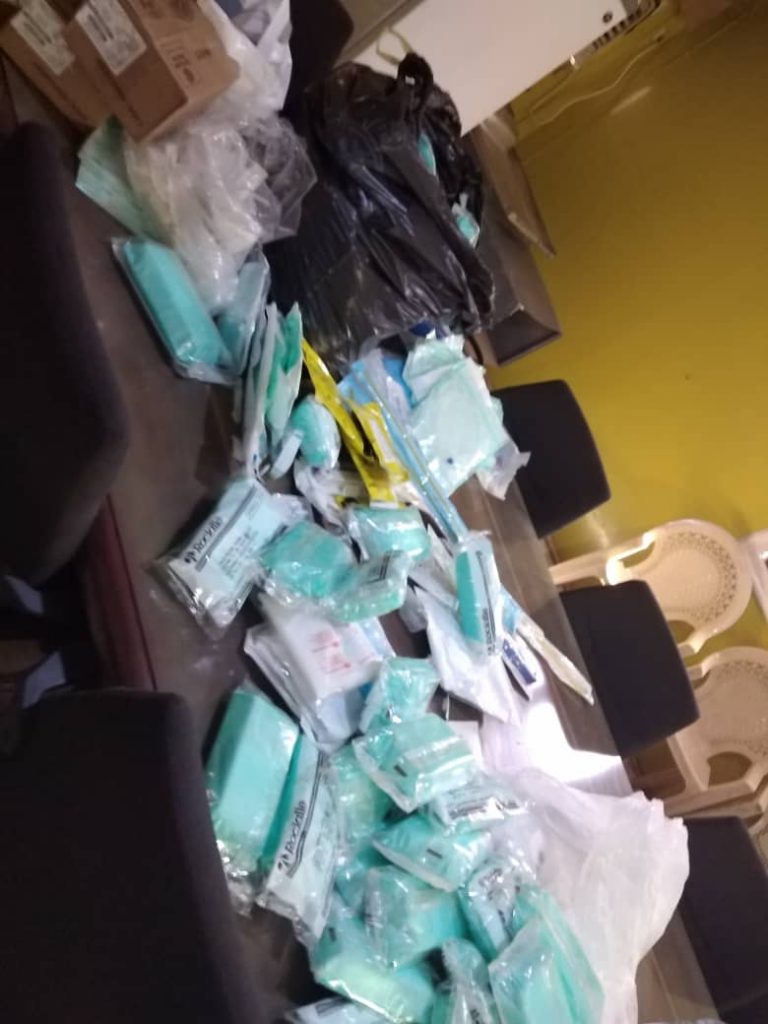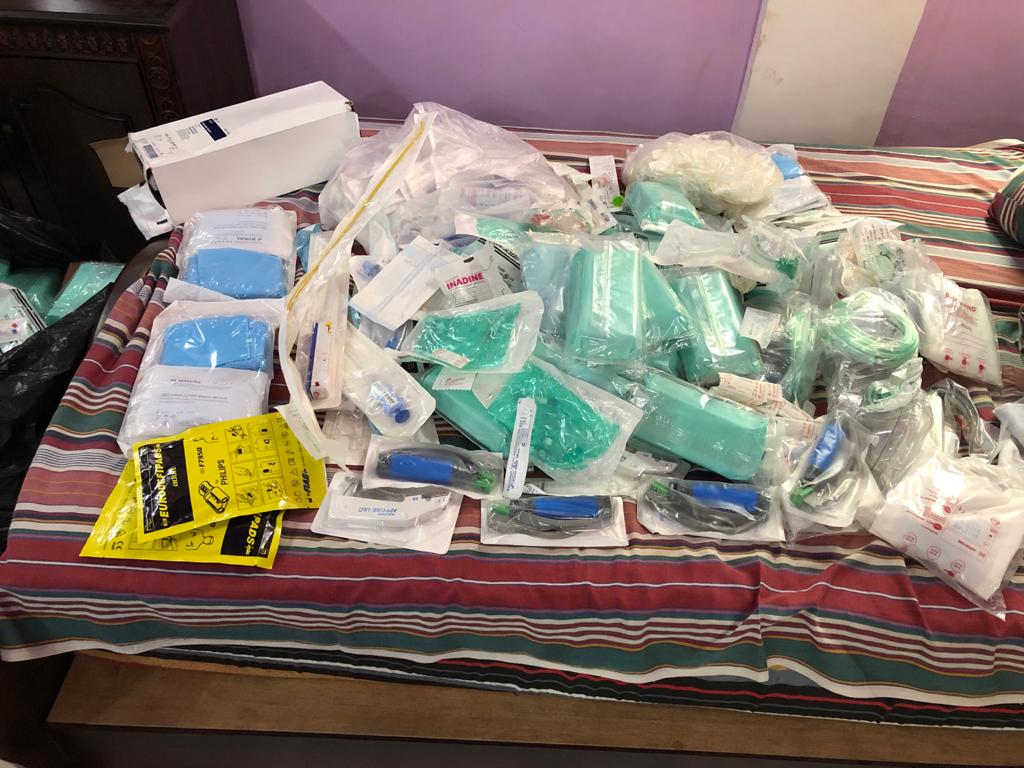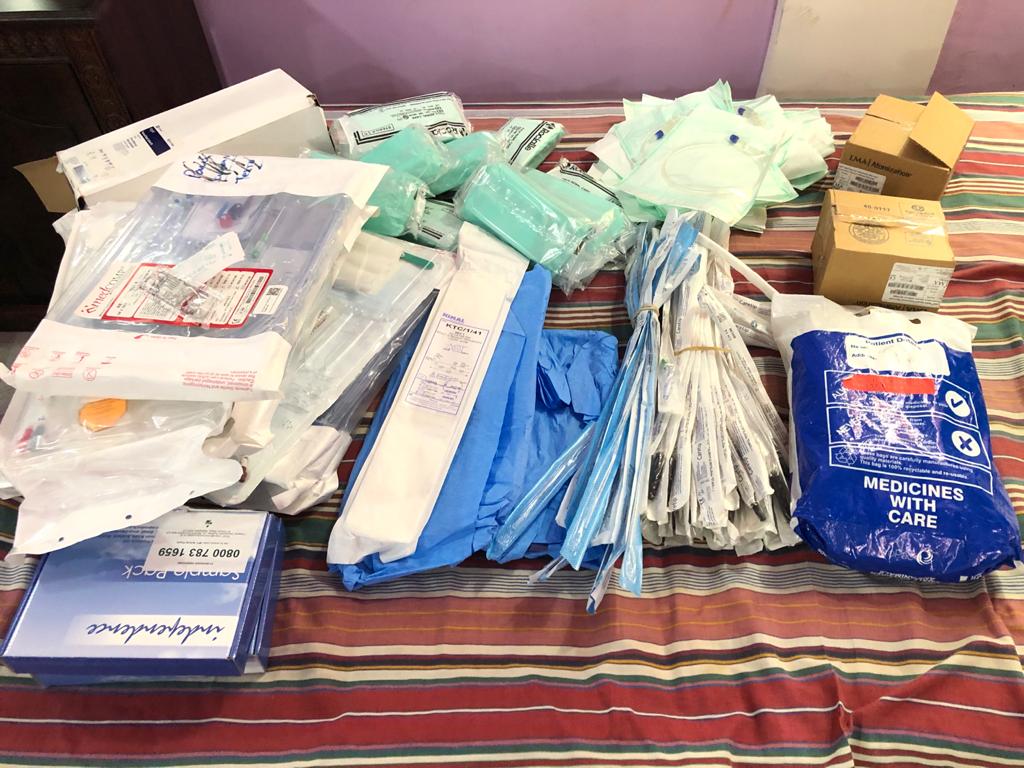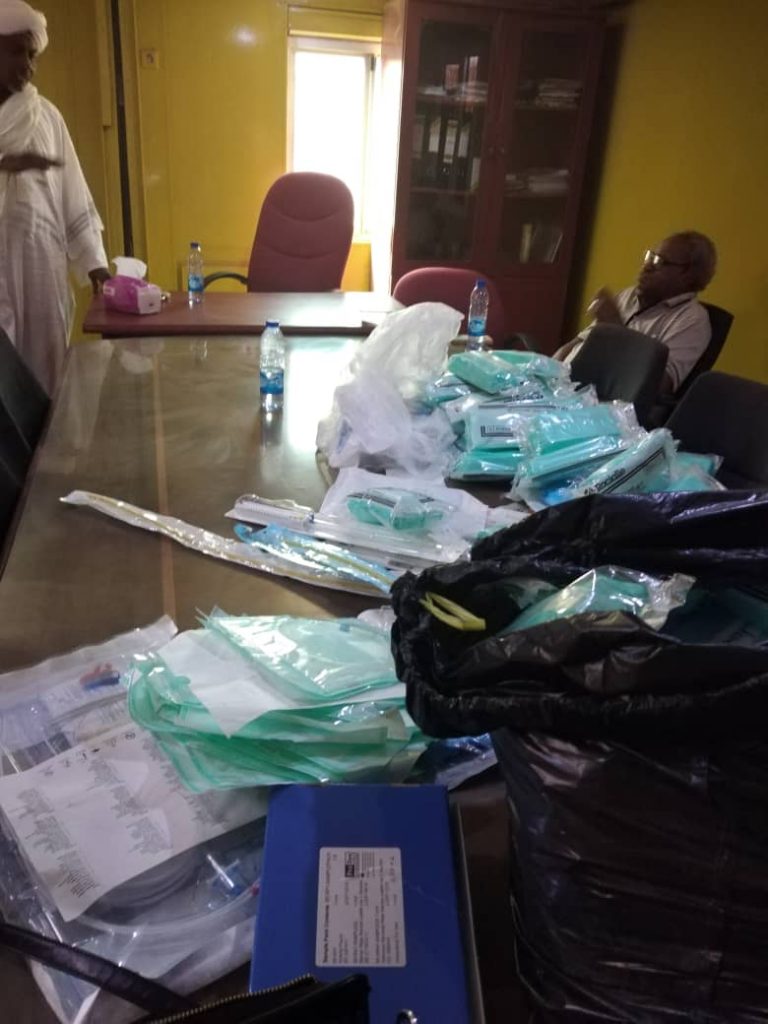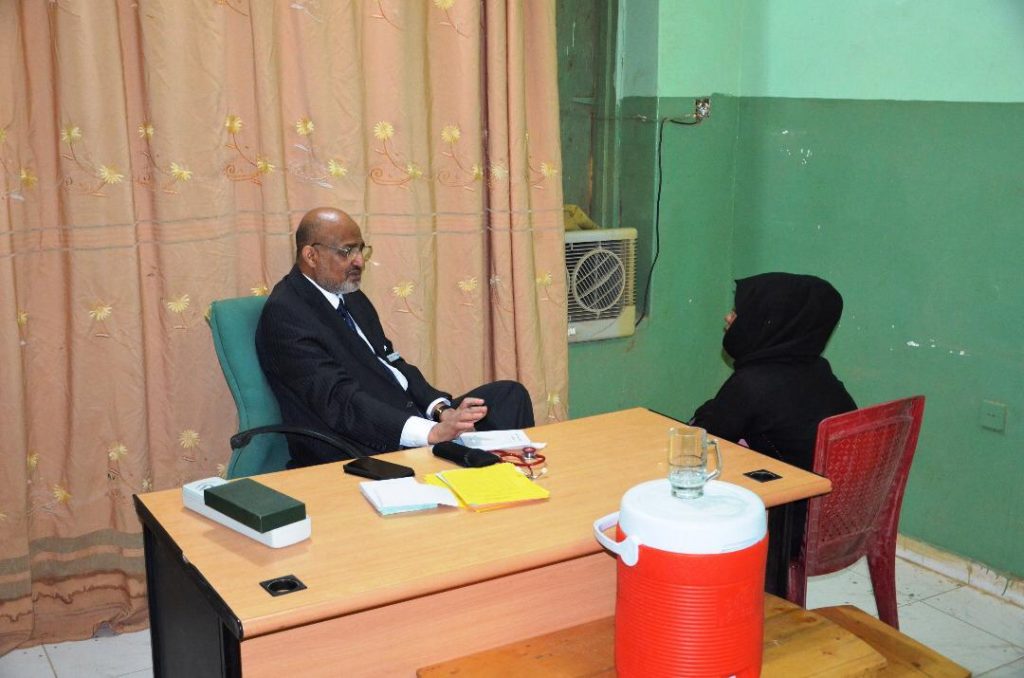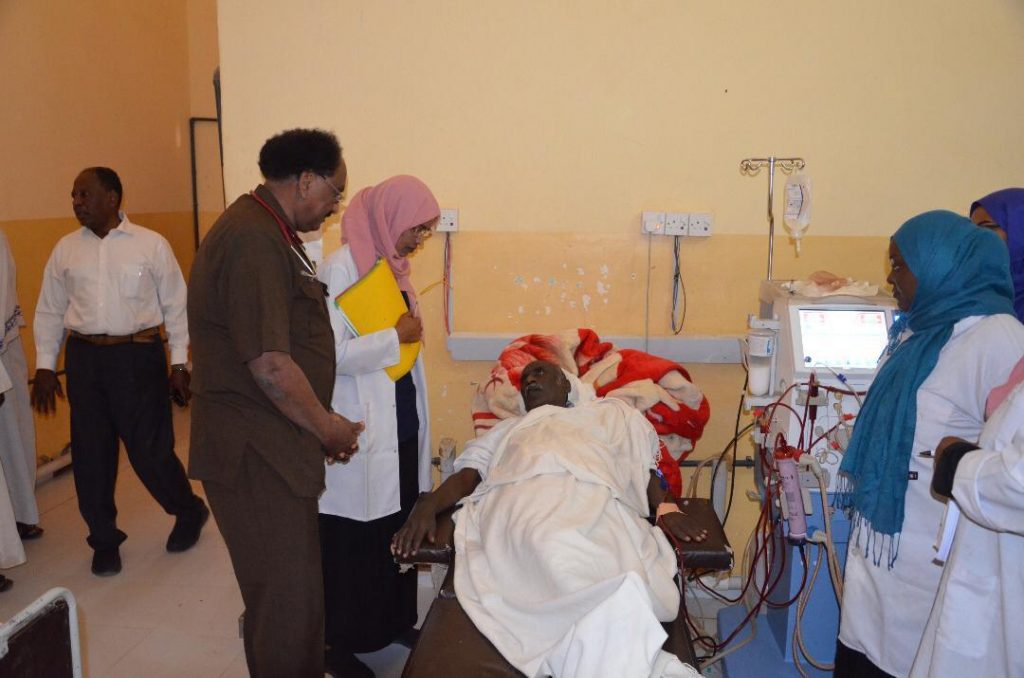 /
Prof AbdulJaleel, Nephrologist, Chief Medical Officer at his Hospital & Head of SALAMAAT
SALAMAT chairman and trustees Mohmamed Mohyeldin and A/Galil met SSWA General Secretary (Acting) and his senior team. A new and clear memorandum of understanding is agreed stating the roles of each in this partnership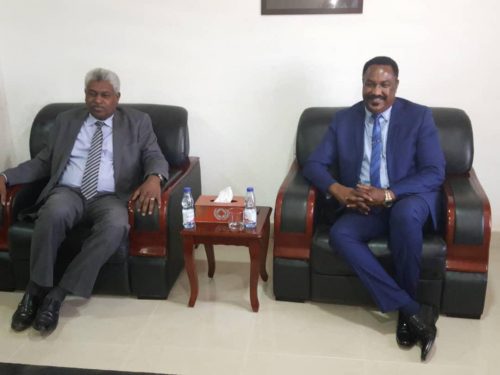 اجتمع رئيس سلامات محمد العماس والأمناء محمد محي الدين وعبدالجليل اجتمعوا مع رئيس المجلس الطبي السوداني في الخرطوم، بروفسير كبلو، للتوافق علي كيفية تسجيل الاطباء الاجانب المشاركين في قوقل سلامات وسوف توقع سلامات مفكرة تفاهم تتضمن المتطلبات علي كل جانب
ابدي برفسير كبلو تفهماً كبيراً ووعد بتقديم كل التسهيلات، بروفسير كبلو اثني كثيراً علي ما تقوم به سلامات وما تقدمه للمواطن السوداني
فله الشكر والتقدير والاحترام.
SALAMAT met with British Ambassador in Khartoum. SALAMAT will keep strong ties with British Embassy in Khartoum and the embassy's Humanitarian officer.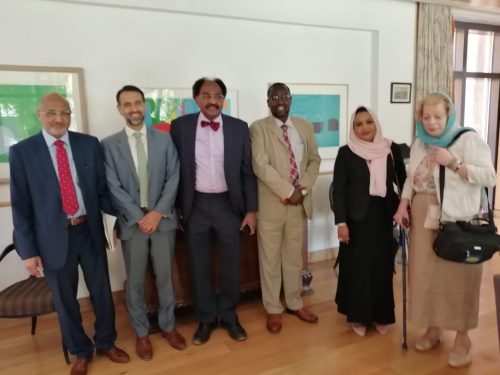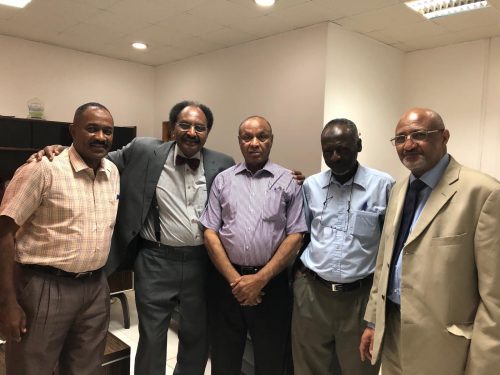 SALAMAT held a fruitful meeting with the Minister of higher Education and Scientific Research. We exchanged ideas on different topics.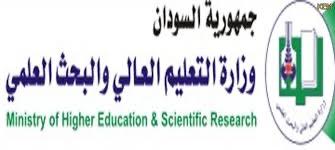 SALAMAT volunteers tourism vist to Albarkal mountain (جبل البركل)
This is an ancient civilisation 2000-4000 BC
It worth visiting this site ... if you haven't been!
SALAMAT volunteers tourism vist to Alkasinjar islands (جزر الكاسنجر بنهر النيل قرب الشلال الرابع)
These are 90 islands in the Nile near the 4th cataract in the river Nile
This is a breathtaking area
You may not have heard about this area!!!?
Trust SALAMAT visit this part of Sudan. You will NEVER regret it or be disappointed !!!!!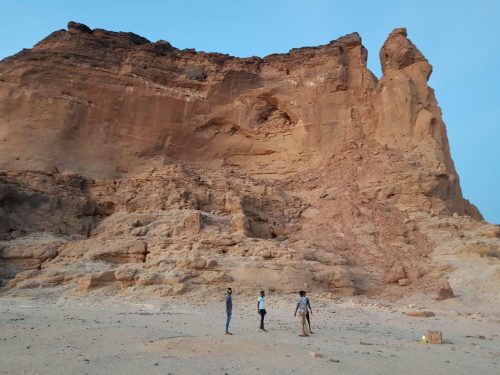 All this success is due to strong SALAMAT leadership. The leadership is very hard working, inclusive, with great strategic vision. This why
SALAMAT moved ahead and forward in the last 8 months
Effective and Efficient leadership = success
The Leadership worked hard save SALAMAT in UK. 4 Trustees net with Charity Commissioners Investigaters (CCI). They prepared days and nights for this meeting to save SALAMAT. This leadership is doing every possible to save ALSALAMAT in Sudan 🇸🇩
Kadogli and Marawi medical reports and recommendations were on time and completed promptly at the end of each mission
Feedback on the mission was obtained and completed.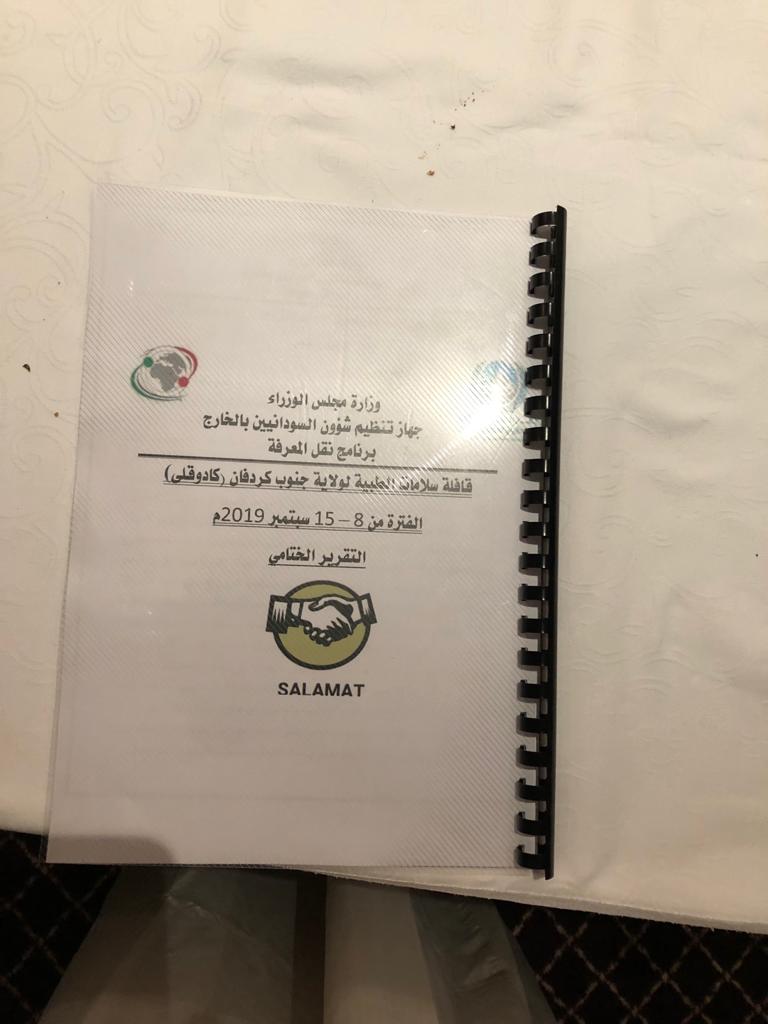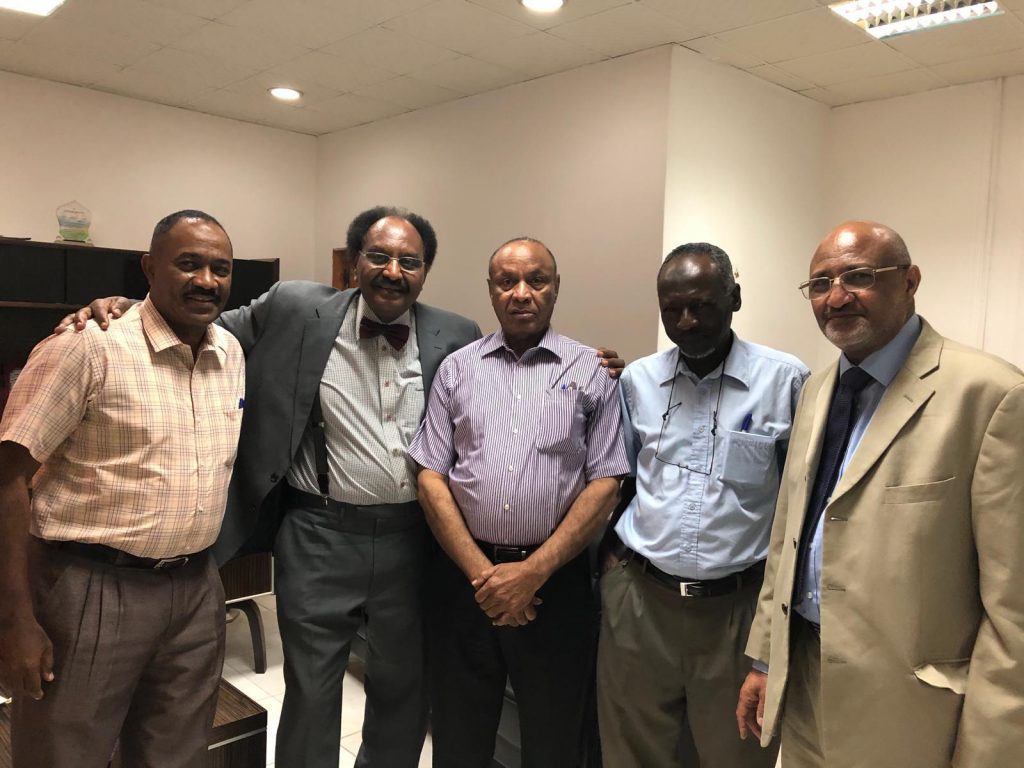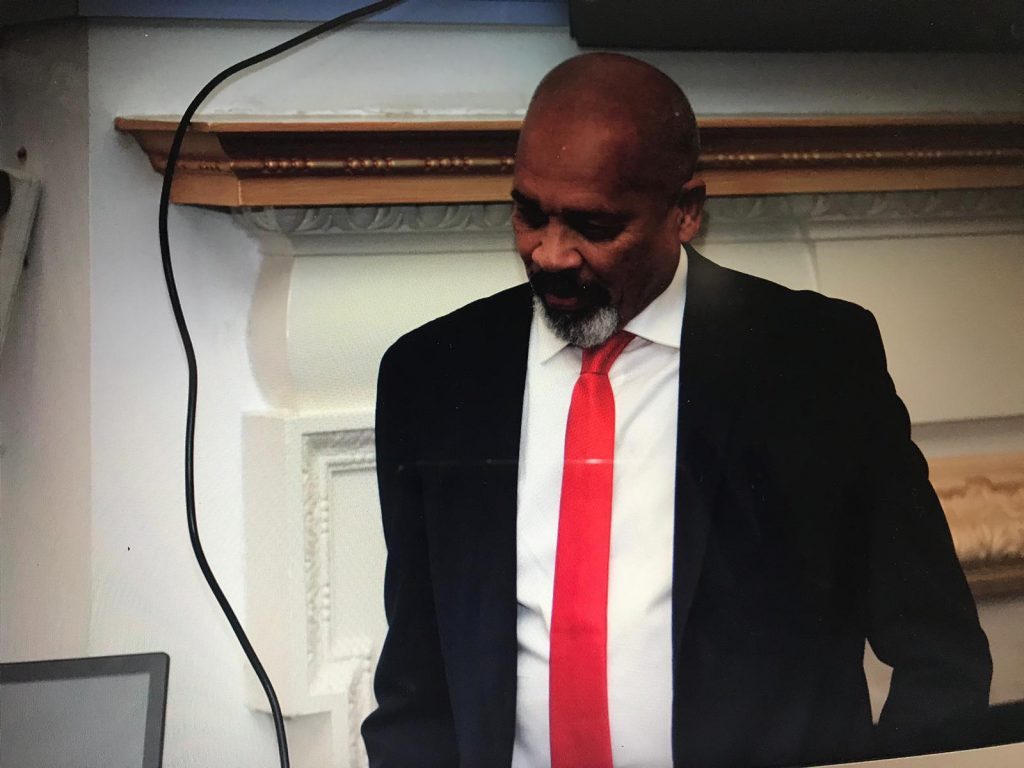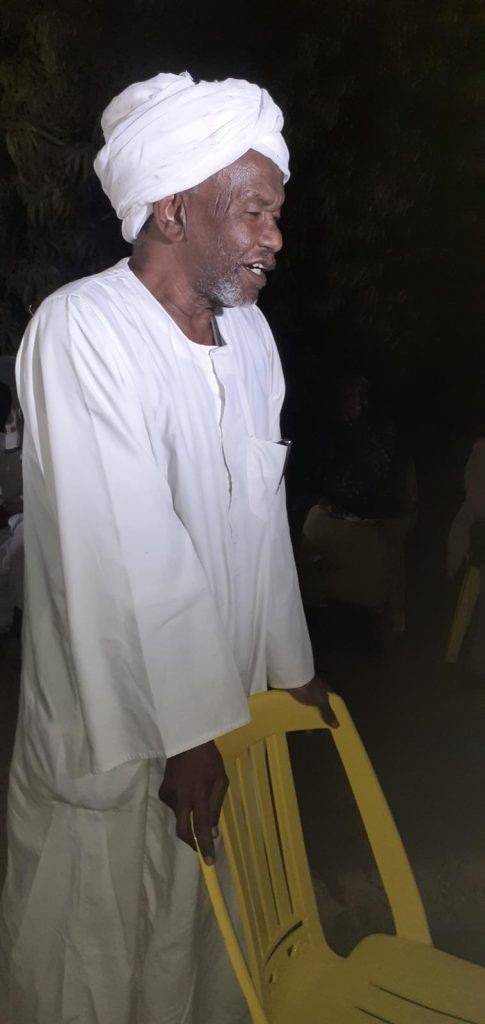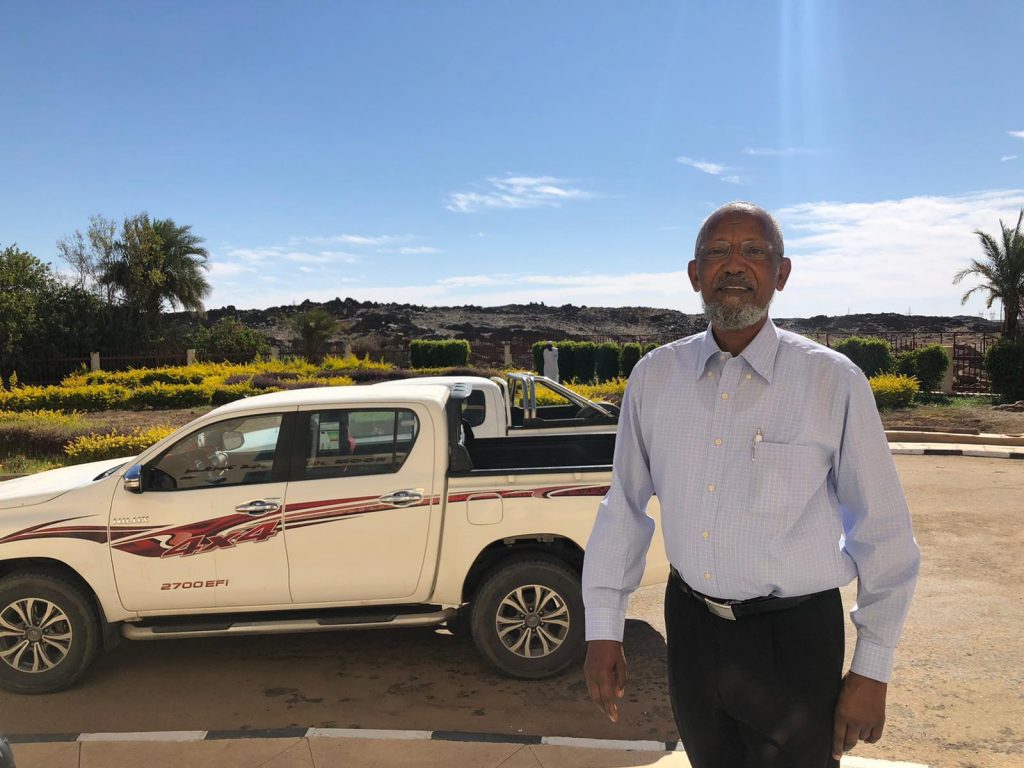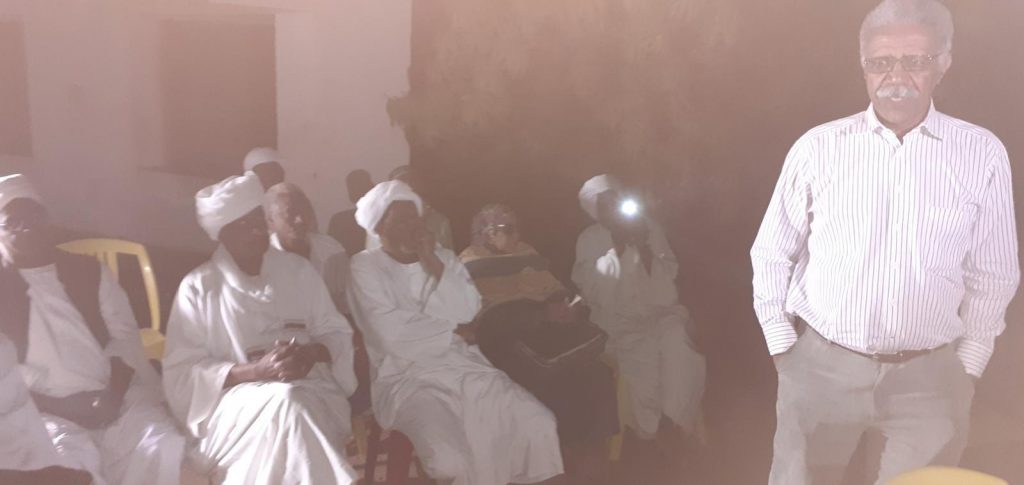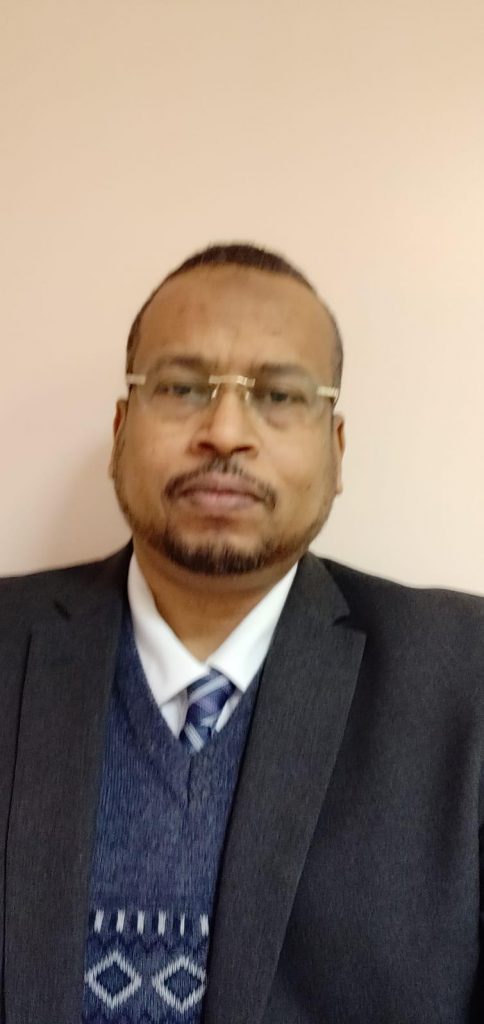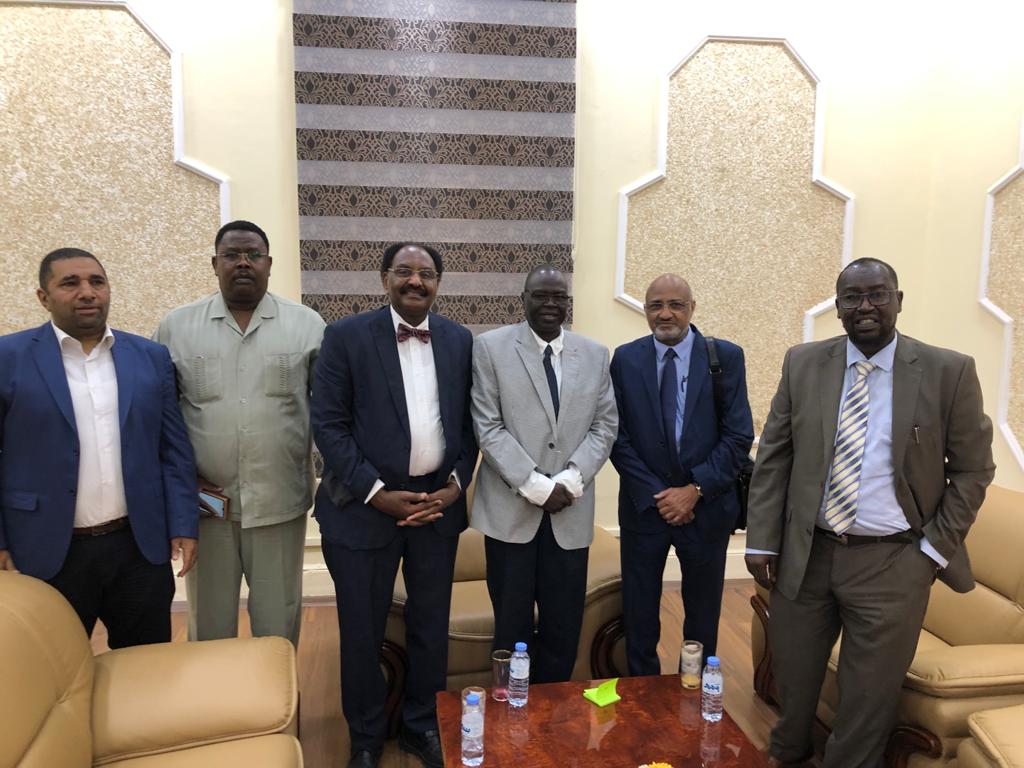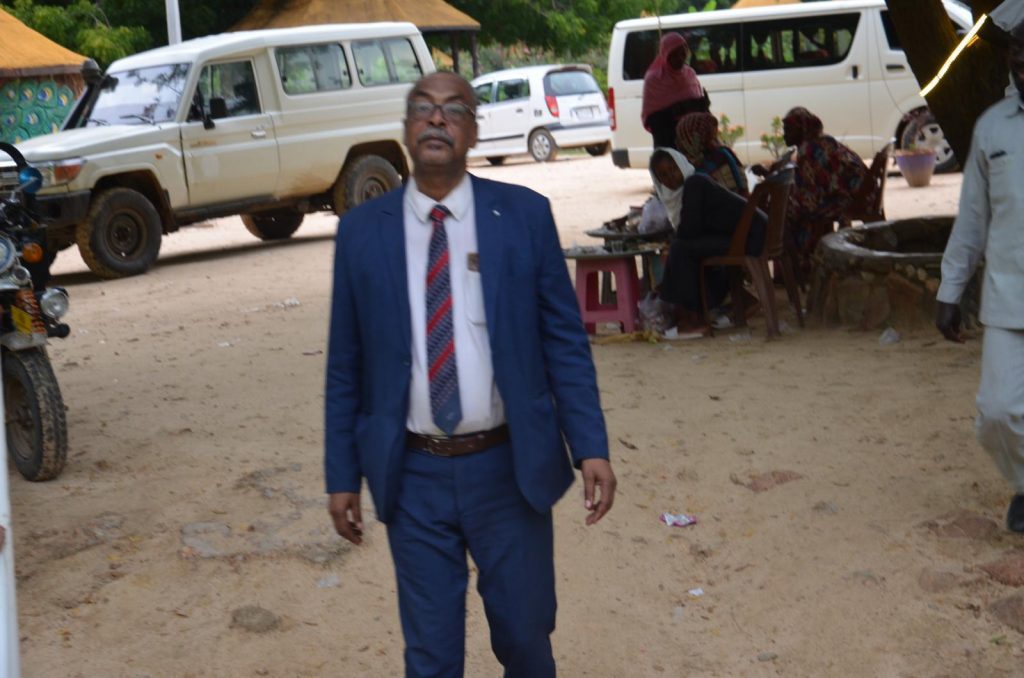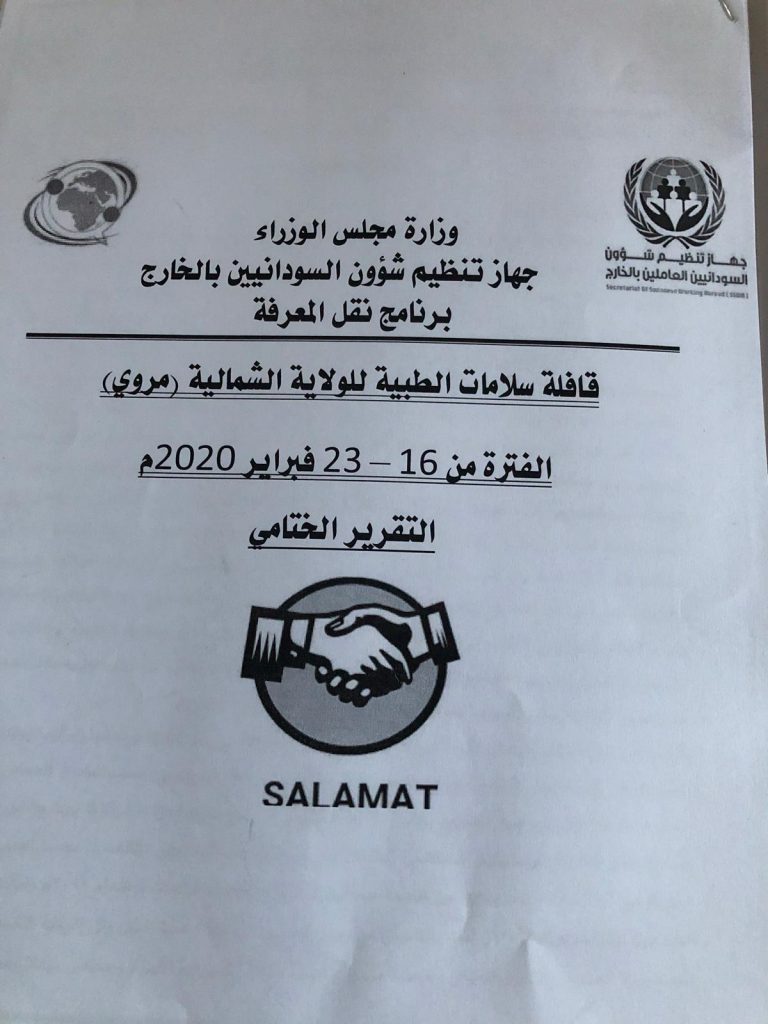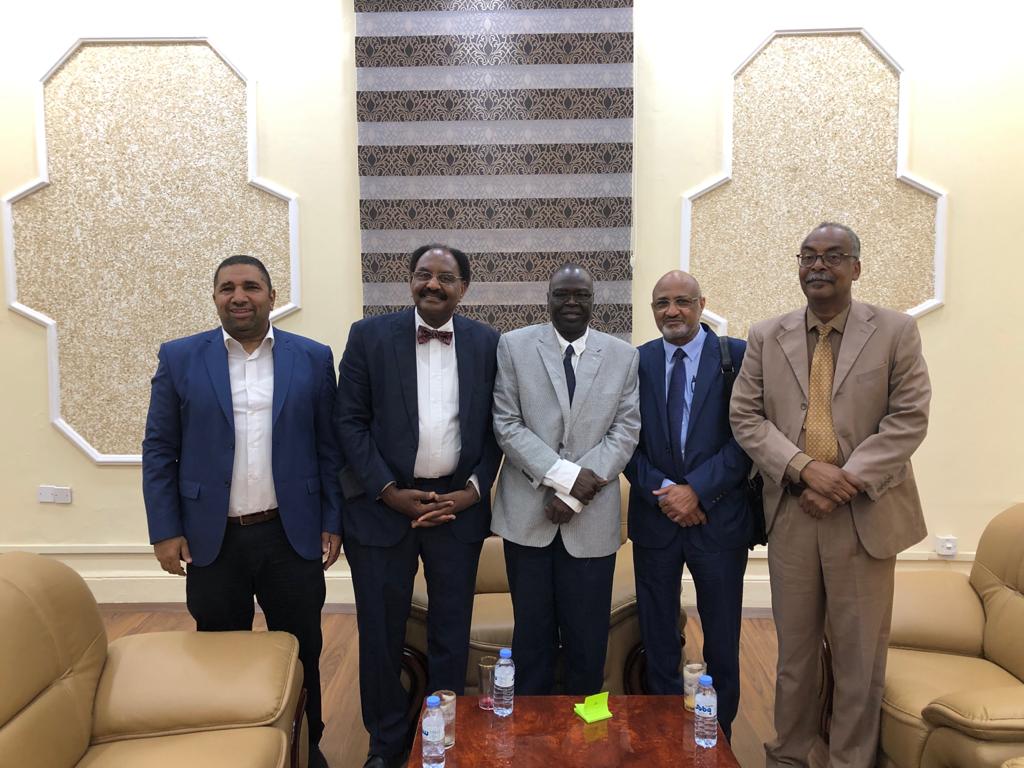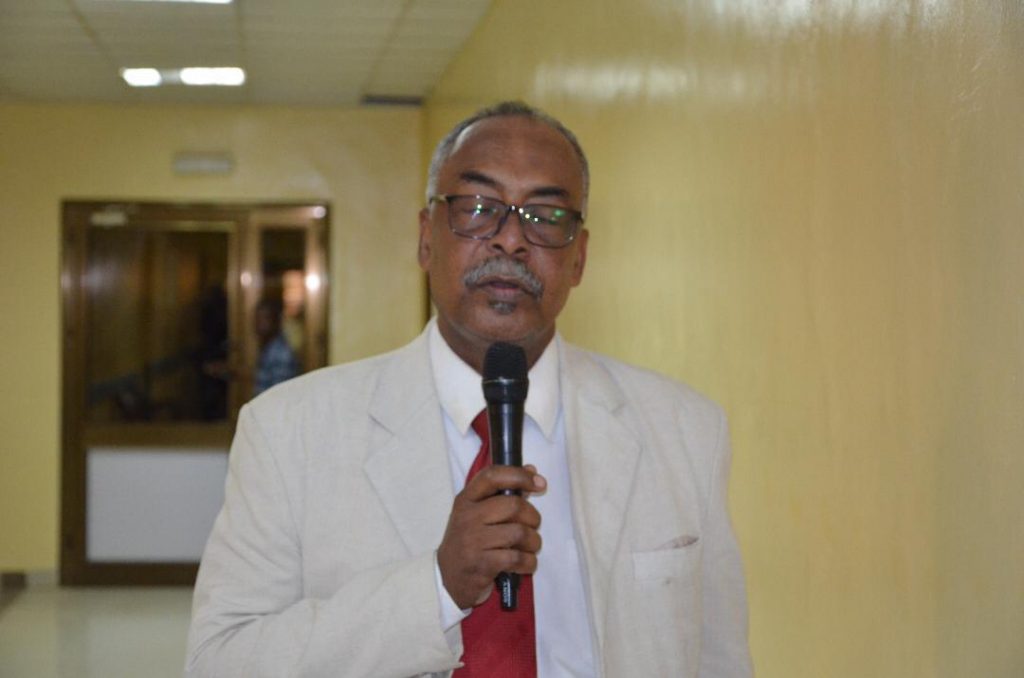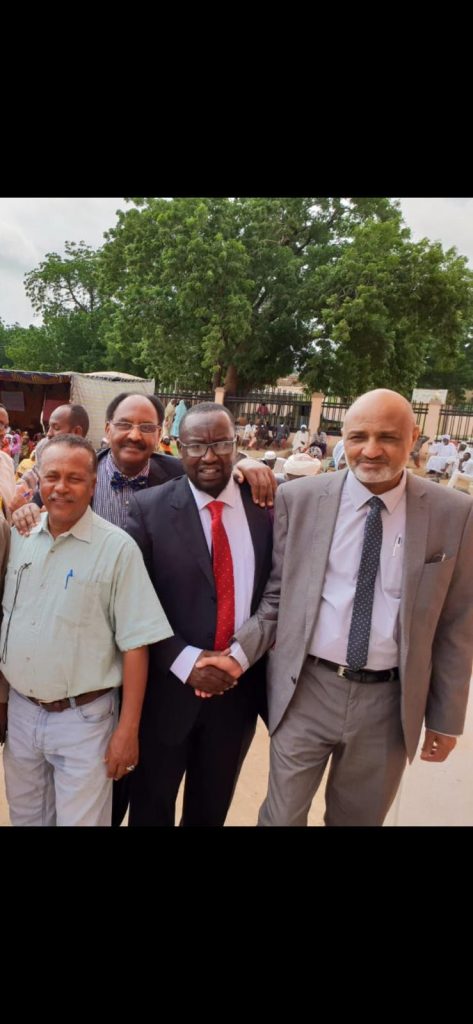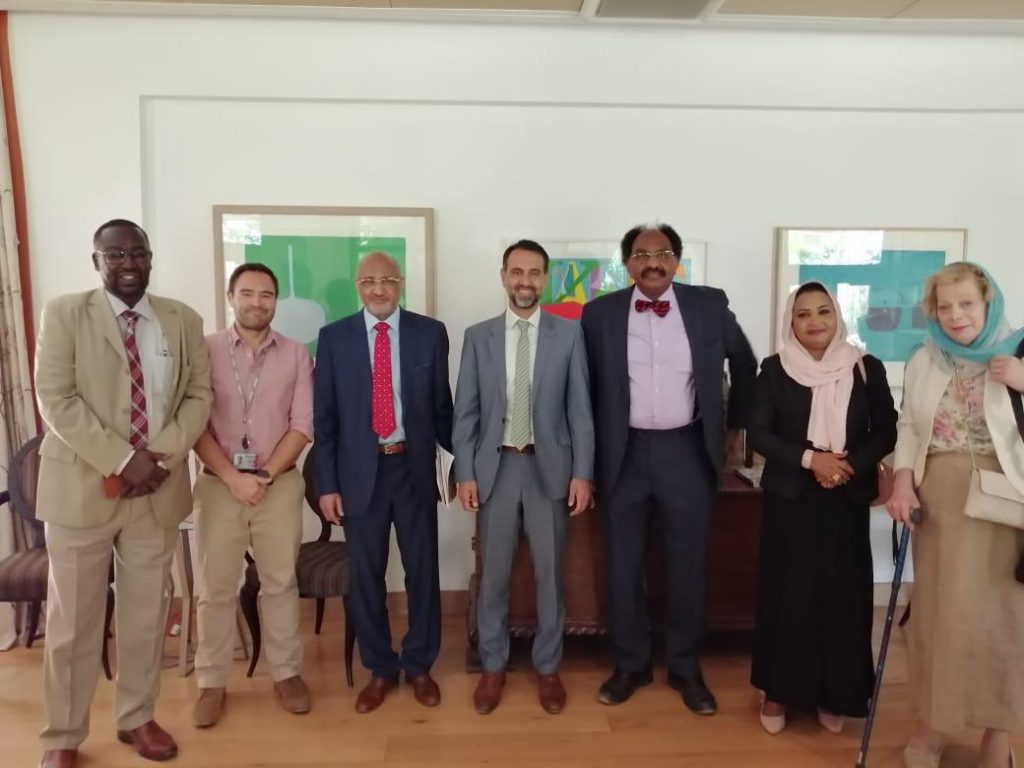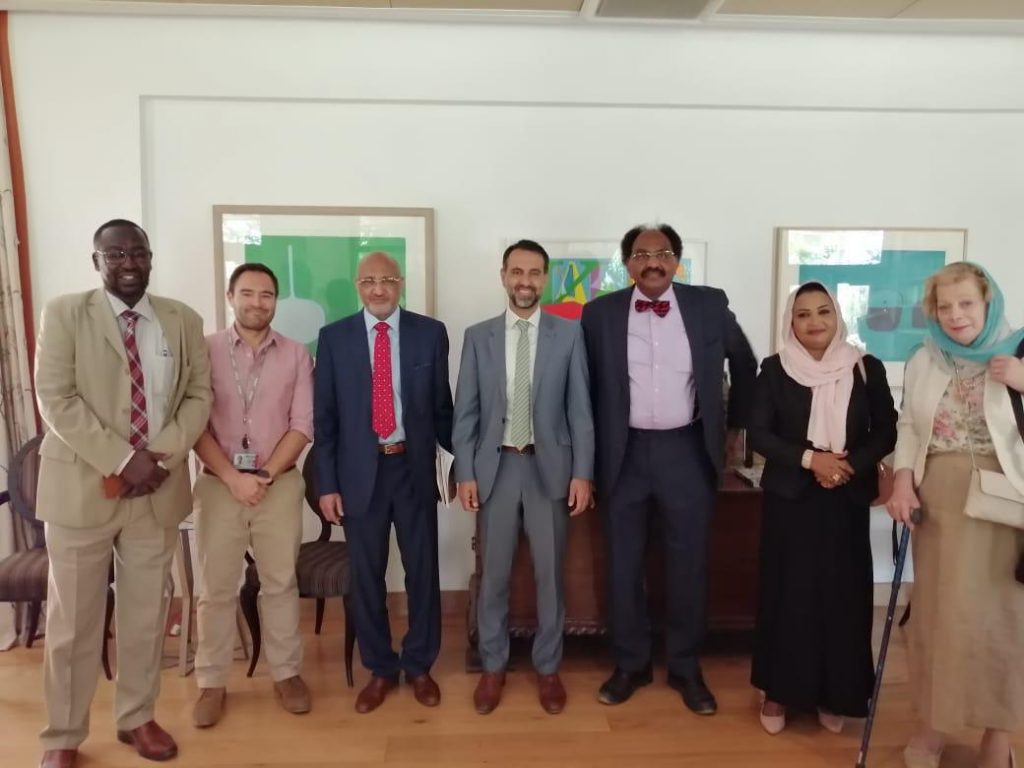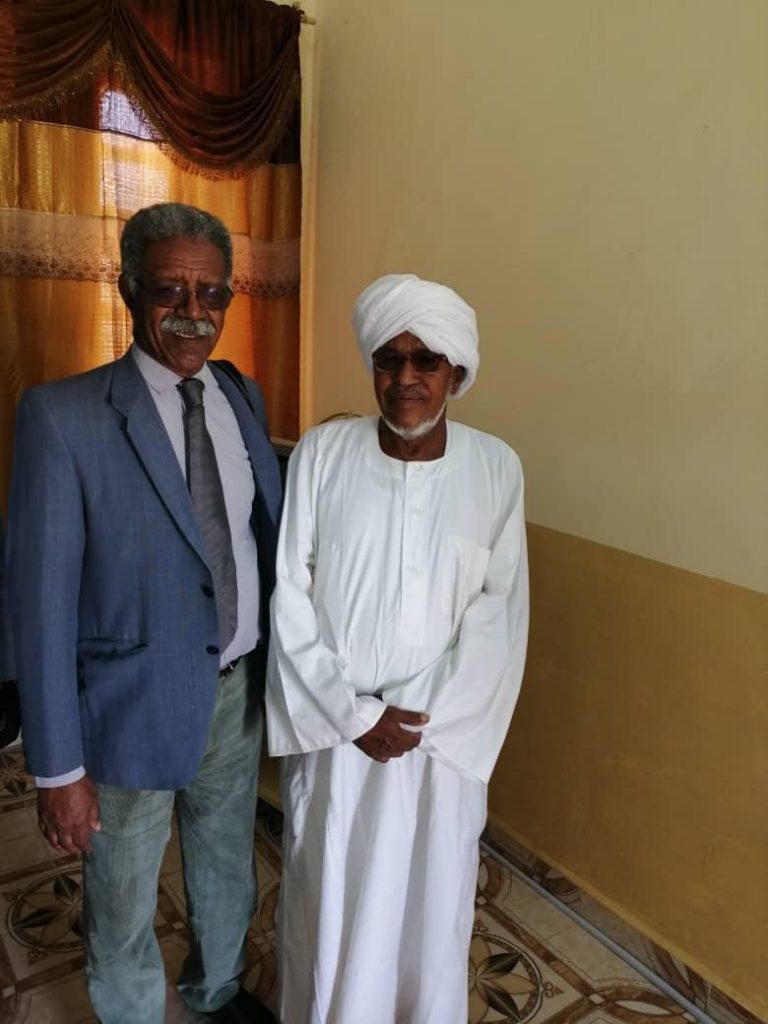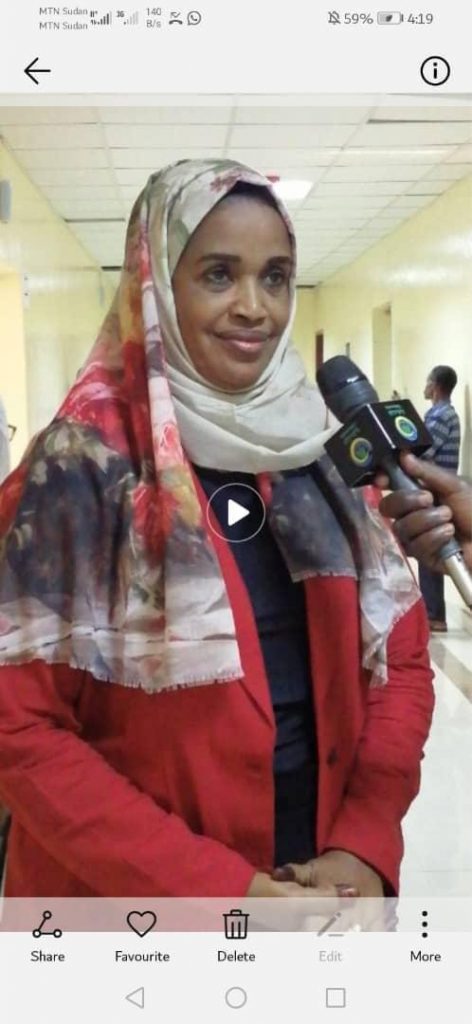 /
A warm hearted and cordial big thank to you all, who made Kadogli and Marawi missions a great success and the best missions in SALAMAT history
Edited by professor A/Galil A/Rahman Ali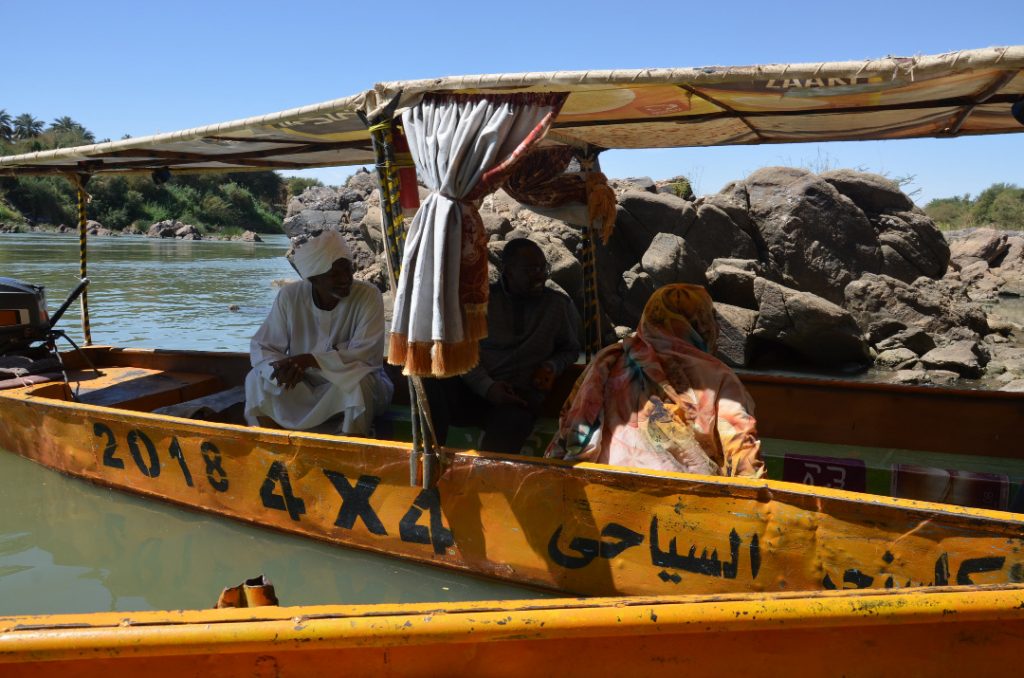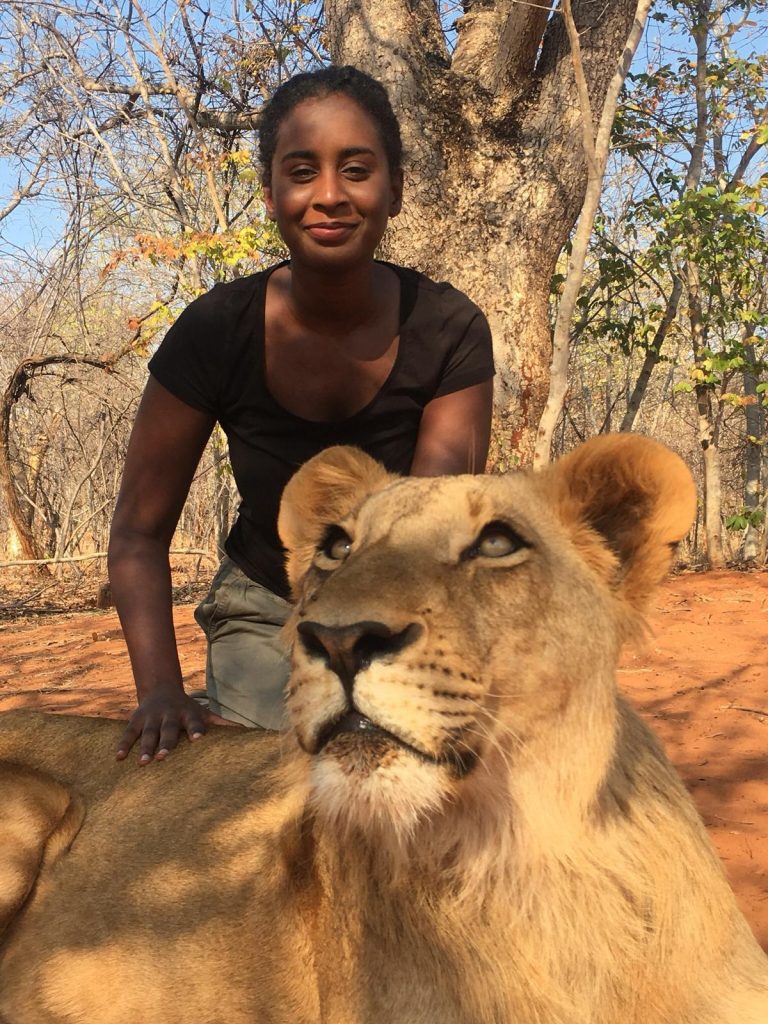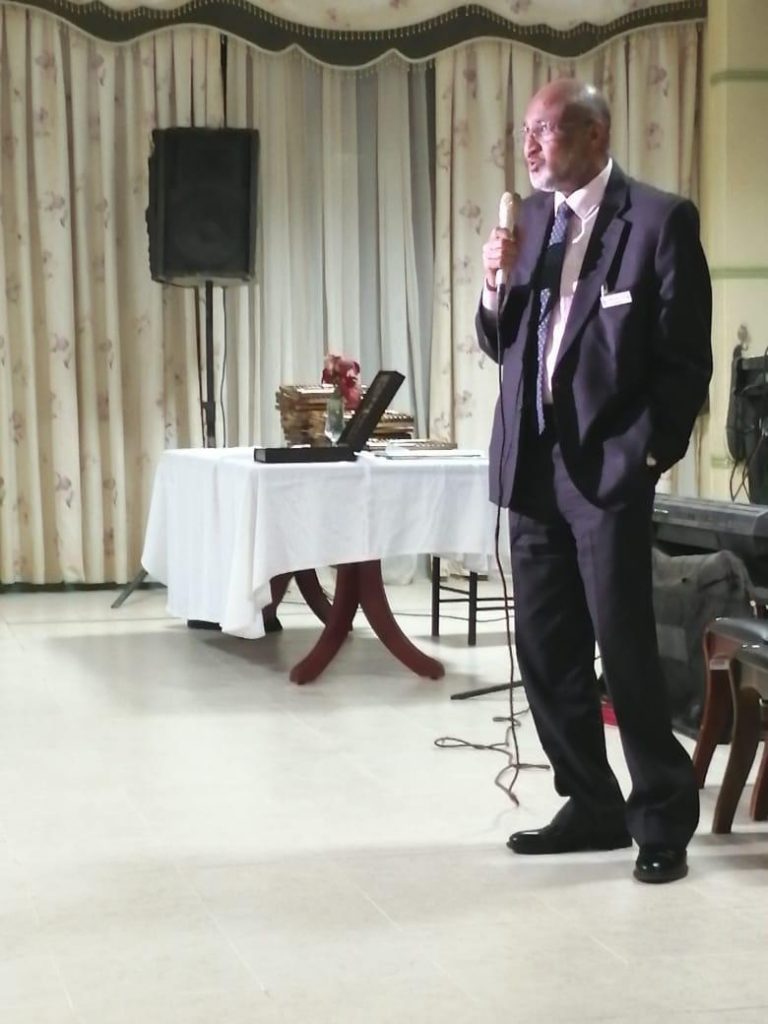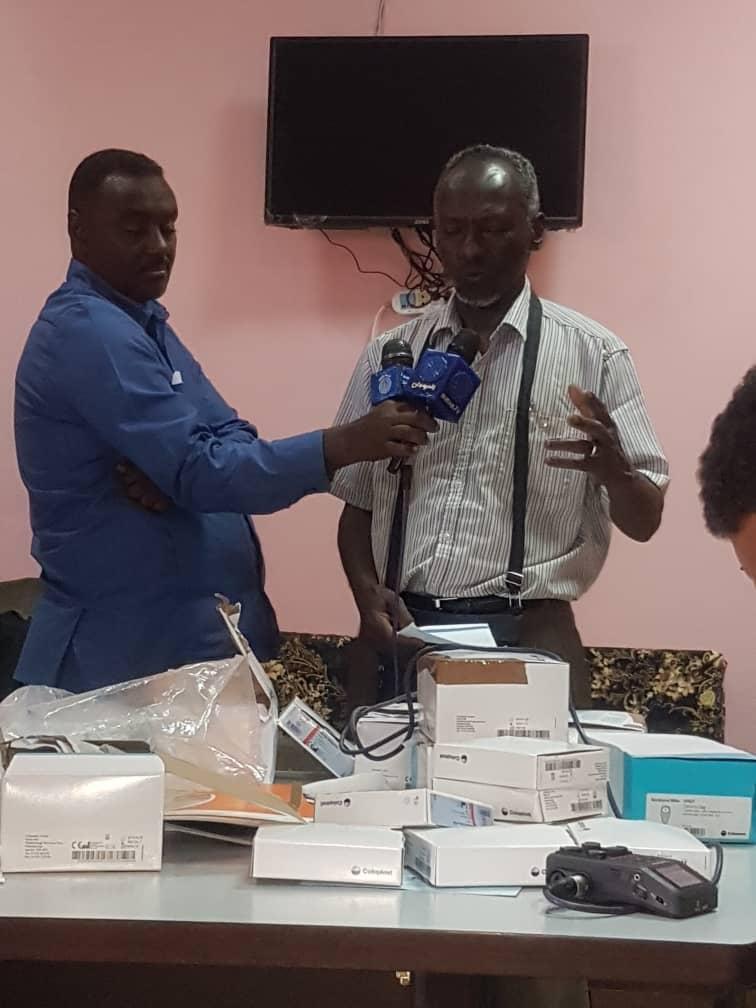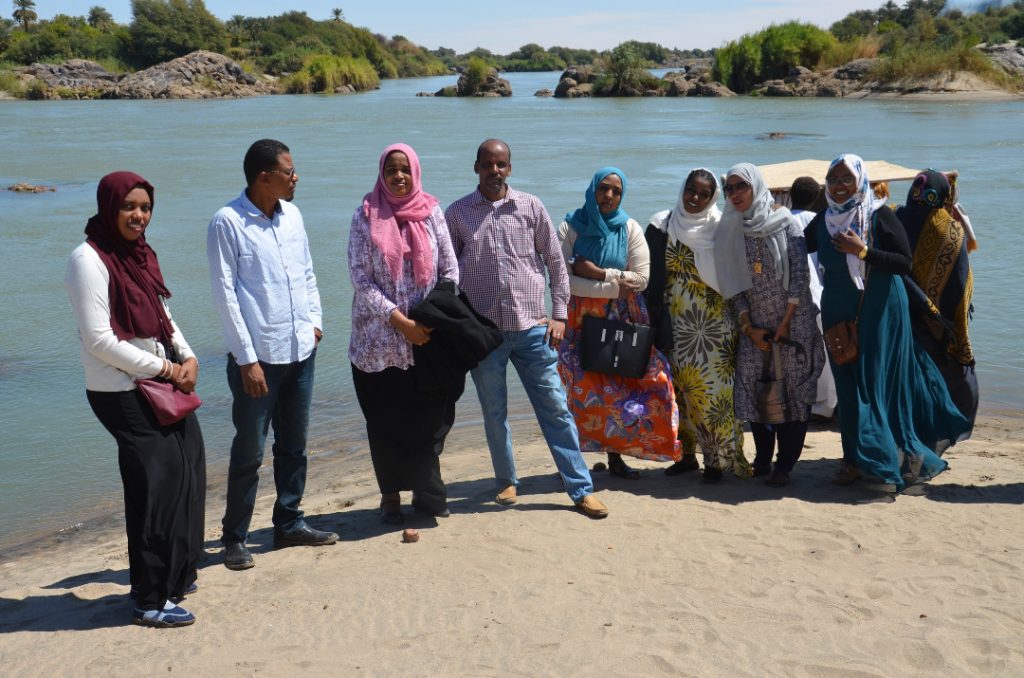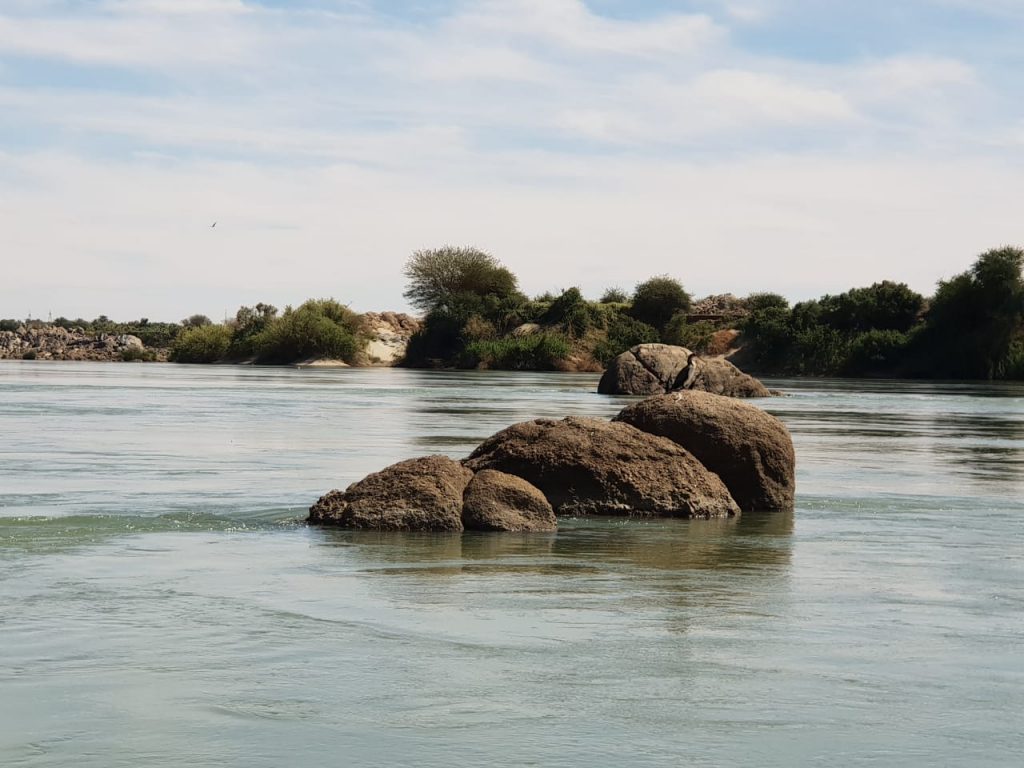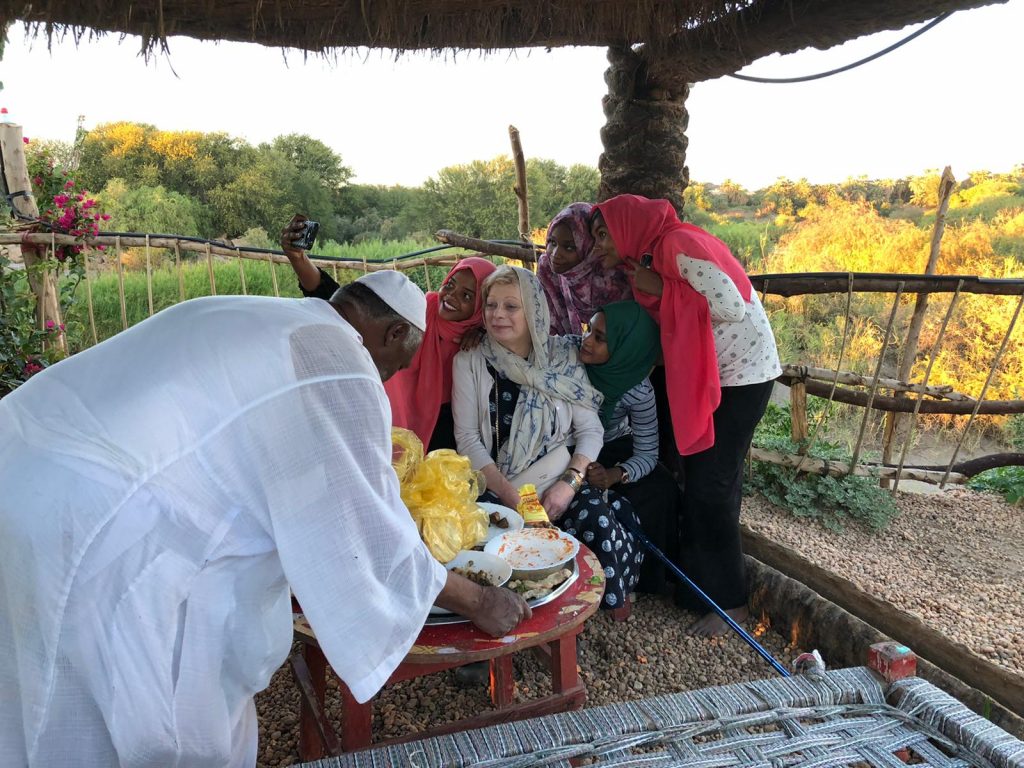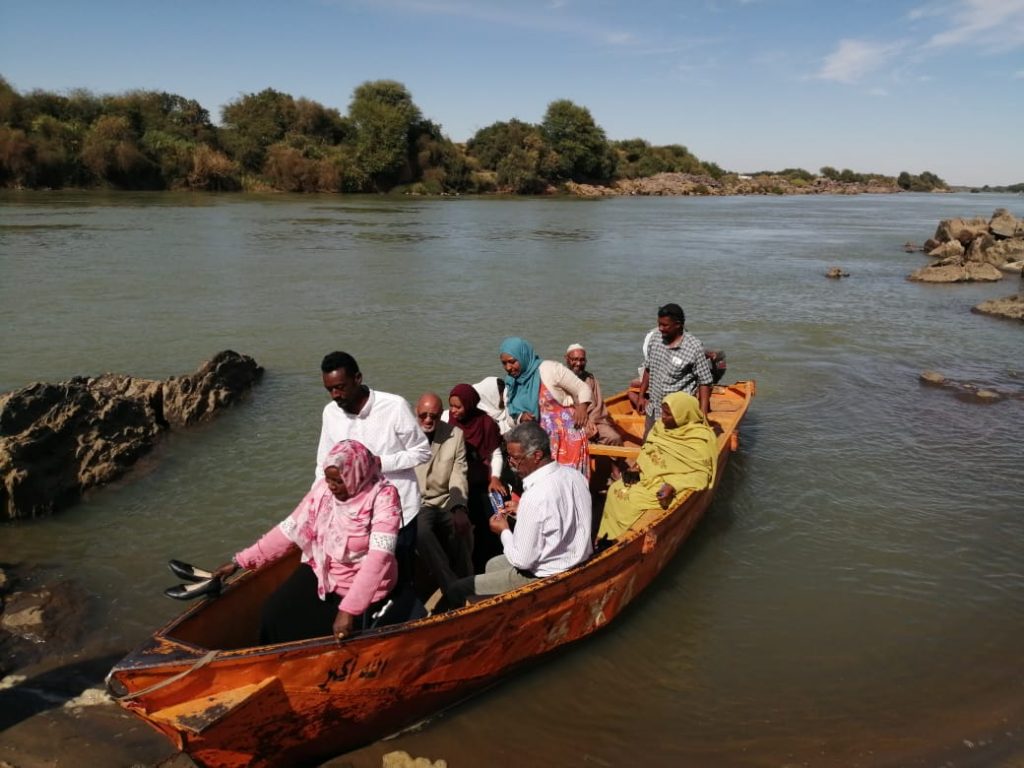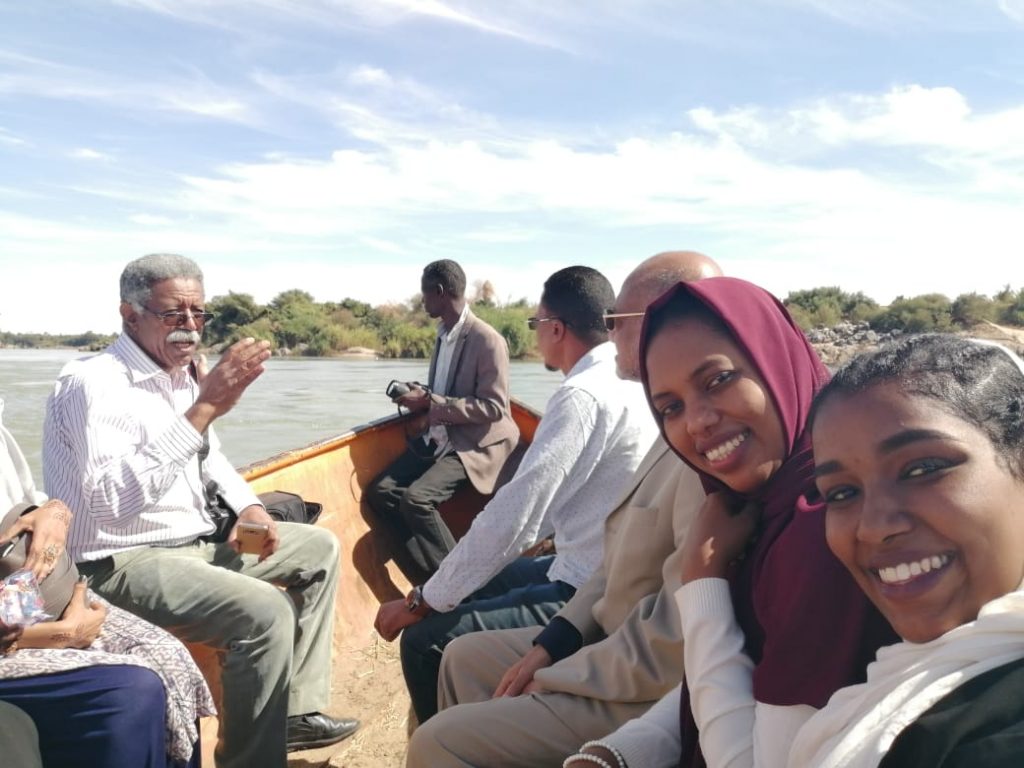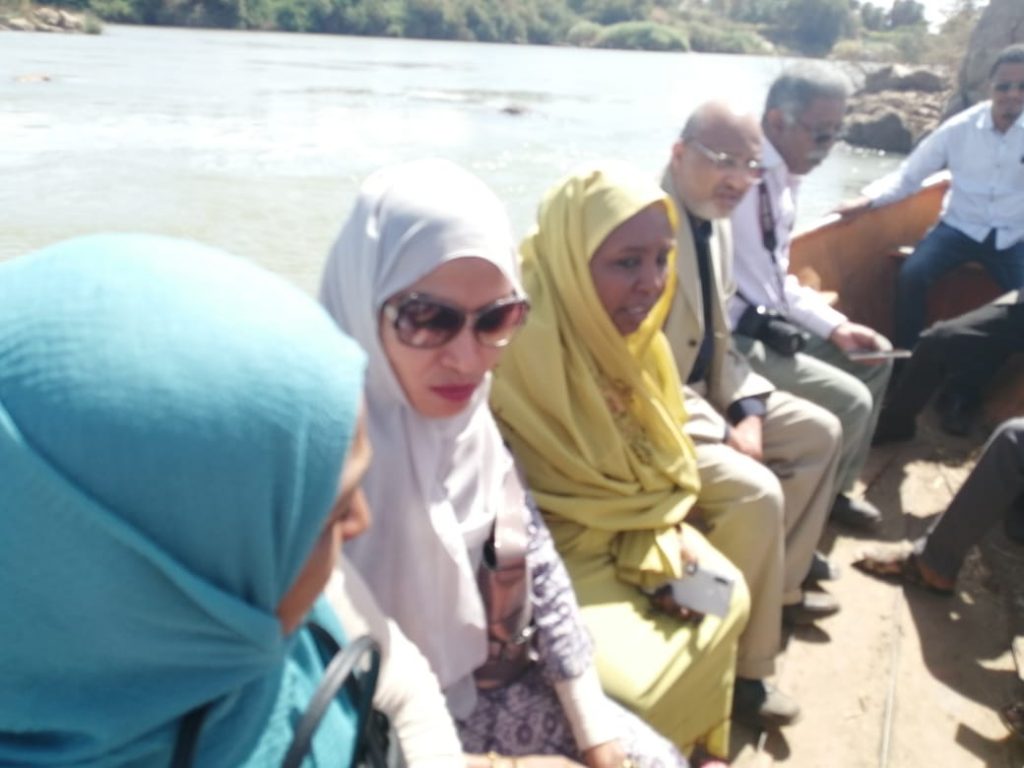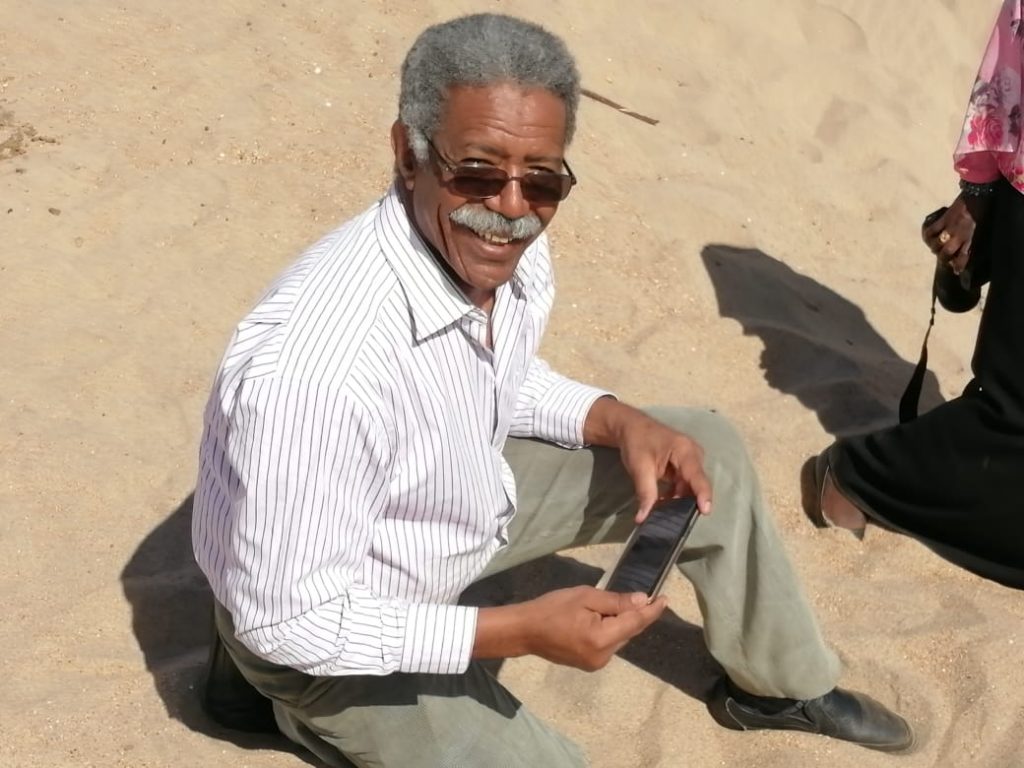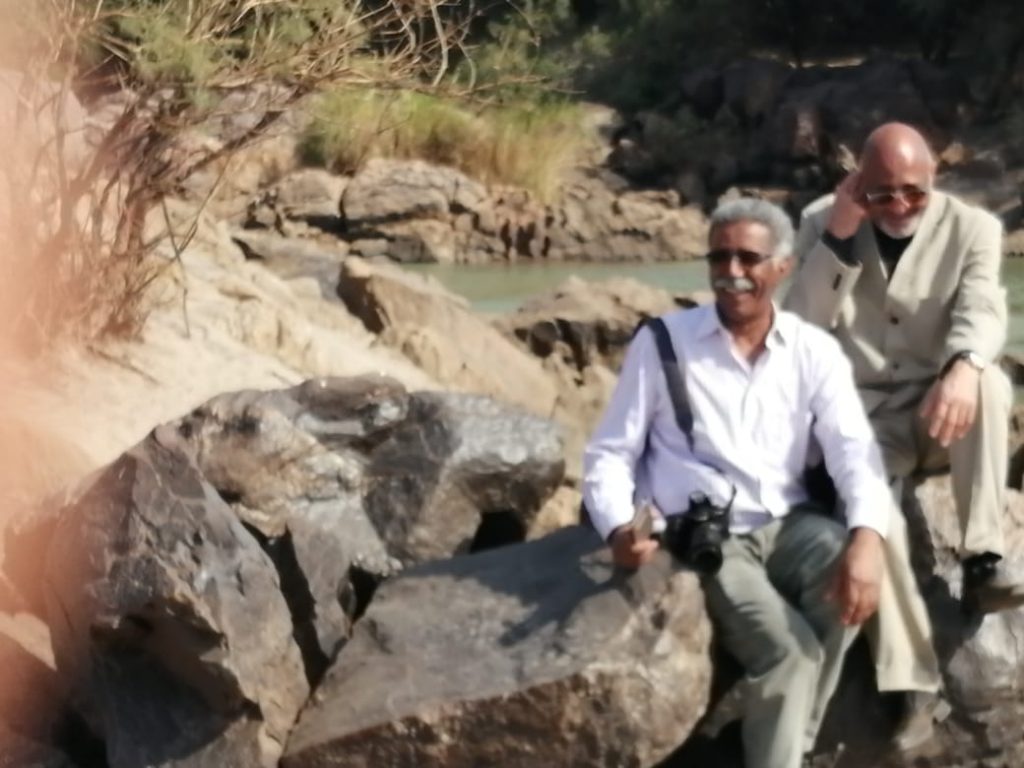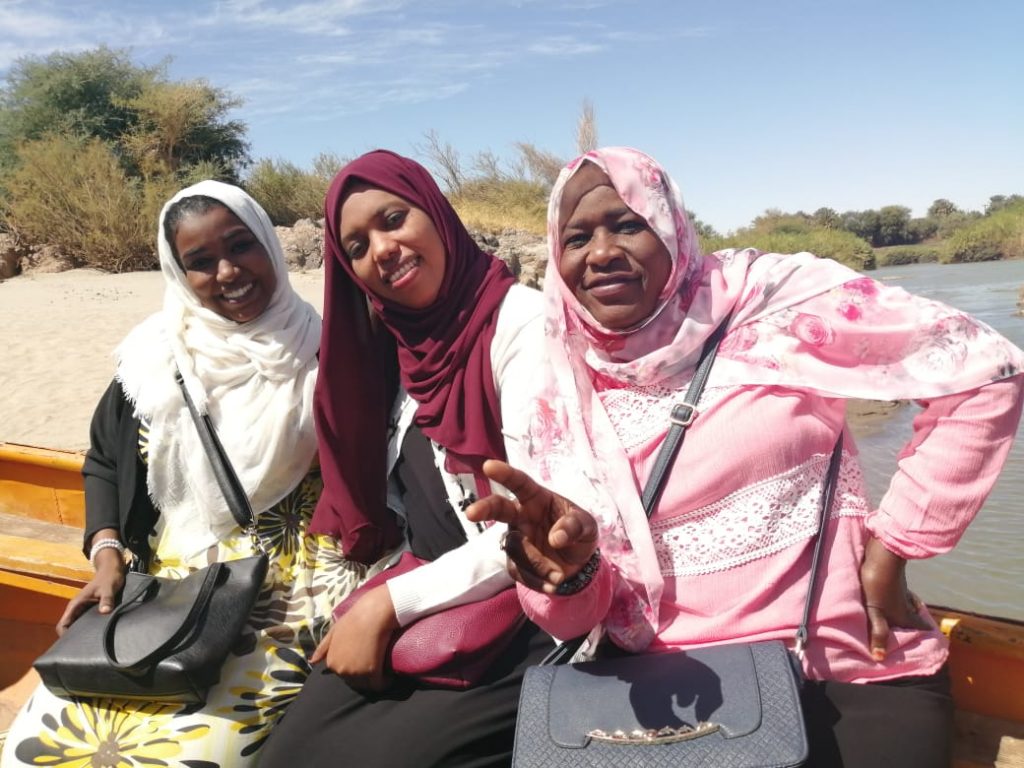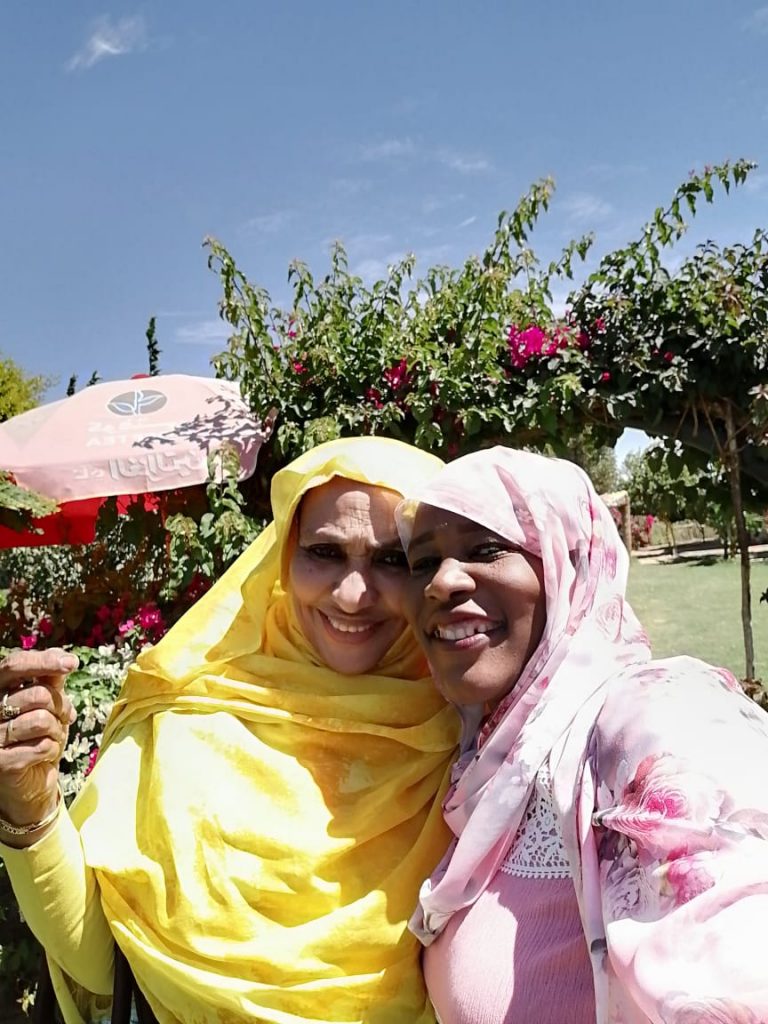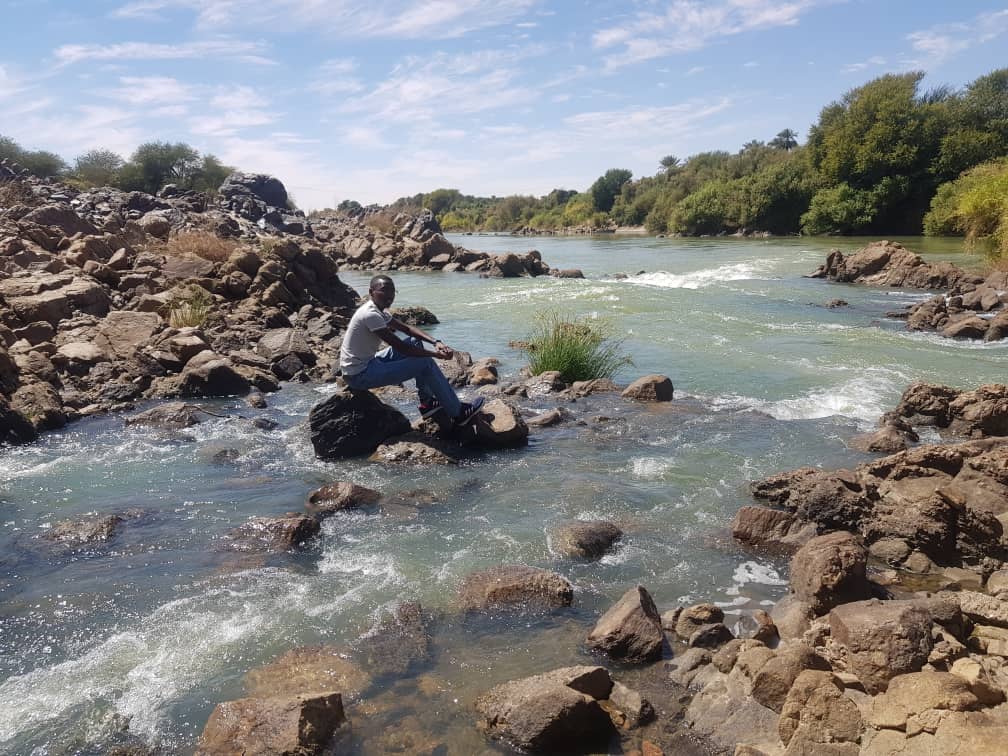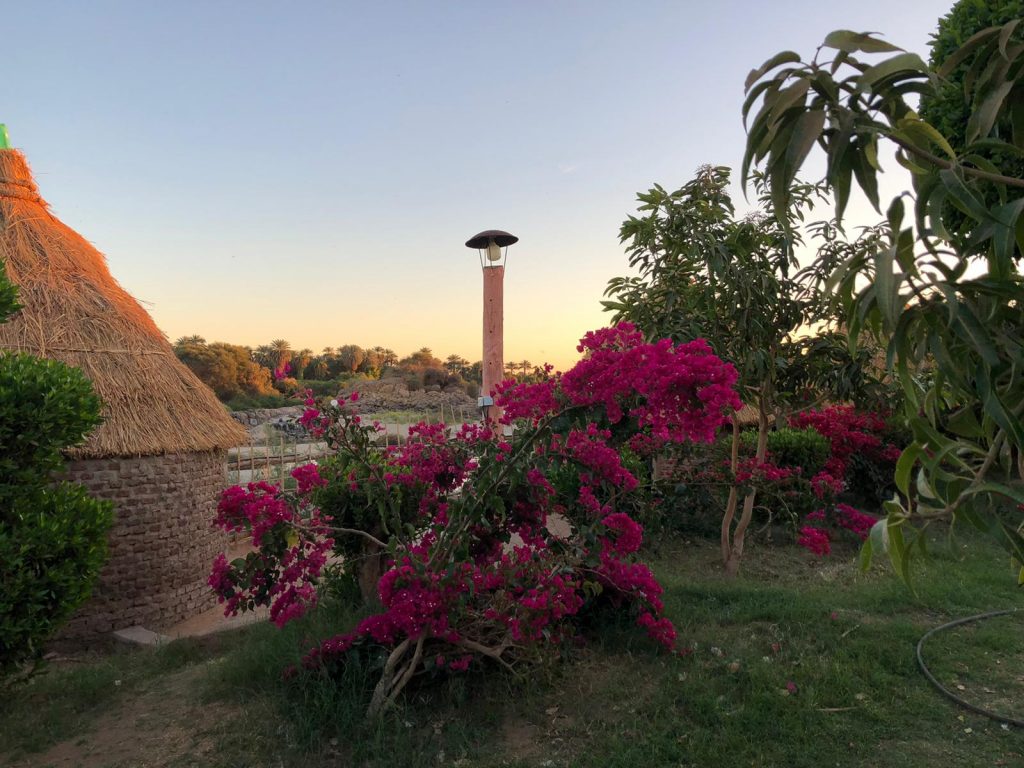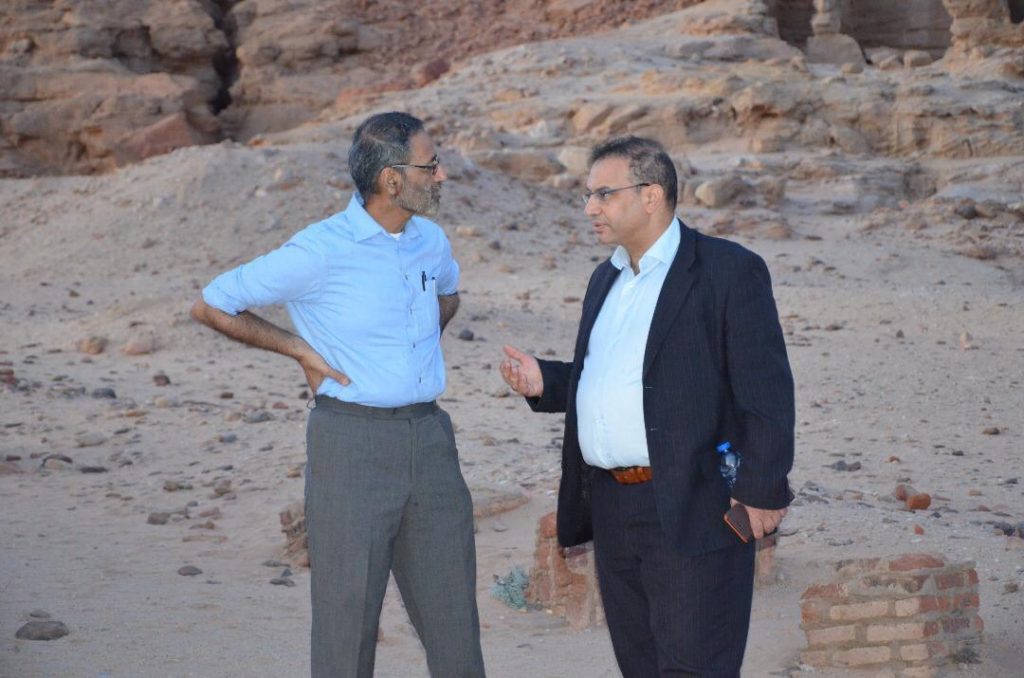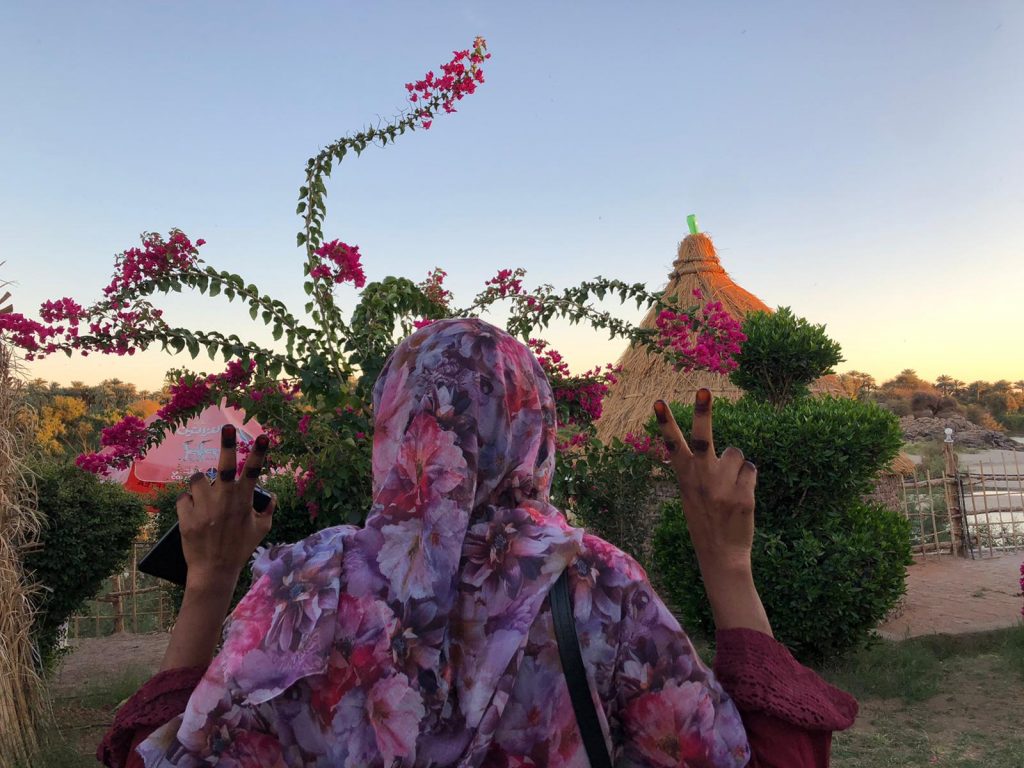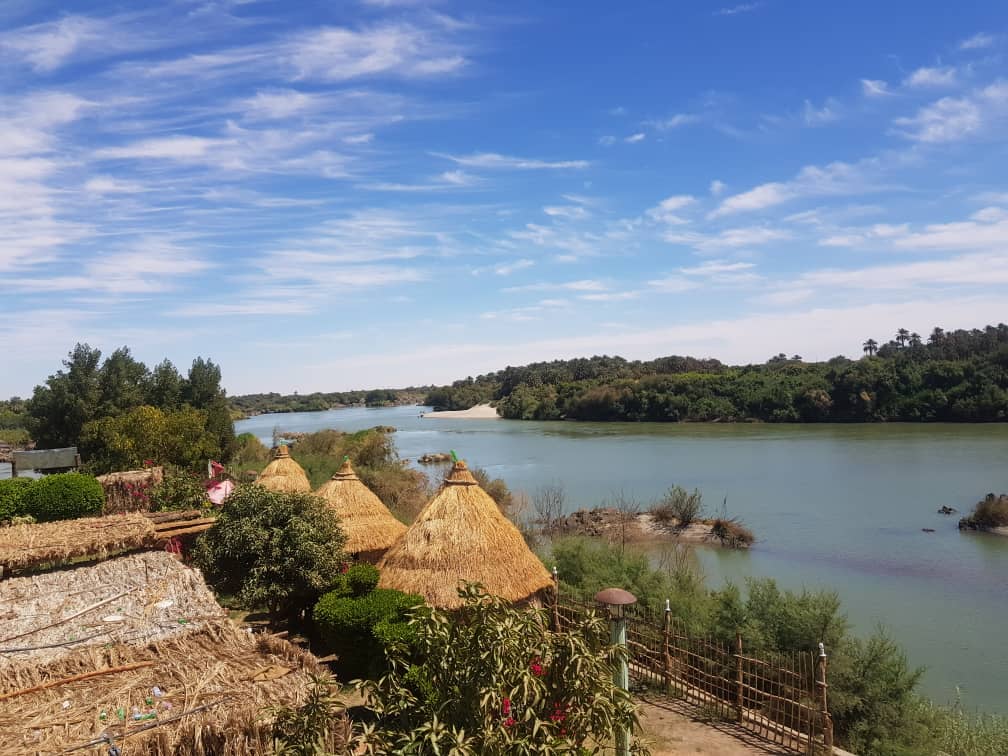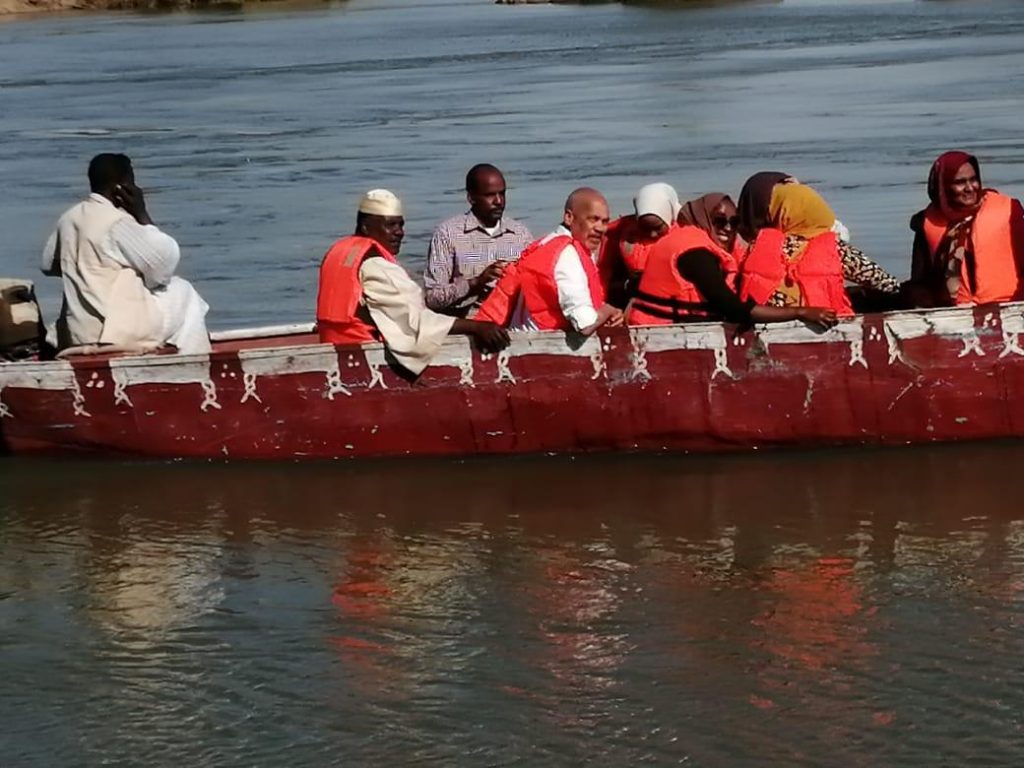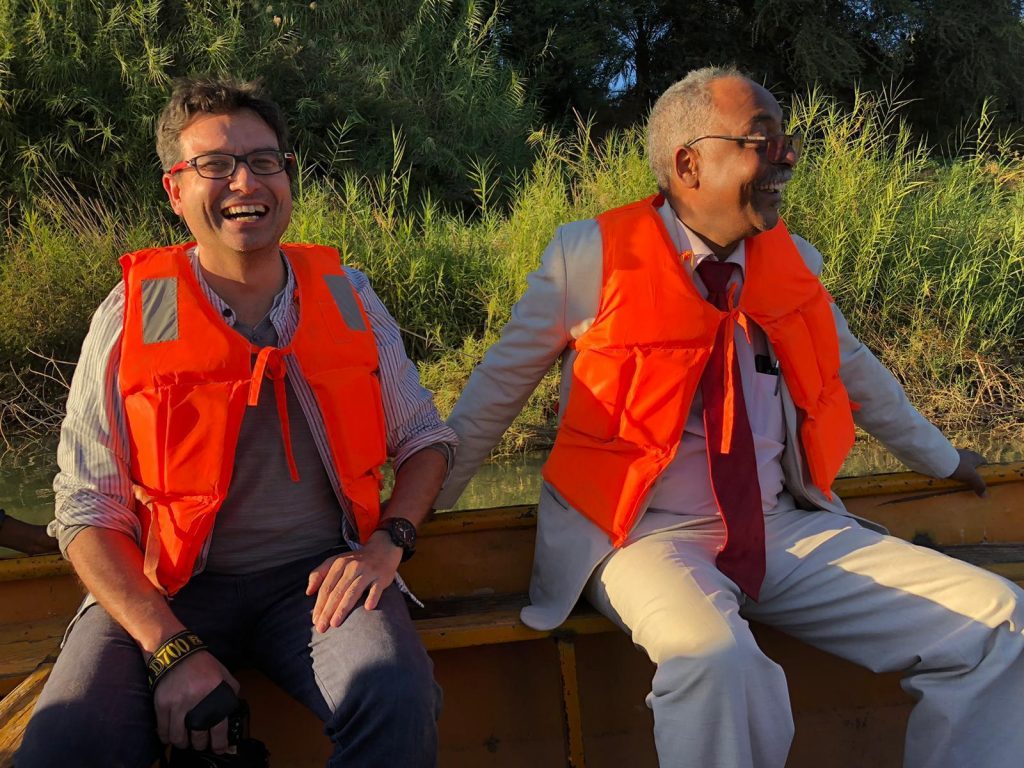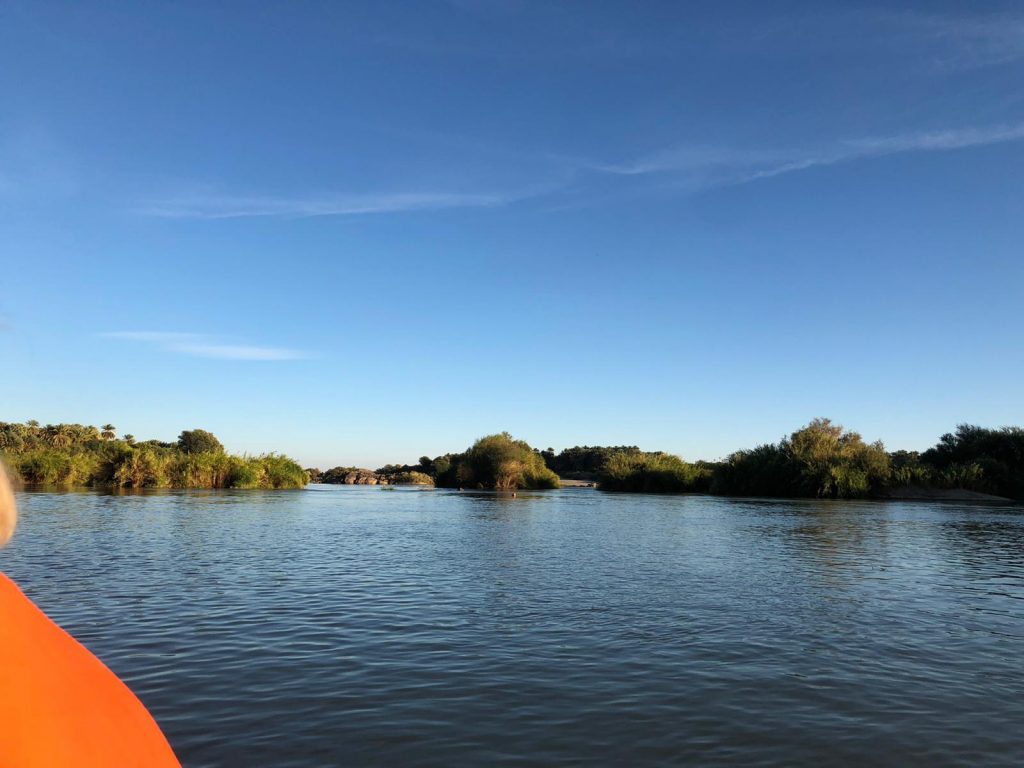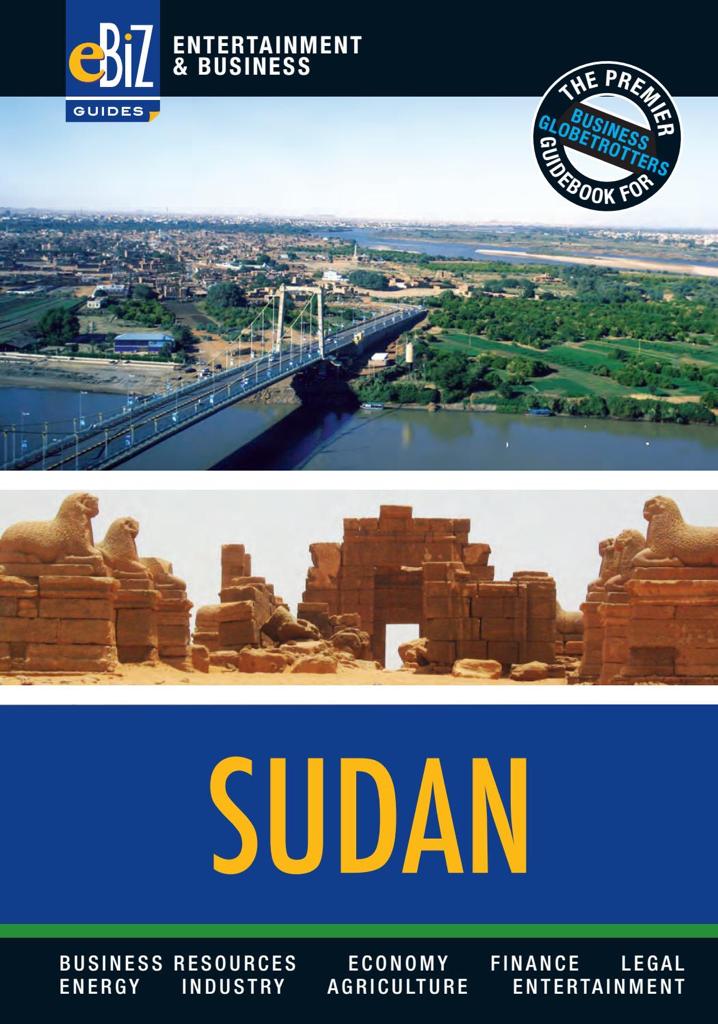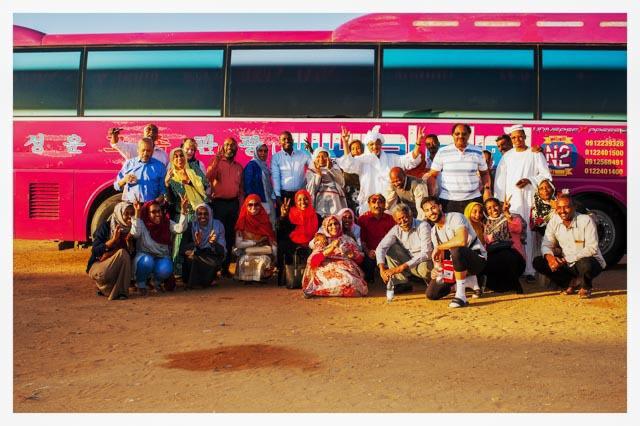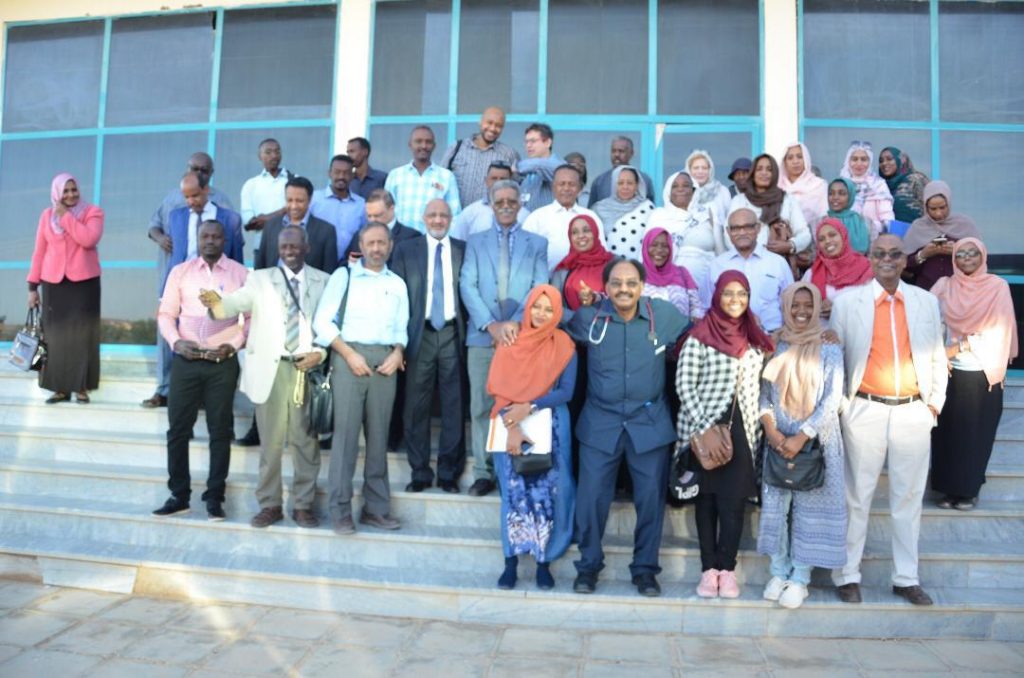 /