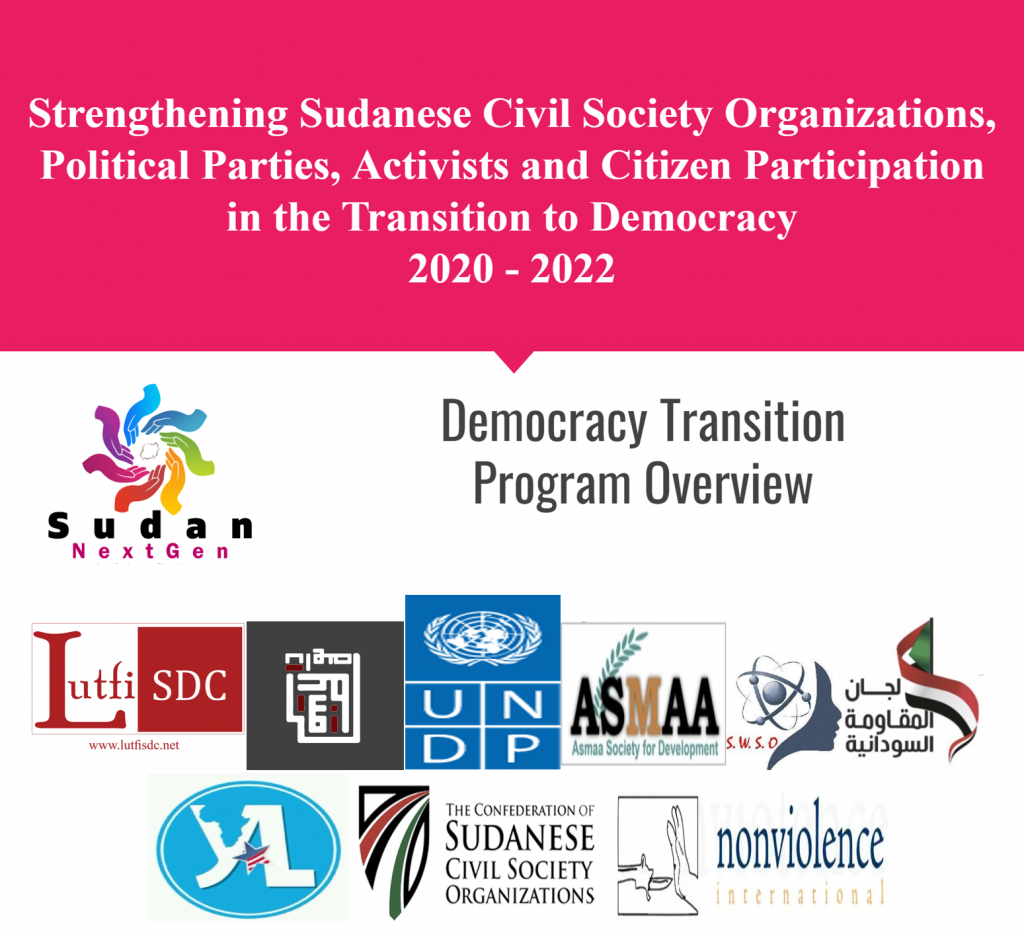 Democracy Transition Program
Program Purpose:
Strengthening Civil Society Organizations, Political Parties, Activists, and Citizen Participation in the successful Transition to Democracy and prepare for the upcoming elections by focusing on 8 key democracy tracks.
Objectives:
1. Build a sustainable network of civil society organizations through a series of network gatherings and skill-building workshops leveraging a strong train-the-trainer program in addition to building strong localities.
2. Engage and educate citizens and youth on democracy through modern and inspirational cultural, media, and community events and campaigns such as bus/train tours.
3. Enhance citizen engagement & transitional government leadership through building leadership and governance skills among government and political parties and creating structures for citizens to engage and provide feedback to the government.
Overall Strategy:
NextGen has brought together critical partners that will setup the right foundation for this program, along with NextGen's strong Agile leadership and program management experience and support from the transitional government to engage in this program.
The program's eight focus tracks are:
1.Leadership Development.
2.Teamwork & Community Service.
3.Anti-Corruption Activism.
4.Culture & Arts.
5.Elections.
6.Law & Constitution.
7.Human Rights.
8.Peace & Non-Violence.
To learn more, kindly download the file below: