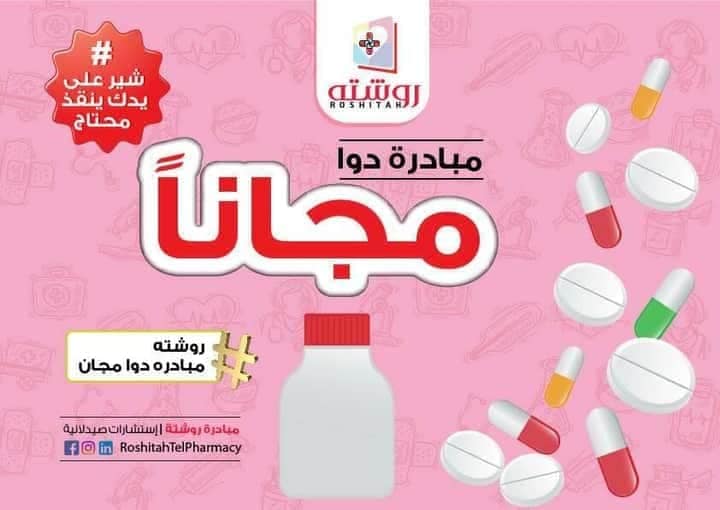 مبادرة روشتة تليفارمسيTelepharmacy Initiative
Roshitah Tele-pharmacy was built on the principal of helping people.
The idea started within a small group of people who shared the same
principle, then it spread to bring the like-minded together which
contributed in bringing to life one of the most altruistic values of the
Sudanese society. Our team is always striving to provide the best
service and developing the most creative, economic and efficient
solutions in a transparent, professional, and the most probity of ways.