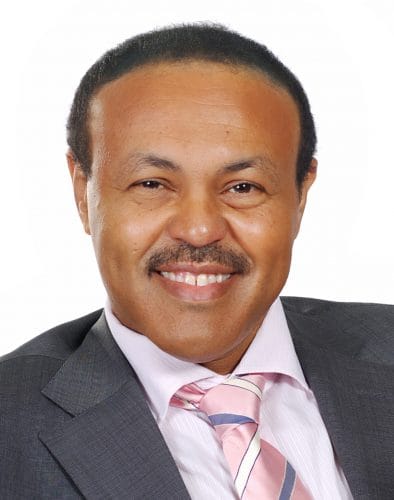 ·      Professor Moiz Bakhiet is the CEO (Founder) of Princess Al-Jawhara Center for Molecular Medicine and Genetics. He is the Chairman of the Department of Molecular Medicine, College of Medicine, Arabian Gulf University and is a Senior Consultant / Physician Neurologist at the University Medical Center, King Abdulla Medical City, Bahrain.
Professor Bakhiet received his M.B.B.S. in 1985 from the Faculty of Medicine, University of Khartoum and his PhD in Medical Sciences in 1993 from Karolinska Institutet, Stockholm, Sweden. He also obtained a Clinical Specialty in Neurology in 1993 from the Swedish Board of Health and Welfare.
He served for several years as Head of Research and Director of the Brain Research and Neuroimmunology Laboratories at Huddinge University Hospital – Karolinska Institutet – Sweden, the Nobel Prize in Medicine and Physiology Institute.
As a physician, Professor Bakhiet worked for 16 years as a consultant, 17 years as specialist and he had more than 30 years' experience of on-call services and standby duties with main special clinical competence in General Neurology and Neuroimmunology.
Professor Bakhiet established the first and successful PhD program in Molecular Medicine in 2003 and Mater program in Personalized Medicine in 2014 in the Middle East.
Scientific achievements:
1. Professor Bakhiet described the first protein that acts as liaison between the nervous system and the immune system and discovered the gene for it, which helps to understand the mechanism of action of the innate immunity. This compound would open the door of hope to find a cure for diseases of the immune deficiency and will detect cases caused by which the immune system can cause diseases as a result of immune activation which leads to the destruction of tissue. The following patents were issued in this discovery:
–  Patent Number Patent Tile Place of Issue
1 PCT/EP2008/052399 – 12/520,469 Immune System Mediator Immune System Mediator
European Patent office – USA Patent and Trademark
2 PCT/EP2012/070246 Immune system released activating agent ISRAA) European Patent office.
2. Described the relationship between the brain and immune cells and microbes and discovered the role of precise immune proteins in brain development. Furthermore, he illustrated how to control the immune proteins in the blood via natural antibodies and depicted new method for monitoring the immune responses. A patent was also obtained in this discovery: Lymphocyte stimulating factor-P-CA2998004, AWAPATENT
3. Discover the exact role of immune proteins in brain growth. This work was published in Nature Cell Biology: Bakhiet M, Tjernlund A, Mousa A, Gad A, Strömblad S, Seiger Å and Andersson J. Rantes promotes growth and survival of human first trimester forebrain astrocytes. Nature Cell Biology. 2: 150-157. 2001.
4. Described how to control the immune proteins like cytokines in the blood through some natural occurring antibodies.
5. Describe the CRC method (Cell Released Capturing Method) for cytokine as the immediately releaed from the cell: Bakhiet M, Özenci V., Withagen C, Fredrikson S and Link H. A new cell enzyme- linked immunosorbent assay demonstrates gamma interferon suppression by beta interferon in multiple sclerosis. Clin Diagn Lab Immunol. 6: 415-9. 1999.
6. Published more than 130 papers in high rated scientific journals as Cell, Nature, J Exp. Med., J Immunol., etc., published more than 40 abstracts and had several International Patents.
7. Participated in many PhD Examination Committees, acted as potential reviewer for many journals and several foundations, received several Awards and Fellowships and actively participated in international scientific congresses.
8. Active member in many International Scientific and Medical Societies and Associations.
9. Professor Bakhiet attended more than 20 national and international pedagogic courses, participated as teacher for lecturing at foreign universities and in international meetings more than 40 times and presented more than 35 national and international seminars.
10. He supervised more than 20 PhD, 8 Licentiate (M Phil) and 25 Master students with also regular
lecturing and tutoring of undergraduate and graduate students.
Literature and Thought In the field of Literature and Thought, Professor Moiz Bakhiet Published TWELVE poetry books which have been collected recently in THREE full collections of poetry. He participated in more than 100
National, Regional and International poem festivals and recitations and won several prices. He also has several creativity contributions in many cultural, intellectual and creative forums in different countries of the world such as the Mirbad Festival in Iraq, the XIII Ramtha Festival of Arabic poetry, Jordan. He presented several poem recitations in many Arab cities and in Europe, Americas and Asia and hosted by several TVs, radio and Arab and Western satellite channels. He is one of the founders of the Arab Swedish Cultural Society, Chairman of the Association of Culture and Cultural Secretary of the Association of Medical Students at the University of Khartoum, provider of television programs and TV late shows in Sudan from 1985 until 1989 and a Founder of a major cultural forum on the Internet.
In press and media, Professor Moiz Bakhiet has many writings releases, articles and poems since the beginning of the eighties in the undergraduate until now. Professor Bakhiet is a founder of the Sudanese Movement for Change.