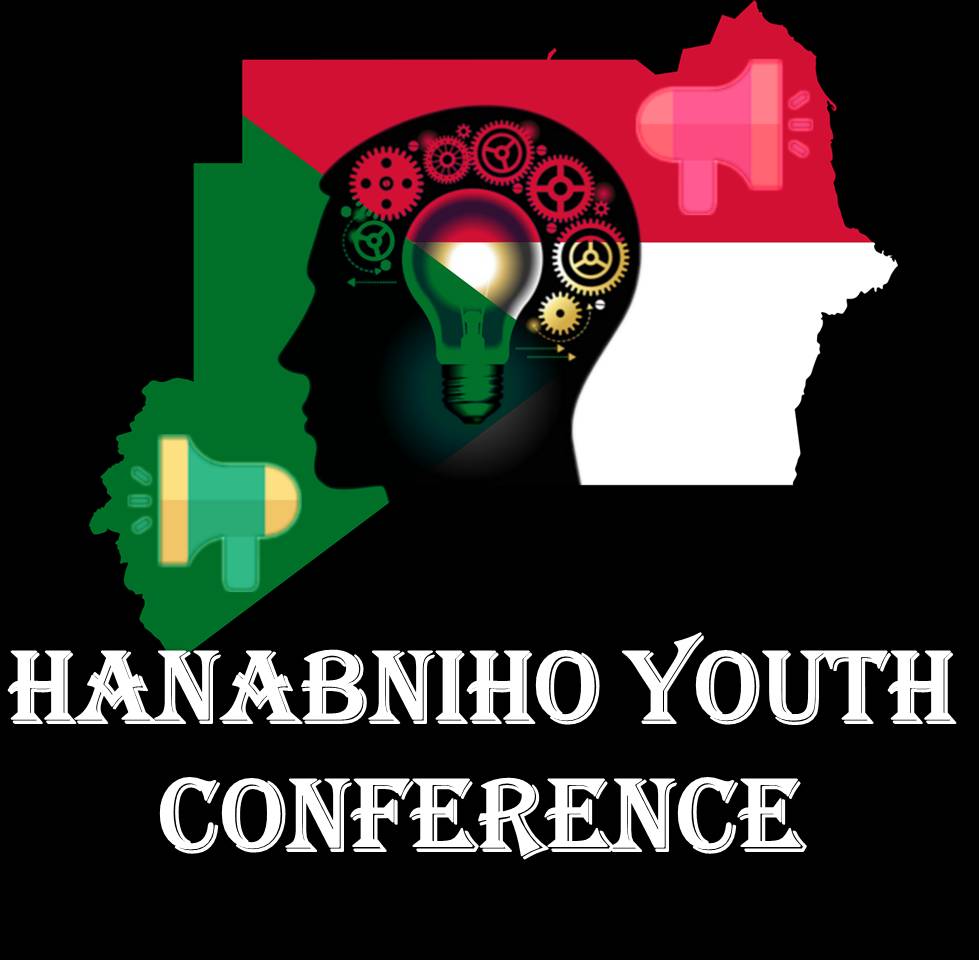 Hanabniho Youth Conference
Introduction:
Sudanese youth account for 55.6% of the population of 40 million, according to estimates by the United Nations and the National Statistics Authority in Sudan.
This youth was able to make change in December 2018 by leading a peaceful revolution that included all parts of Sudan and created new hope for this generation and future generations in a better life and a democratic state and real peace and freedom and justice and that hope would not have appeared without the sacrifices of hundreds of young people who did not have It was only because they wanted to lead a decent life. The courage and sacrifices of the Sudanese youth did not find those who live up to their level, but those who remain on the battlefield must continue to fight for a better Sudan, the country that Abdel-Azim, Qusay and Babiker dreamed of, there is still a lot to build. That is why (Hanabniho Youth Conference) comes the tastiest In turn, it represents the continuity of the concepts of change that took place in the December 2018 revolution.
Definition:
It is an open national youth conference in which Sudanese youth discuss national, political, economic, youth and societal issues in order to communicate their voice to the transitional government.
Relation With NPs & SDGs :
* The project corresponds to Task No. 7 of the tasks of the transitional period (strengthening the role of youth and expanding their opportunities in the political, economic and social fields)
* The project is compatible with the following sustainable development goals: -
1 / Decent work and economic growth: Through the government obtaining a popular opinion on its economic policies through youth
2 / Holding partnerships to achieve the goals: The government cooperates with youth as a large segment of civil society to achieve the desired change in the country
3 / Peace, justice and strong institutions: By giving the youth of war zones their opinions about the peace being achieved without restrictions, and their participation in the national youth dialogue will lead to improving the chances of success of the peace process if the youth can make it a popular national demand.
The debate about achieving justice and building strong state institutions and building the state and democracy establishes a great youth awareness of these issues and makes them more qualified to participate in state institutions
Initially expected results:
1 / Ensure that opportunities for youth participation in political, economic and social life are enhanced through government support for young people
2 / The youth people's vision of a number of national, political, or economic issues reaching the government, such as the lifting of support and the constitutional conference
3 / Increasing political and economic awareness among young people on various national issues
4 / Find solutions to the problems facing Sudanese youth in the short, medium and long term and strive to implement them in a serious manner
5 / Bringing out a permanent communication mechanism between youth and the transitional government
6 / Providing the necessary support for youth to have an influential role in development, peace, society and nation building.
7 / Exit outputs that elevate youth from monitors of the transitional government to partners in state administration and influence decision-making
8 / Increasing youth awareness of their role in society and the state