WORKERS' RIGHT TO STRIKE IN SUDAN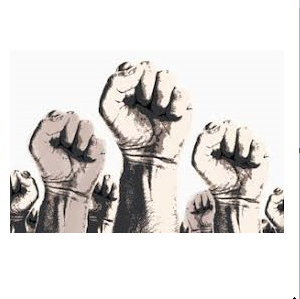 The Sudanese laws do acknowledge and protect the unions/workers right to strike as an instrument for collectively and lawfully bargaining with employers; the following laws addresses and organizes the matter, as follows;
The Trade Unions law 2010, in the 6th article, explicitly acknowledges the trade unions' right to strike as lawful means for achieving their objectives.
The Labour Law 1997, impliedly acknowledges the workers right to strike in the twelfth/thirteenth chapter of the law.
Nonetheless, the right to strike isn't an absolute right, which unions/workers may exercise whenever they wish. Unions/workers usually tend to strike as a consequence to labour disputes with their employers. And this is where the labour law interferes through placing an alternative mechanism to resolve such disputes. Thus the labour law restrains the workers right to strike whenever this mechanism is in place.
The employer's sole and legally permissible way to avoid a strike is by activating the alternative dispute resolution, the labour law articulated, so in the event a labour dispute is materialised the following steps are to be taken by the dispute parties;
Parties to the dispute must, within two weeks after being noticed by the dispute, enter into an amicable NEGOTIATION to resolve such dispute within three weeks. The competent authority may attend the negotiations without interfering.
Failure to resolve the dispute in such manner, gives the competent authority, and each of the disputants the right to request the dispute referral to MEDIATION. Such request is compulsory for the disputants to enter the mediation, and the competent authority must seek to settle the dispute amicably within (3) three weeks upon the receipt of the mediation request.
In case the disputants fail to reach a settlement within the three-week period, the competent authority must refer the dispute to ARBITRAL TRIBUNAL with or without the consent of parties to the dispute. The tribunal decision is final, conclusive, and immune against appeal.
It is important to emphasize on the provisions of the labour law, which prohibit unions/workers from commencing a full or partial strike due to a labour dispute in any of the following cases;
Before entering the NEGOTIATIONS
Before or during the MEDIATION process
After or during the dispute is referred to ARBITRATION
After the ARBITRAL TRIBUNAL
Also it is important to note that the trade unions law 2010, regulates the trade unions use of their right to strike by the provisions of the law and the internal bylaws of the designated union. However, the law fails to mention, discuss, regulate, or organize the use of the right in any other section in the law, or its supplementary regulations.
This is a general overview of the workers/unions right to strike according to the Sudanese laws.
DISCLAIMER; the information provided on this article does not, and is not intended to, constitute legal advice; instead, all information is for general informational purposes only.