Development of Sudanese women in physics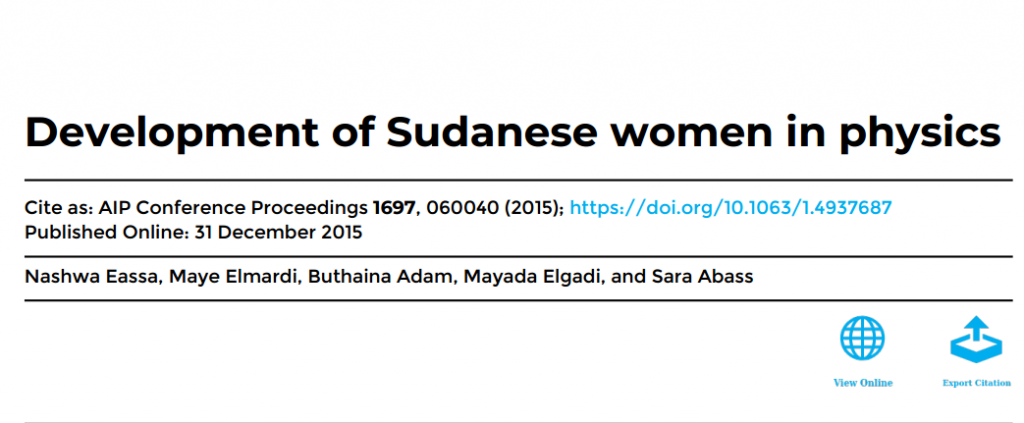 At Al Neelain University, Khartoum, Sudan, enrollment of female undergraduate physics students is significantly higher than that of males (double or more). However, most of the female staff in the Physics Department at this
university hold lecturer positions because few women hold the necessary higher degrees. Sudanese students who seek
higher qualifications must study abroad. Lack of financial support for such study affects both genders, but this situation
imposes additional challenges on female students because of cultural and religious constraints that limit women's ability
to study abroad.
For the full paper please click here