Elharith is Petroleum Geologist over than 9 years of experience in the oilfield industry, were acting proactively & creative skills and to make a significant contribution within a similar international successful oilfield. I worked to Saudi Petrochemicals SABIC & Saudi Chevron Phillips. Published research projects.
Focus Areas:
● Oil Exploration
● Scientific researcher
● Oilfield develops
● interested in scientific creativity
E D U C AT I O N A L B A C K G R O U N D
Since 2019: PhD student in Petroleum Geology; Omdurman Islamic University (OIU)
Subject: Petrophysical Study of Low Resistivity Character of Oil-Bearing Zones,
Neem Oilfield Block (4).
2015-2018: Master degree in Geosciences: Applied Sciences, Sudan Academy of Sciences (SAS)
Subject: Applied Sciences, Geotechnology
2003-2007: Geology – Bachelors in Geology Omdurman Islamic University
P R O F E SS I O N A L E X P E R I E N C E S
June 2014-May 2016: Field Engineer with (NUS) National upstream solution surface logging.
August 2012-May 2014: Field Engineer with Sudapet Asawer oil & Gas Company
September 2008-June 2012: Mudlogger Geologist with CNLC China national logging corporation, Surface Logging.
Monitoring all normal and abnormal drilling operation onshore.
Evaluating geological and drilling data with close monitoring of drilling parameters while drilling (wash out detection, down hole vibration, losses/gain…) and correlation with offset well.
Detection and characterization of hydrocarbons in order to evaluate the reservoir.
Recording, Analyzing, evaluating and interpreting gas data and ratio calculations.
Advanced gas interpretation and gas while drilling interpretation.
Hydraulics reporting, Pore pressure analysis and detection of overpressure zone.
Report and generate special logs in accordance with the client standard needs (Master log, Drilling logs Hydrocarbon log and Composite log) and End of Well Reporting (FWR).
Maintaining up-to-date knowledge of MWD and LWD tools.
Picking up formation tops with the help of real time drilling parameters, LWD logs and geological samples.
Correlation with offset and regional wells and production of correlation panels.
Coring and casing point selection.
Sensors calibration, reparation and maintenance.
Communicating with company representative, drilling company and Services Company operators in the rig site and acting immediately.
Quality Assurance and supervision of geological service companies including mud logging, LWD and wireline.
Work independently or as a team in different field's environments (onshore, offshore).
HSE skills & Certificates:
– Safety Leader in the workplace and at home Lead safety
Meeting with my crew and others companies
Knowledgeable in the Behavior Base training "STOP, RUE CARDS"
– Courses: H2S CNLC, Khartoum, Sudan
Chemical hazards Chevron (S-Chem)
T R A I N I N G S
February 2018: RSO:
I have been received Radiation Safety Officer Training Course" RSO" certificate that was held in
Dammam KSA from SPSS.
June 2008: Geologist Trainee: CNLC, China national logging, well data processing and
interpretation
Principles of wire line logging technology. • Basic well testing technology. • Principles Mud
Logging Technology. • Essentials of well data processing and interpretation.
March 2006: Trainee Field Geologist: I have been Trainee in (GIS) with grade excellent from
Arabic Technical Co. Ltd.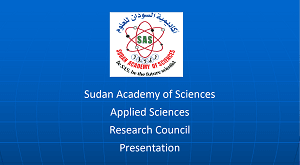 Microwave Drilling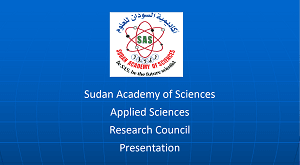 Causes of Dams Failures