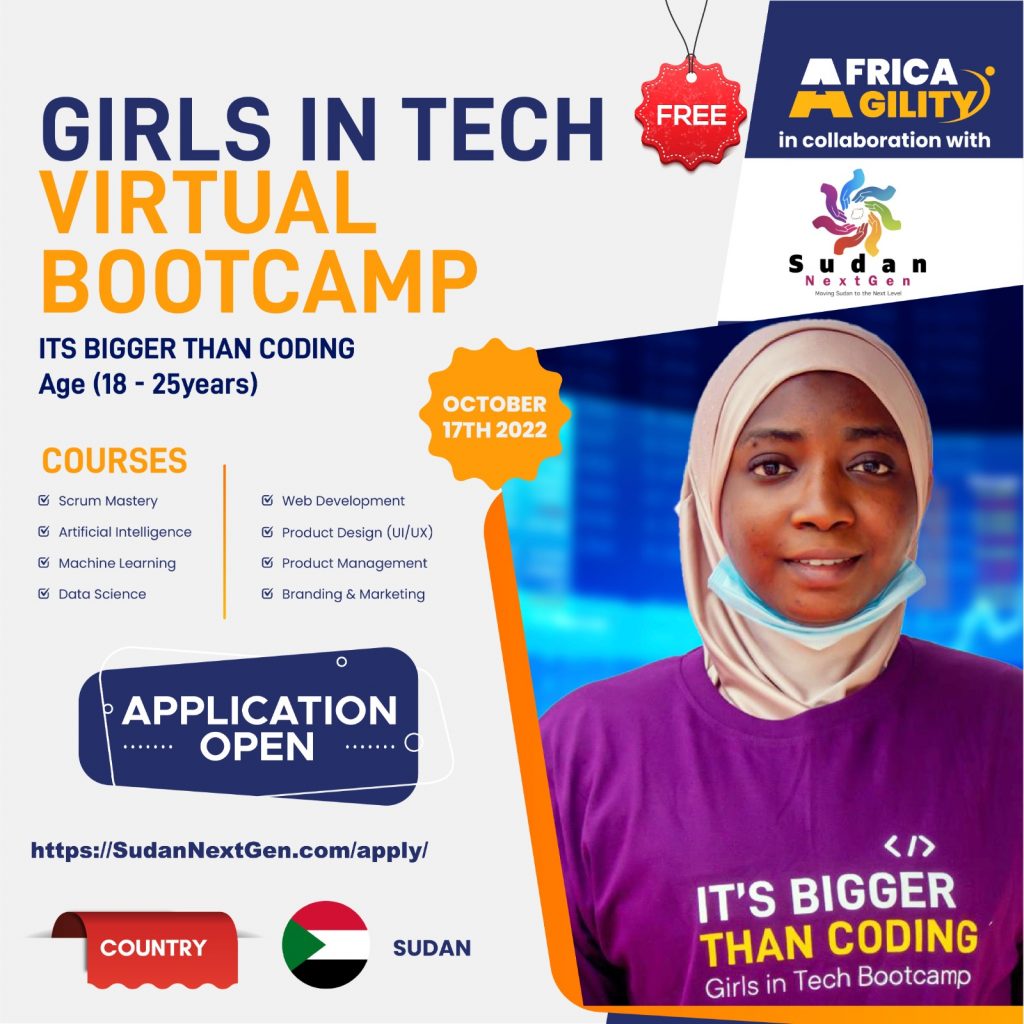 Registration has Closed. We received about 200 applications, and our partner, Africa Agility, will qualify and approve 50 candidates and notify them soon. Thank you, and we wish you all the best!
Girls in Tech Free 8 Weeks Bootcamp!
If you're 18 – 25 years old and interested in Agile, Product Management, Marketing, or Technical tracks like Web Development and AI, please apply for this unique opportunity!
Training will take place from October 17th to December 16th, 2022, three days a week, from 4 – 7 pm Sudan time. Applications will close soon, so please apply as soon as you can. We wish you all the best!