Dr.Magdy Isaac and the first lesson of the Renaissance Sudan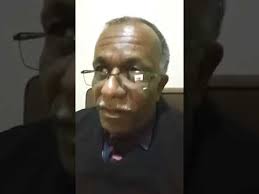 The story is
Dr. Magdy Ishaq was nominated for the post of Minister of Health and competed with him Dr. Akram equal in degrees and expertise and work in international organizations and infused the spheres this intense competition *
* Dr. Magdy Isaac revealed that Dr. Akram is equal with him in terms of efficiency, science and work in the medical field and is superior in part to the task of developing health facilities.
He established health facilities in Cambodia and a number of East Asian countries and acknowledged that he is qualified for this position more than according to the professional standards of this ministry.
*
* Oh God, have you seen modeling such a young man in the last 30 years *
* By God, did you see such justice in submission with all the comfart and understand *
* God, Dr. Magdy Isaac, you taught us a lesson eloquent and a national meaning that the positions assigned and that the most worthy of it deserves and you deserve our thanks and appreciation for this lesson eloquent *
* When we said civil government, we know that it comes with you who put the country and its cause first and do not think for themselves *
* It has taught us a lesson and we are at the beginning of our country this lesson will not find it only in the countries of ancient democracies *
* Thank you and for you give way to Dr. Akram, despite the strong nomination and support the majority of you, but you chose national standards of high quality and ethics and altruism *
* God, if this competition in the Covenant was to win one of the positions and the other heading for the jungle and be an armed faction, but we in the Civil Covenant its by scientific standards and expertise only *
* The time of privatization has ended and the time of competencies came, you know my people, you know, Kizan, from this lesson, we are at the beginning of the road and the likes of my people are the ones who light up the candles of the road.