Esamaddin Mukhtar
Translator - UAE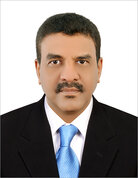 Contact
Ras Al-Khaimah
10/11/2020
Skills
COMPUTER | drafting | editing | interpreting | Translation |
Language
Interest
Assisting in conferences Seminars, workshops, forums, and training sessions
Resume/Certificates
Summary
Dear Sirs.
My name is Esamaddin Mukhtar 44 years old, married with four children.
I am a Bachelor holder of Education and Arts with a first honor degree in English and Linguistics in 2004.
I am also a Bachelor holder of Law in 1994.I have a Bar license for performing an advocate job.
I have an advanced certificate in English and I also sat for the IELTS test and got overall band score of 6.5.
I have also a diploma in computer office programs.
I have worked as a teacher of English for more than 10 years in the secondary schools in Kassala State Eastern Sudan.
I have worked as a teacher and translator for the British Educational Institutes in Kassala State for more than 7 years.
I worked as a senior translator for GOAL international Humanitarian Organization for a year and I was the main translator in the annual Planning meeting in 2005.
I also worked for Samaritan Purse as a part time translator.
I left my country as I found a job in Dubai in 2013 and I am still working in UAE. Throughout this period i have worked for different companies as a part time translator and interpreter.
Currently I work as a translation administrator for Public Services Department –Government of Ras Alkhaimah, UAE.
I have gained a lot of experience in working in multicultural environment. I have also learned time-planning, decision-making as well as punctuality.
I am an organized person who would like to do first things first.
If I am selected for this position, I will definitely perform all my job responsibilities properly and with love.
Yours faithfully
Esamaddin M.O
Education
Bachelor's holder in Education & Arts (English & Linguistics) Bachelor's Holder in Law
Work Experience
Translator & English Communication Instructor